Incendi Estivi
published in Italy by Bao Publishing
4 chapters, 208 pages
(2015)
This book received the support of the Maison des Auteurs (Angoulême)
Cité internationale de la bande dessinée et de l'image.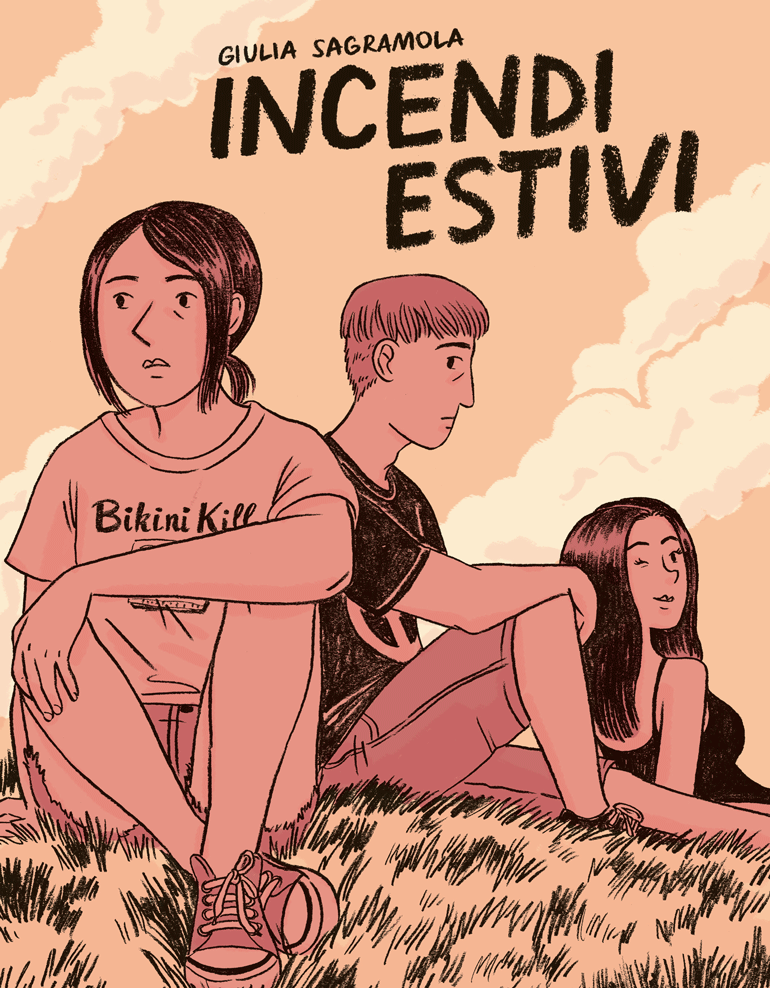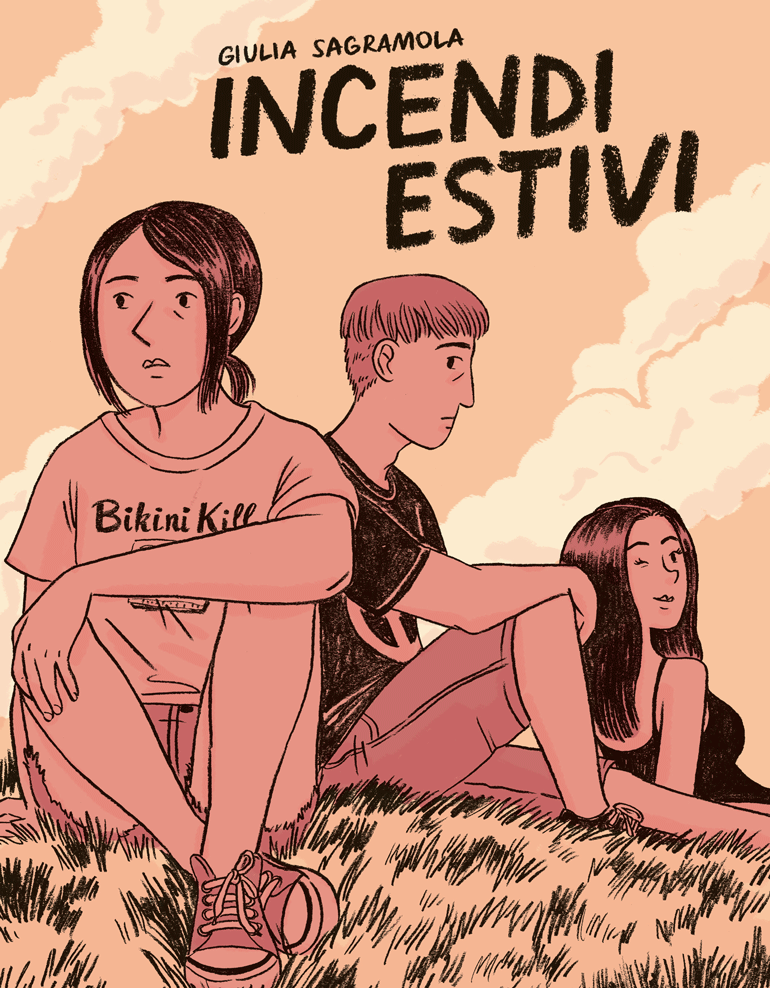 Two sisters, a best friend (maybe a boyfriend?), a small town in the mountains of Italy, a summer of mysterious fires in the hills. Incendi Estivi (Summer Fires) is a story about choices taken and not, sisterhood and growing up during a summer of boredom. Three young kids looking for a pyromaniac will go into the woods, what they find is something more personal.