BARKERS FOR DOGS
Agency: Handsome Brands
2014 / 2016
In 2014 the London-based agency Handsome Brands commissioned me to work on a series of watercolored dog illustrations for the brand Barkers for Dogs.
As often happens to me, it all started from a personal project I shared online.
⤵︎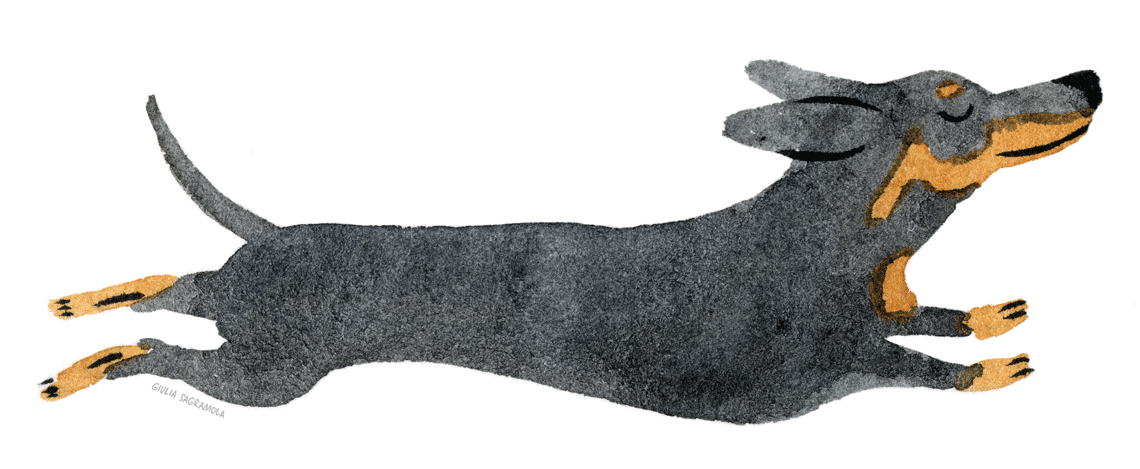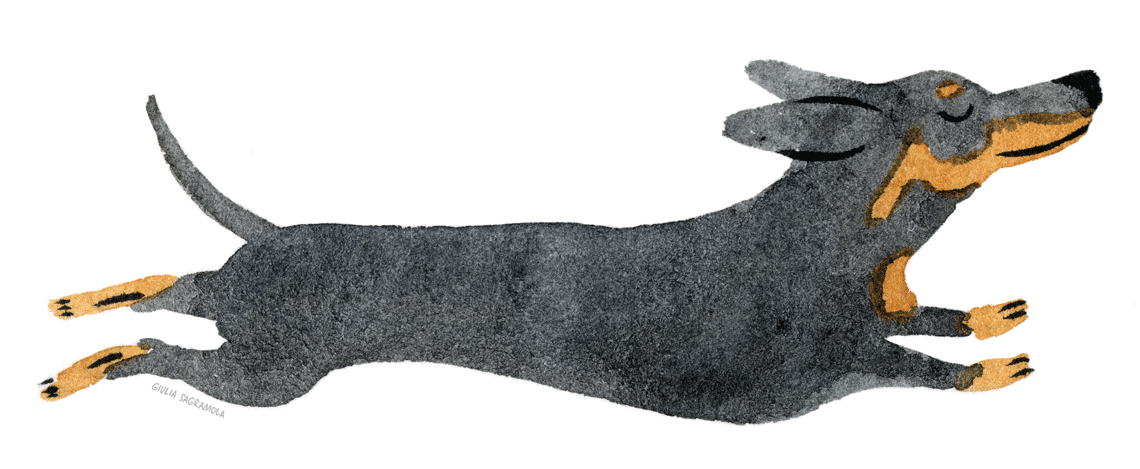 Sausage Dog
(2009)
I made this cute jumping dachshund as a personal project in 2009.
Since then it went viral, generating as many copycat rip-offs as interesting jobs like this one.
The first part of the project involved designing 7 dogs connected with the shop's main sections: spa, grooming, nutrition, accessories and bedding.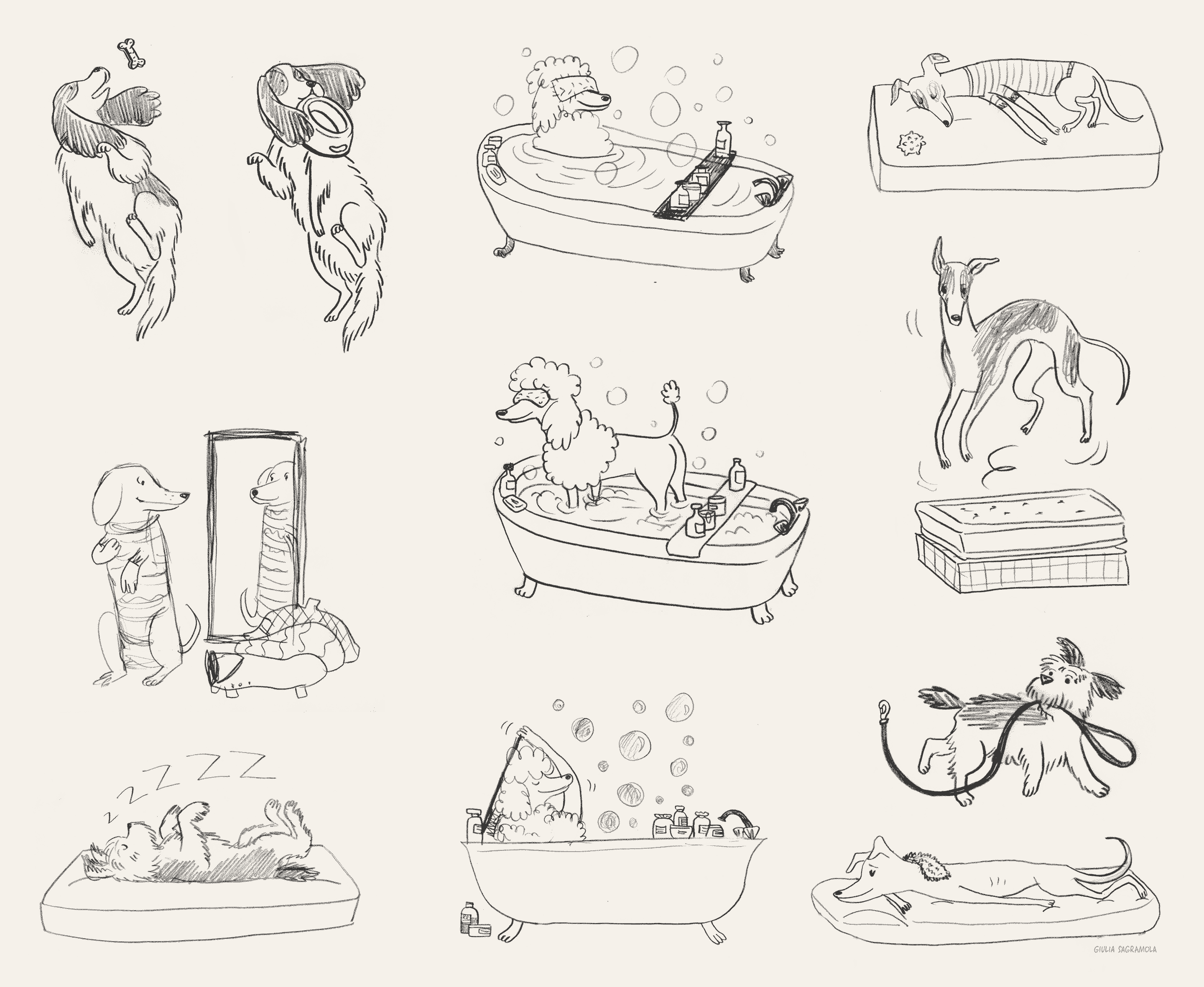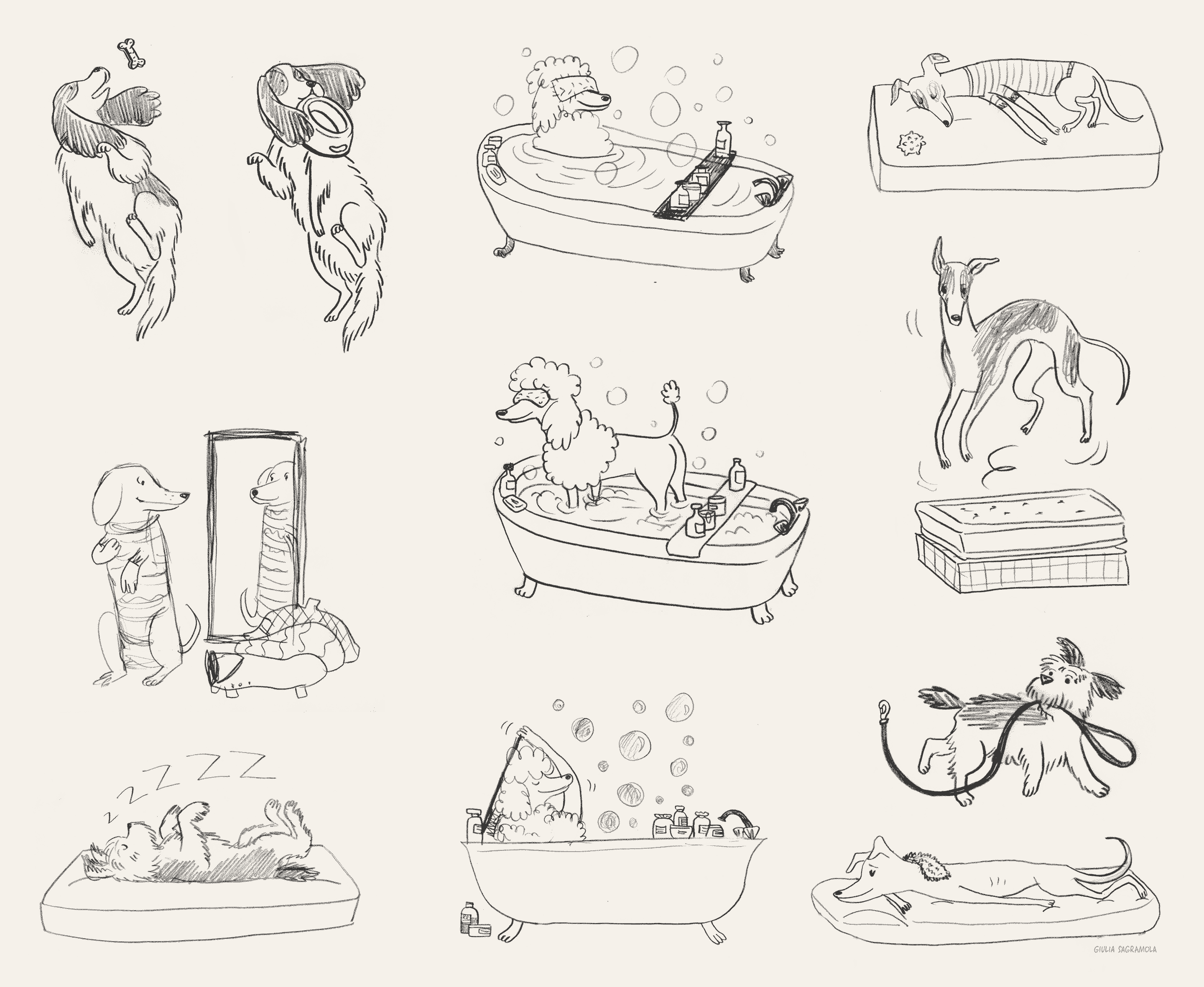 I watercolored the final illustrations
on different layers to make it easier for the designers to edit them.
↓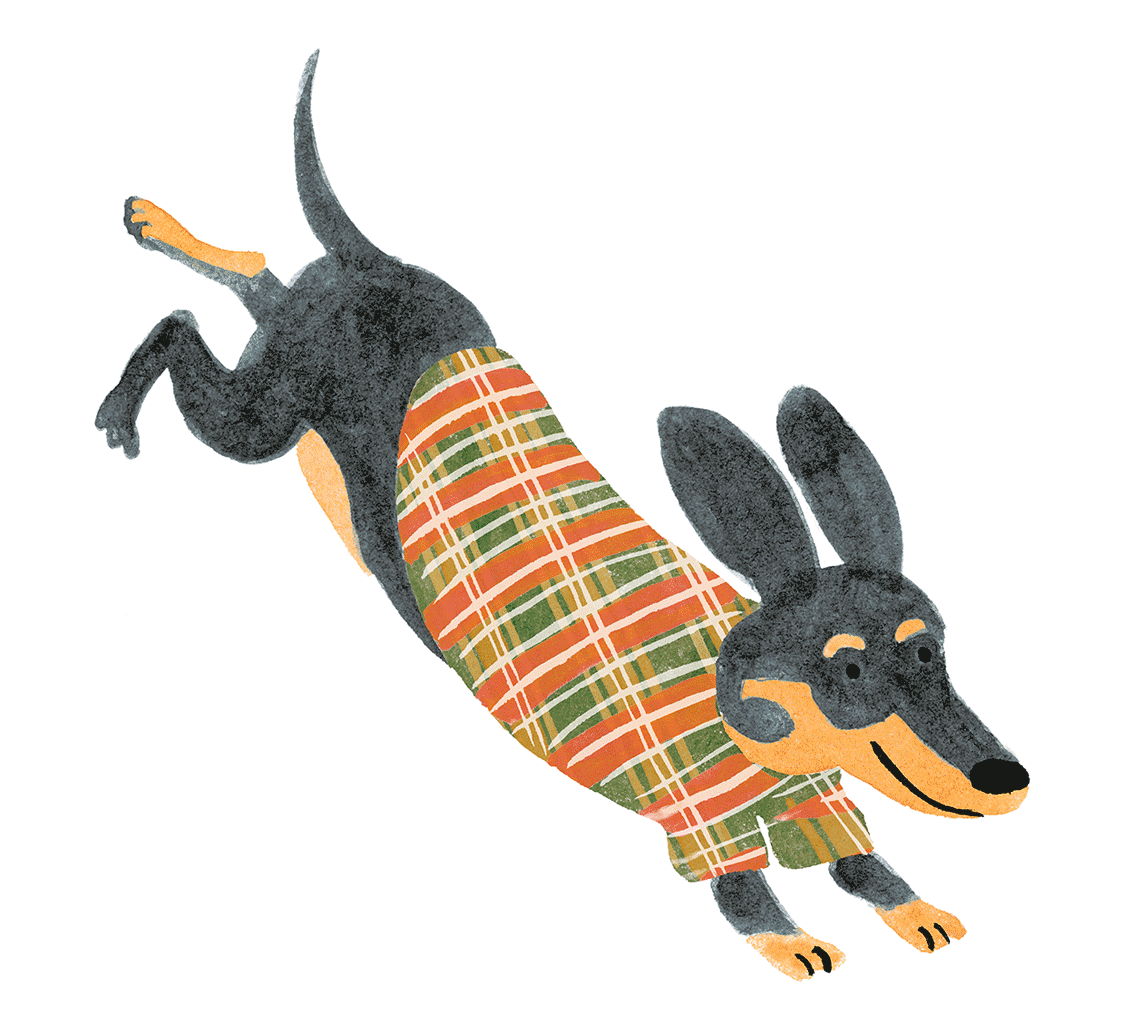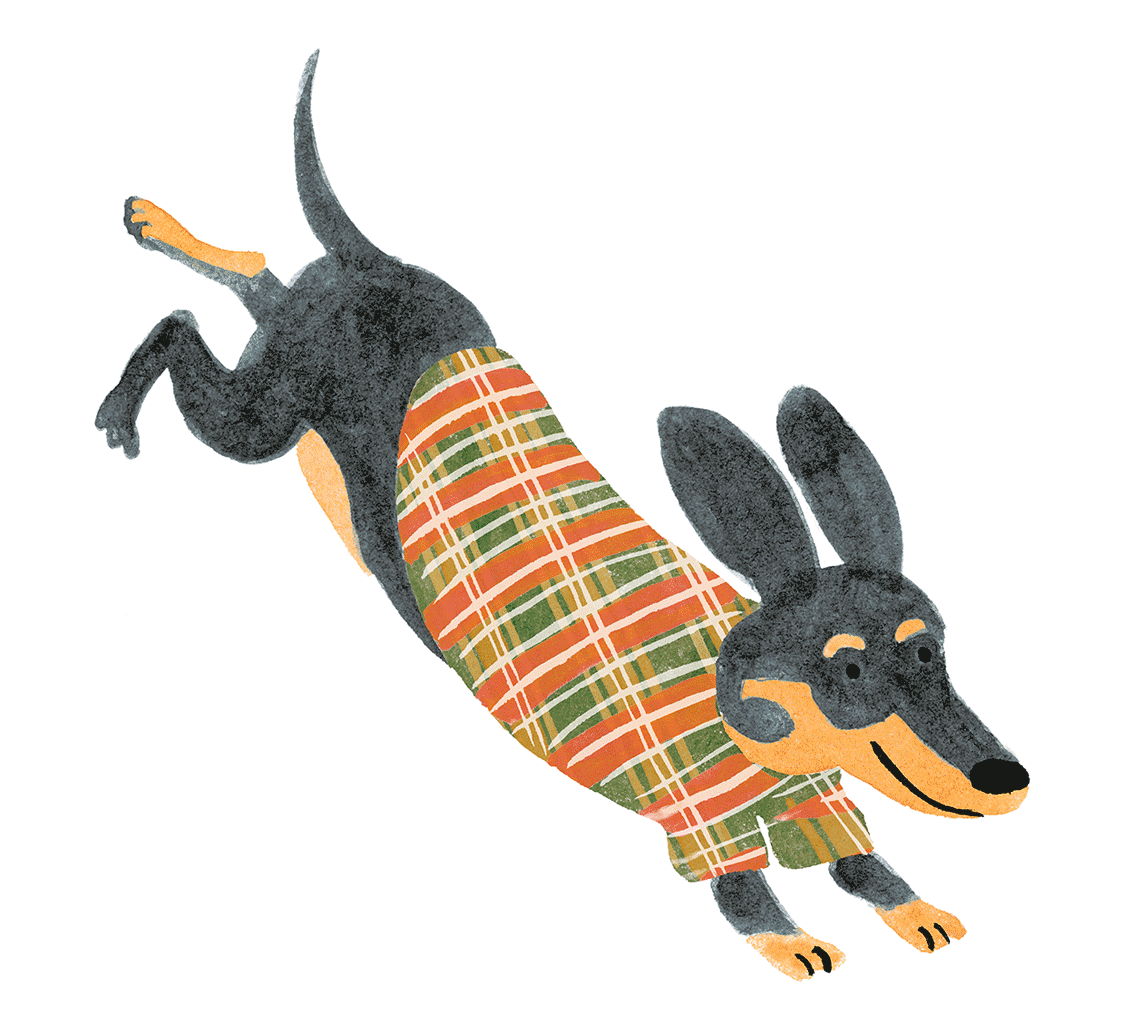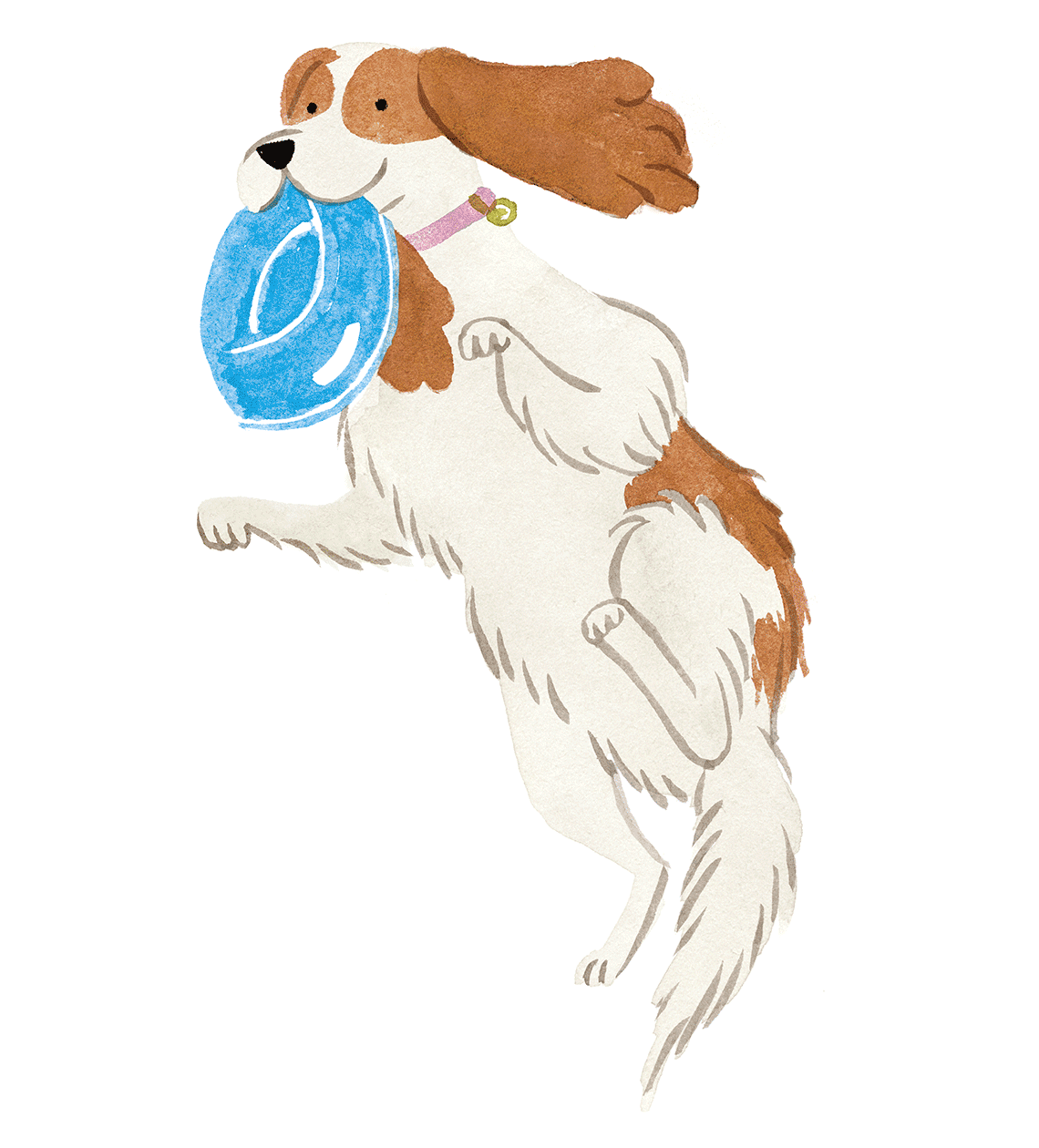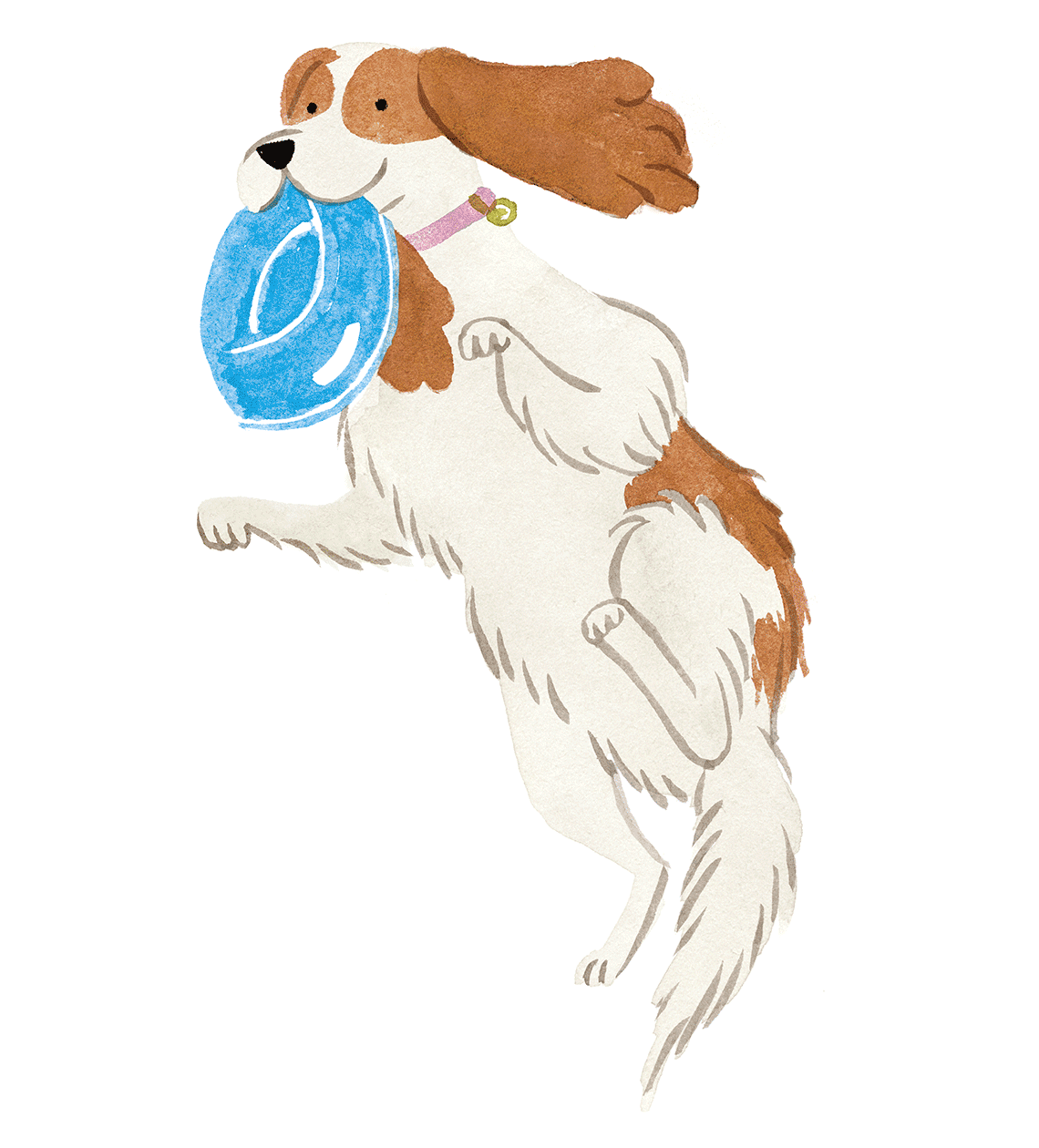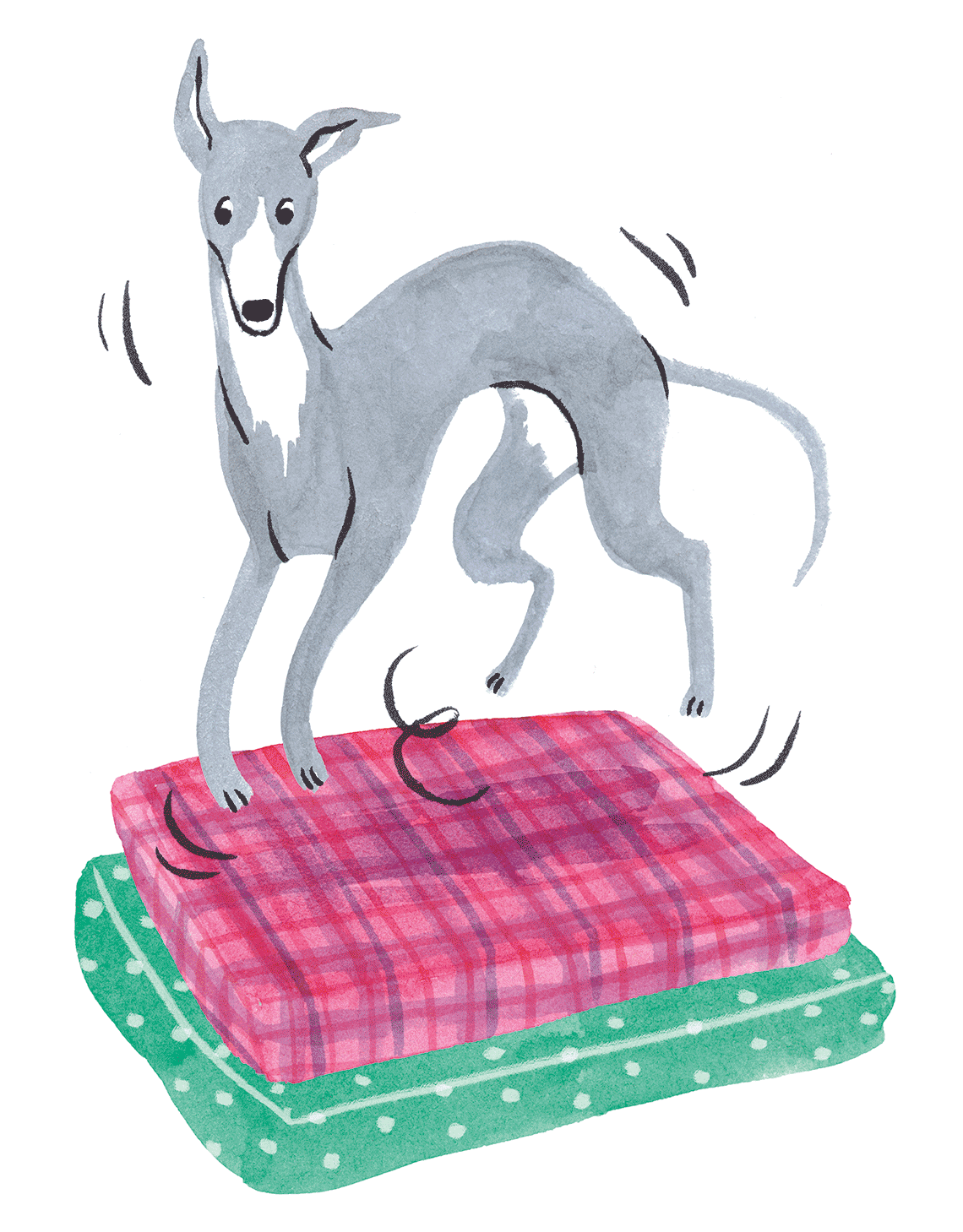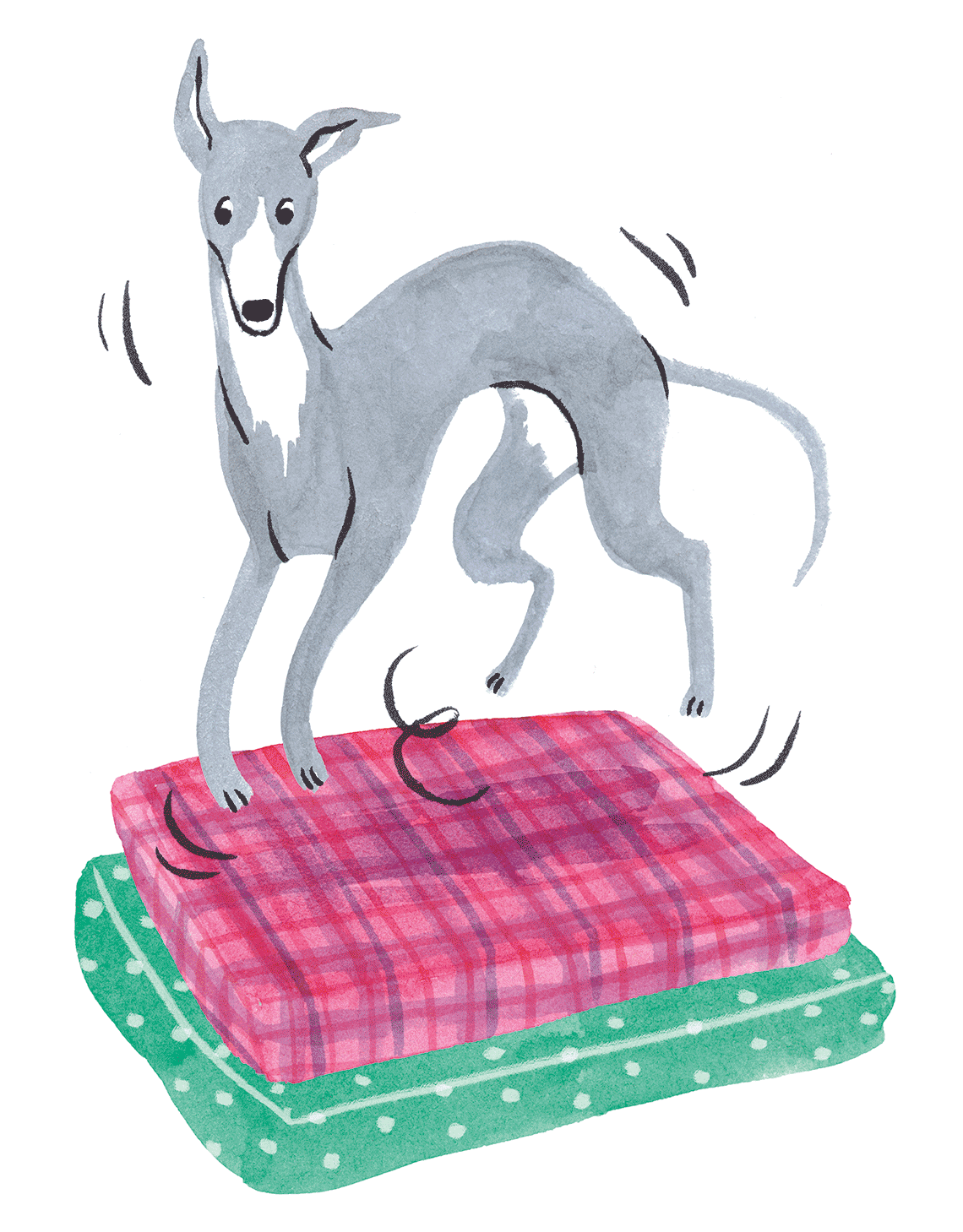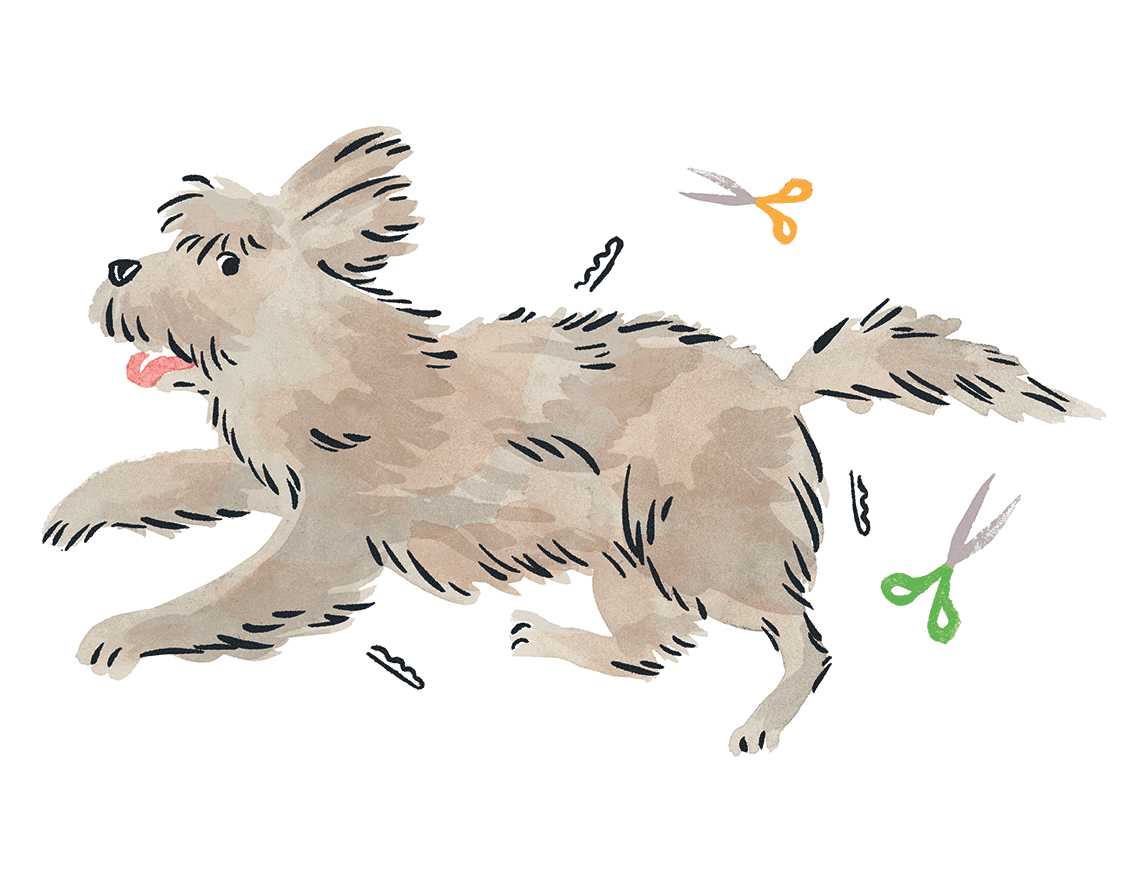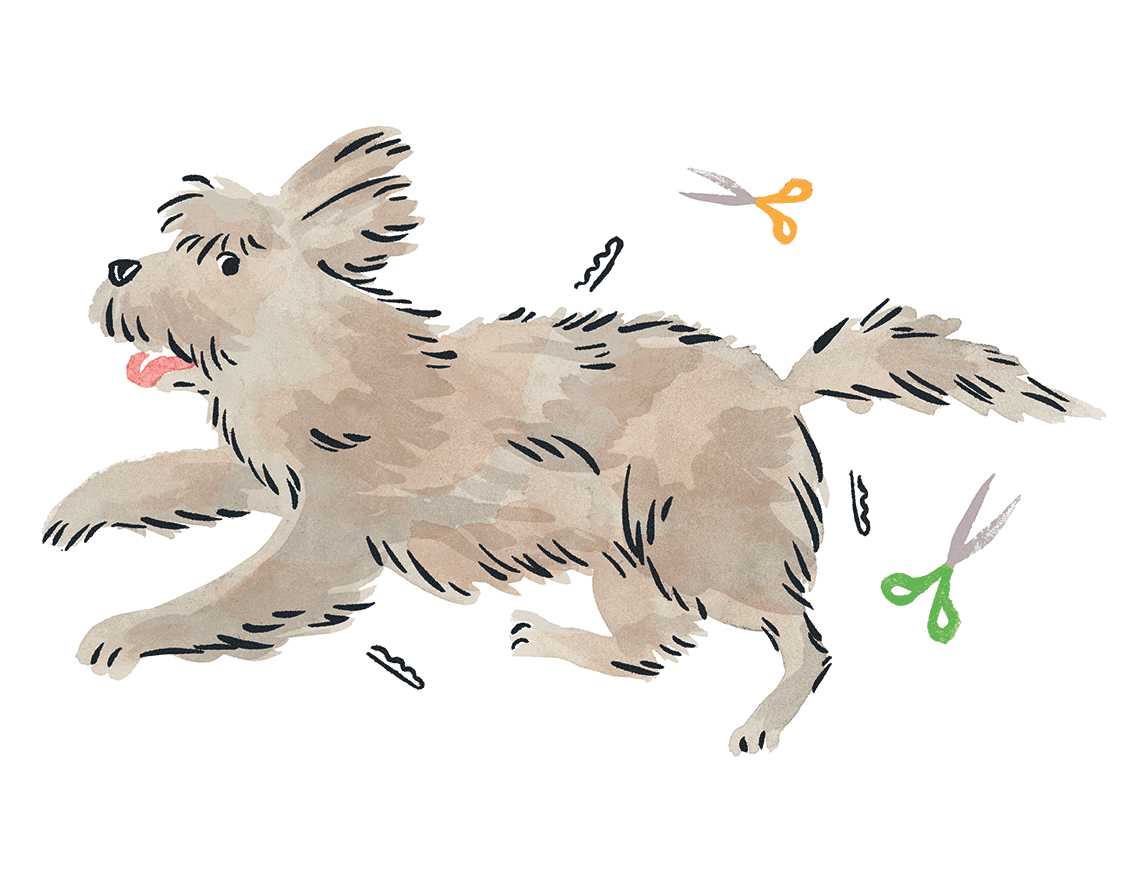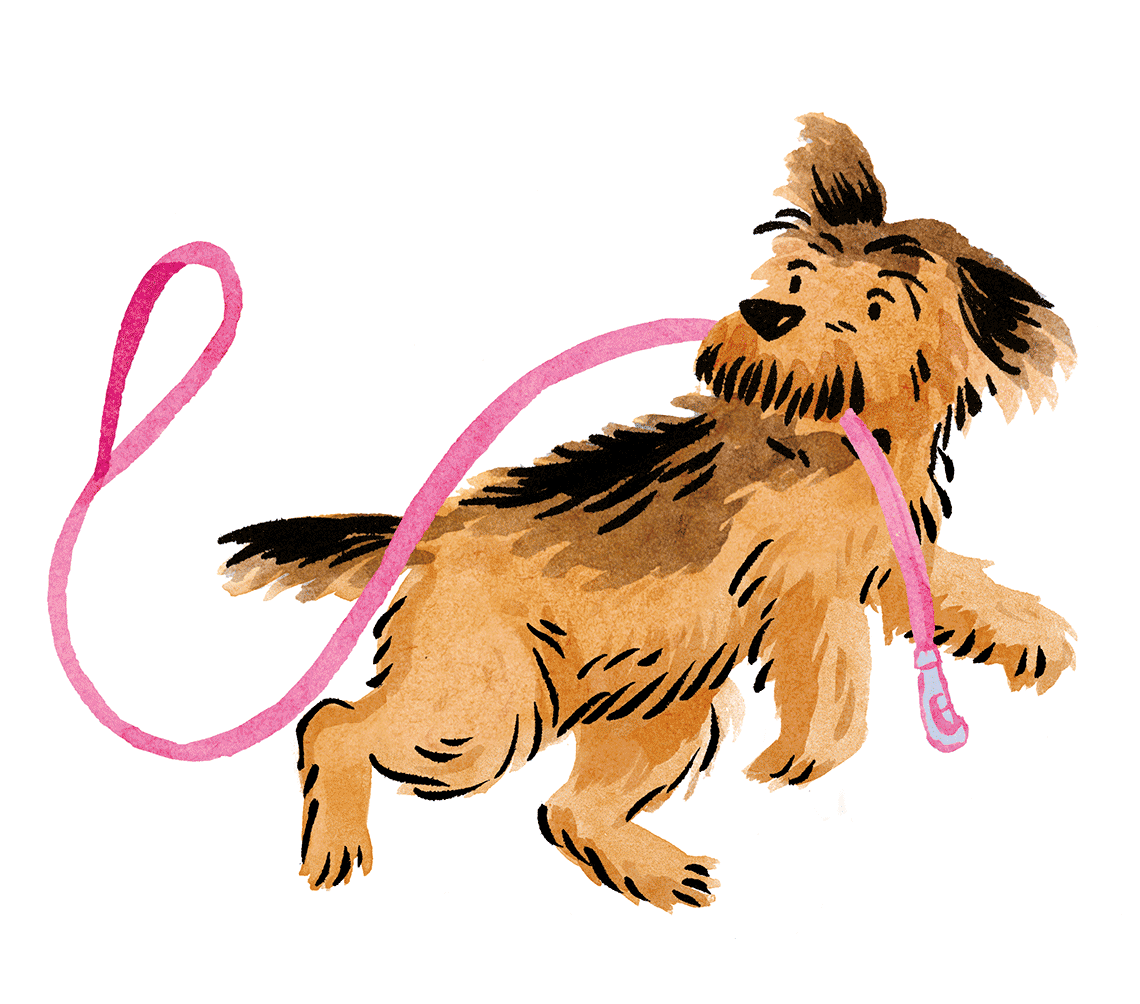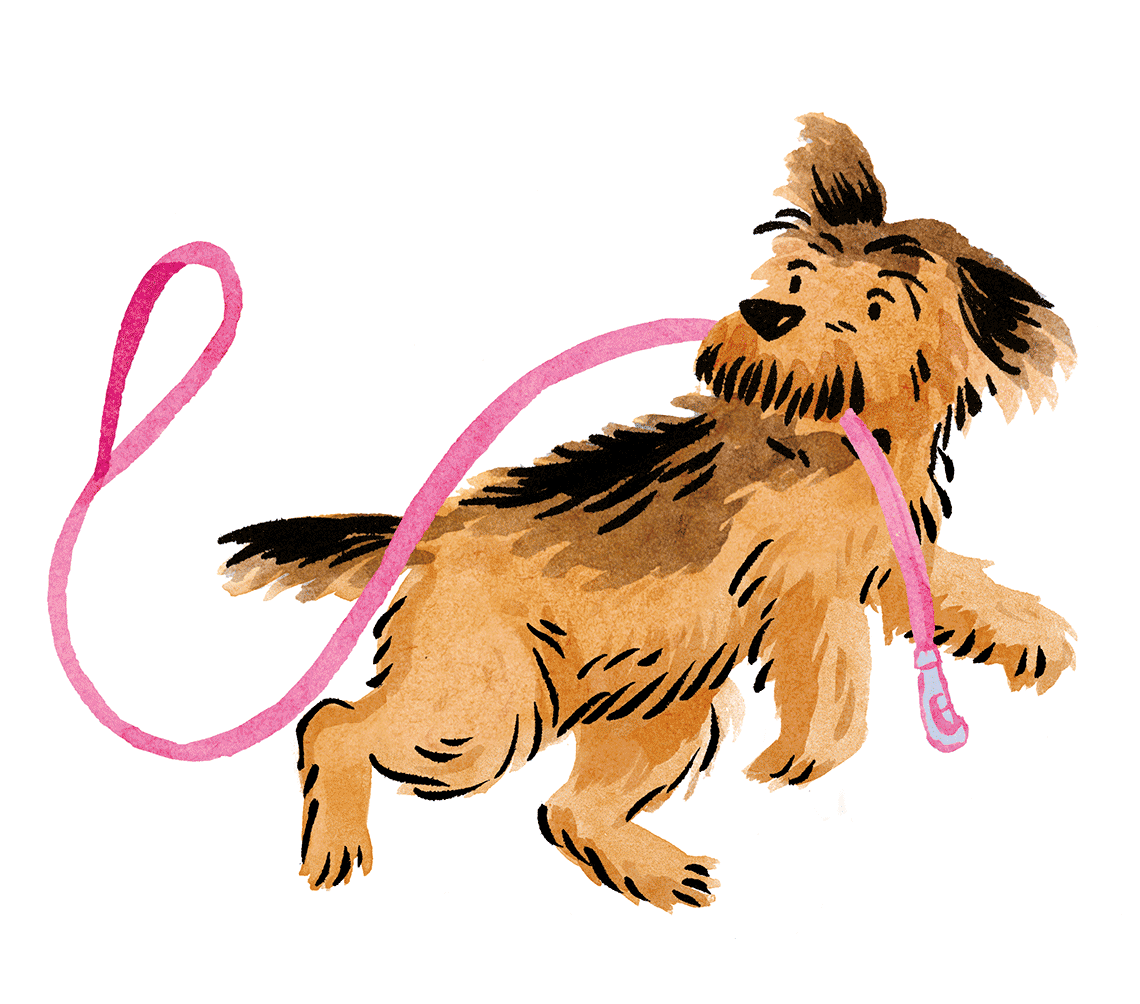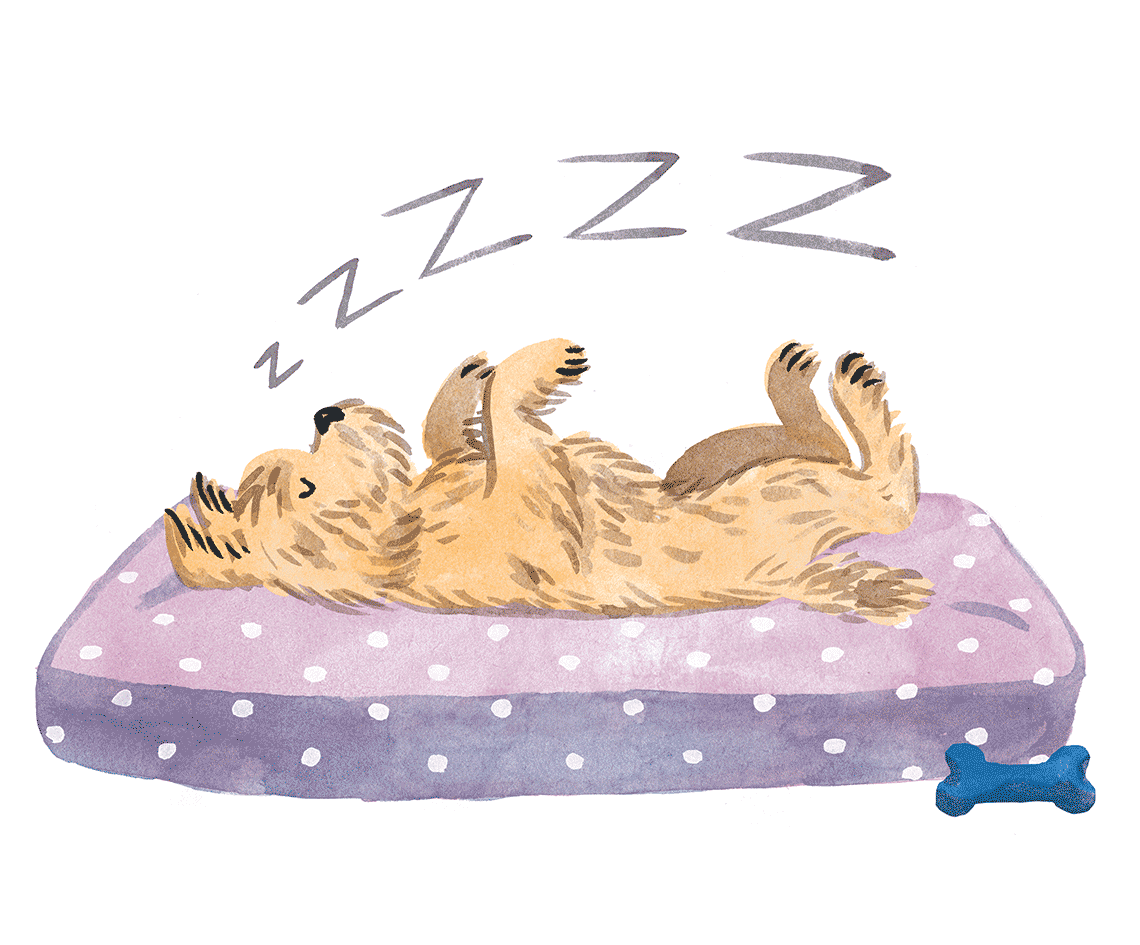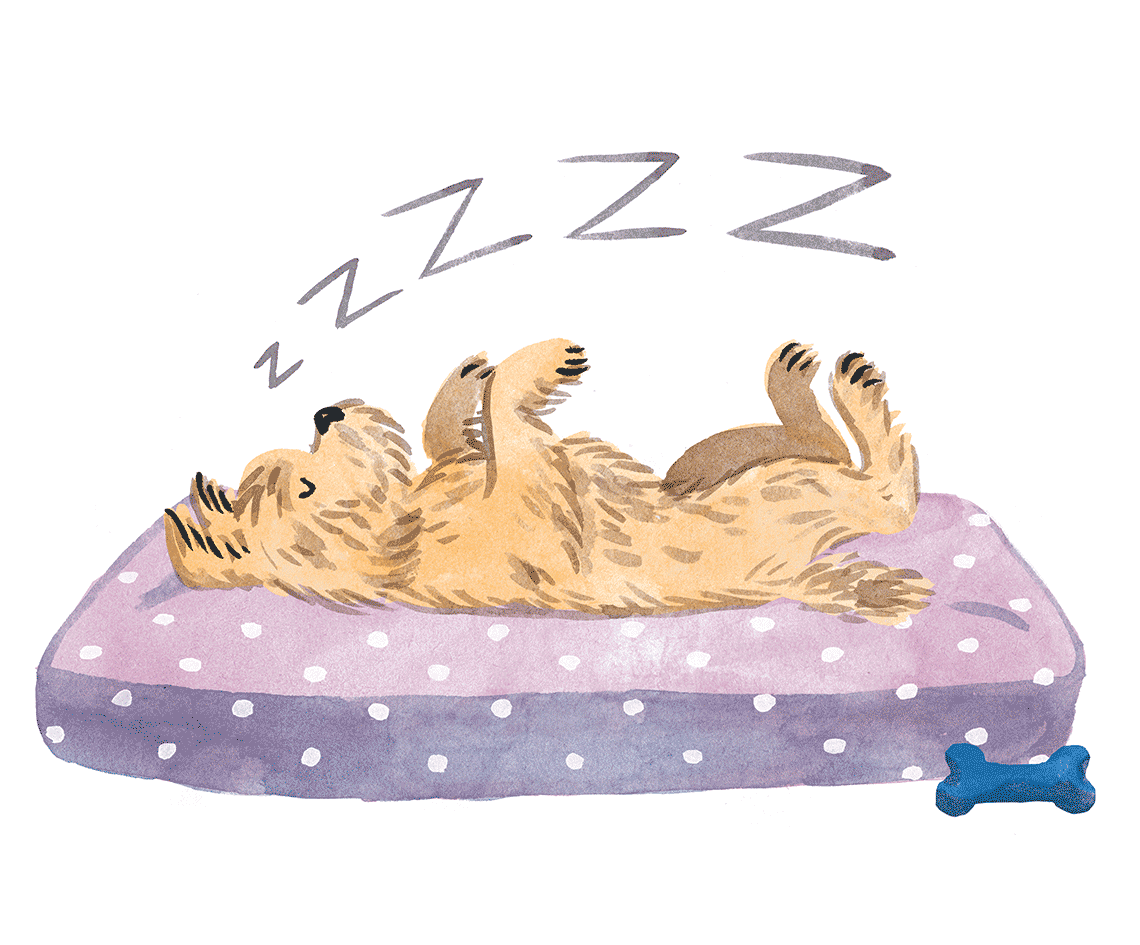 The illustrations have been used on the website, to promote the store and to decorate the windows and interior design.
↓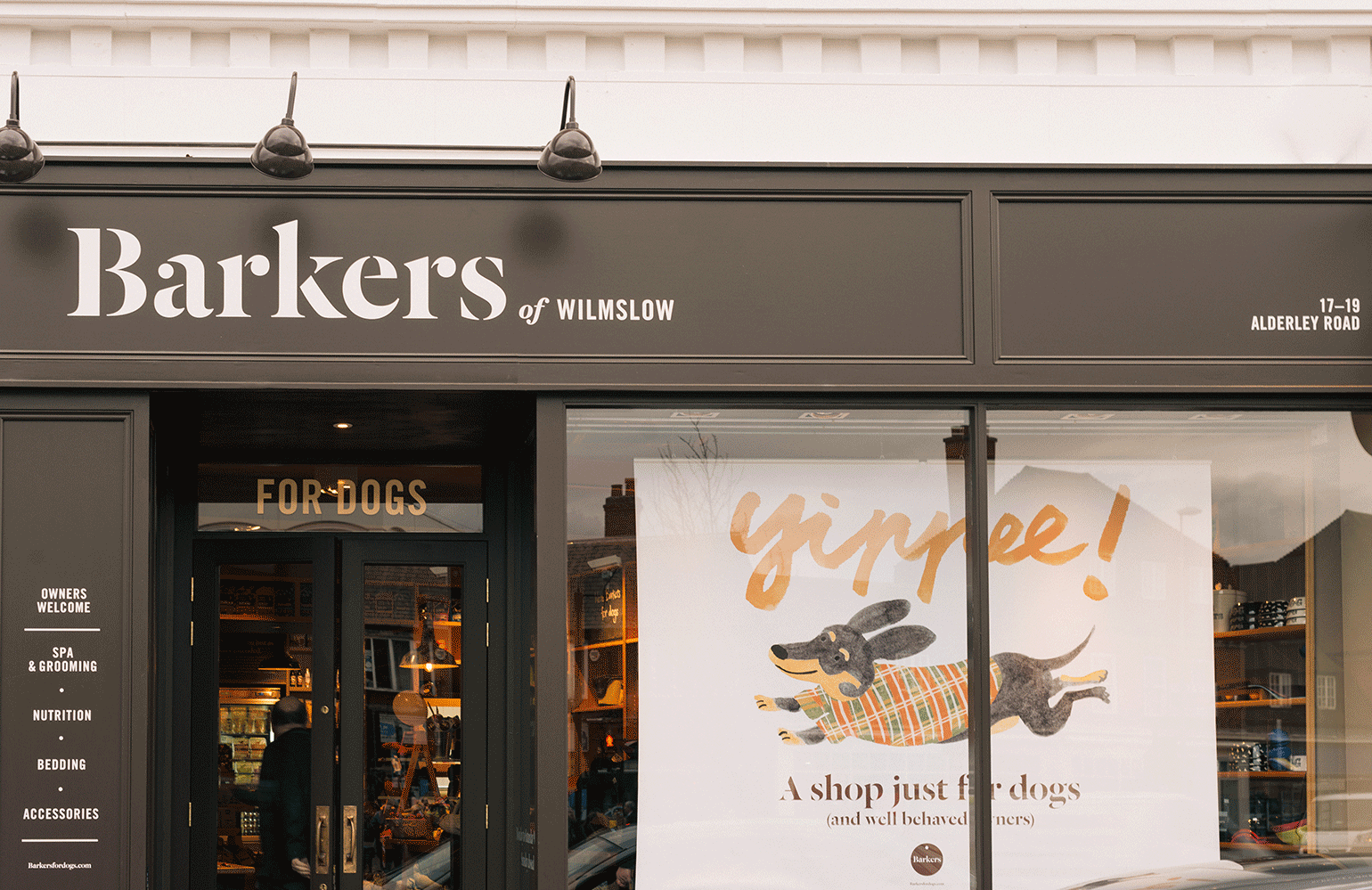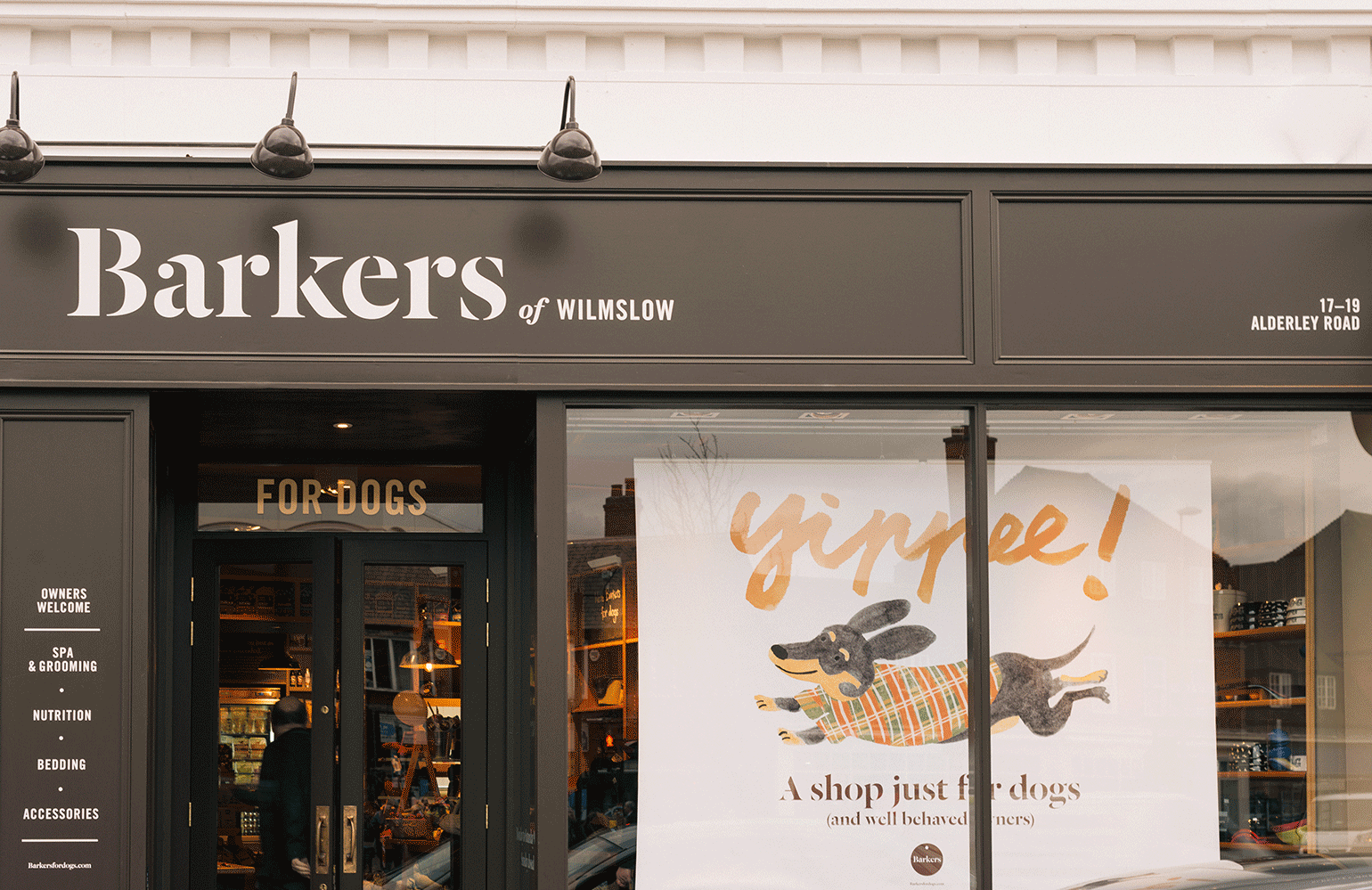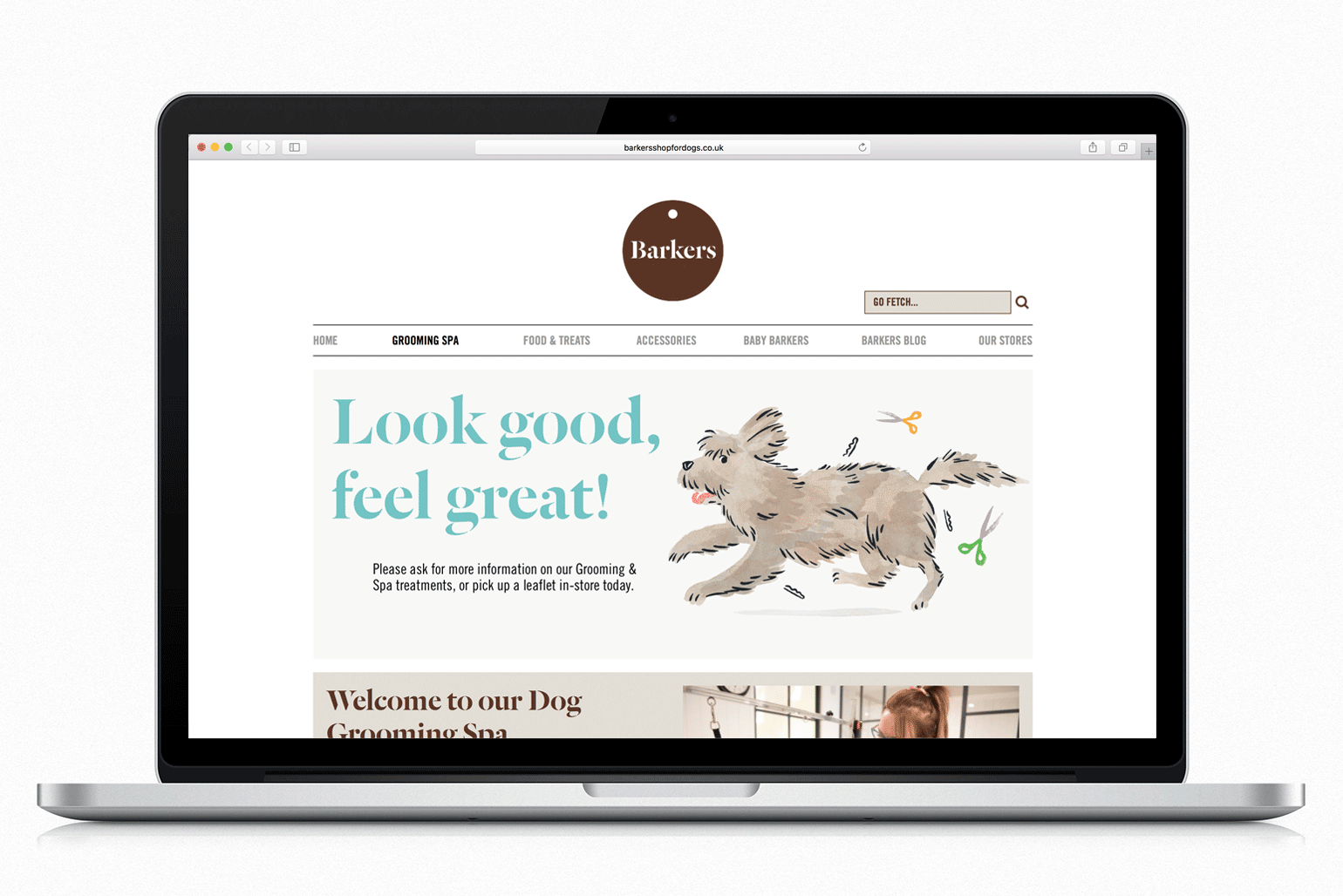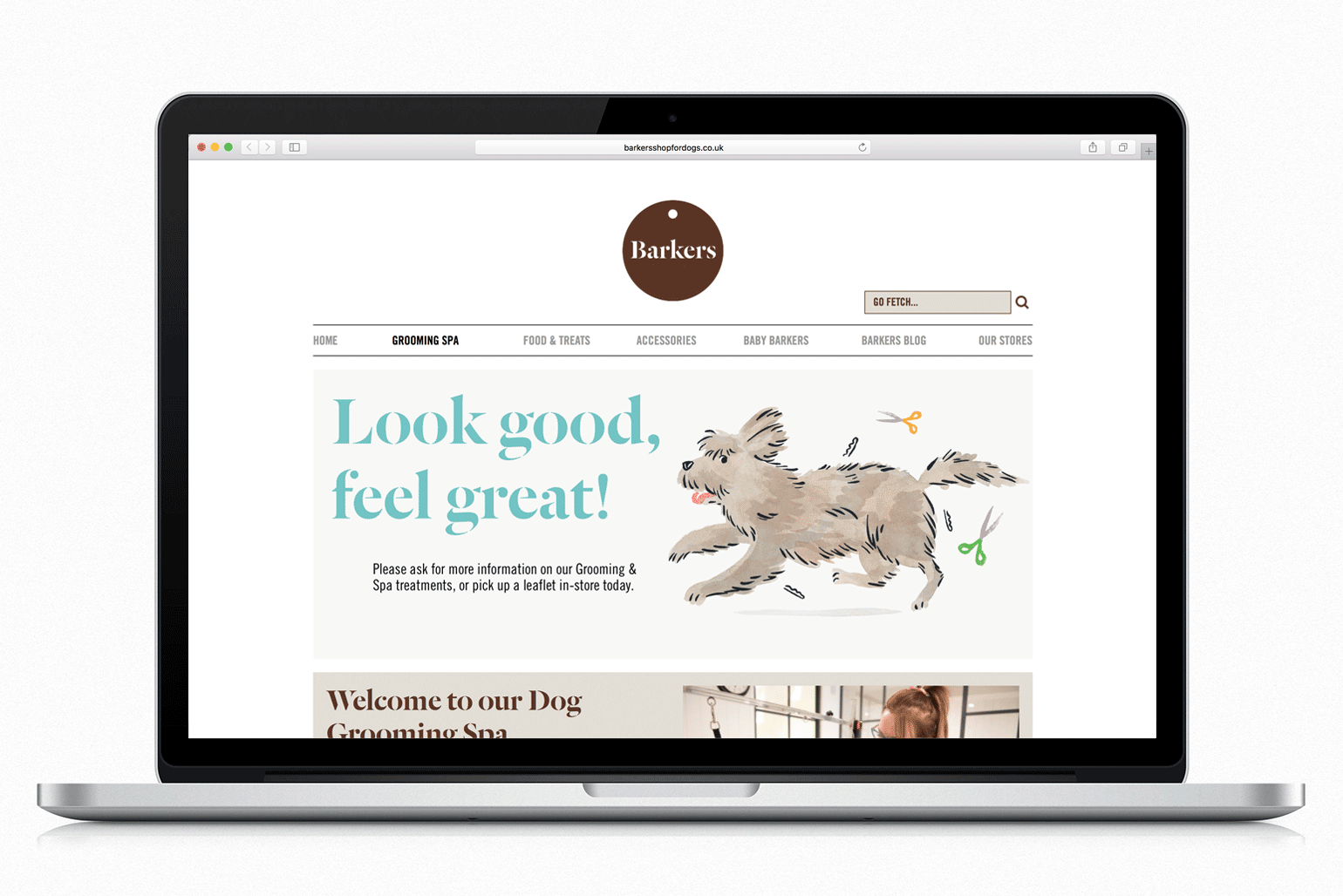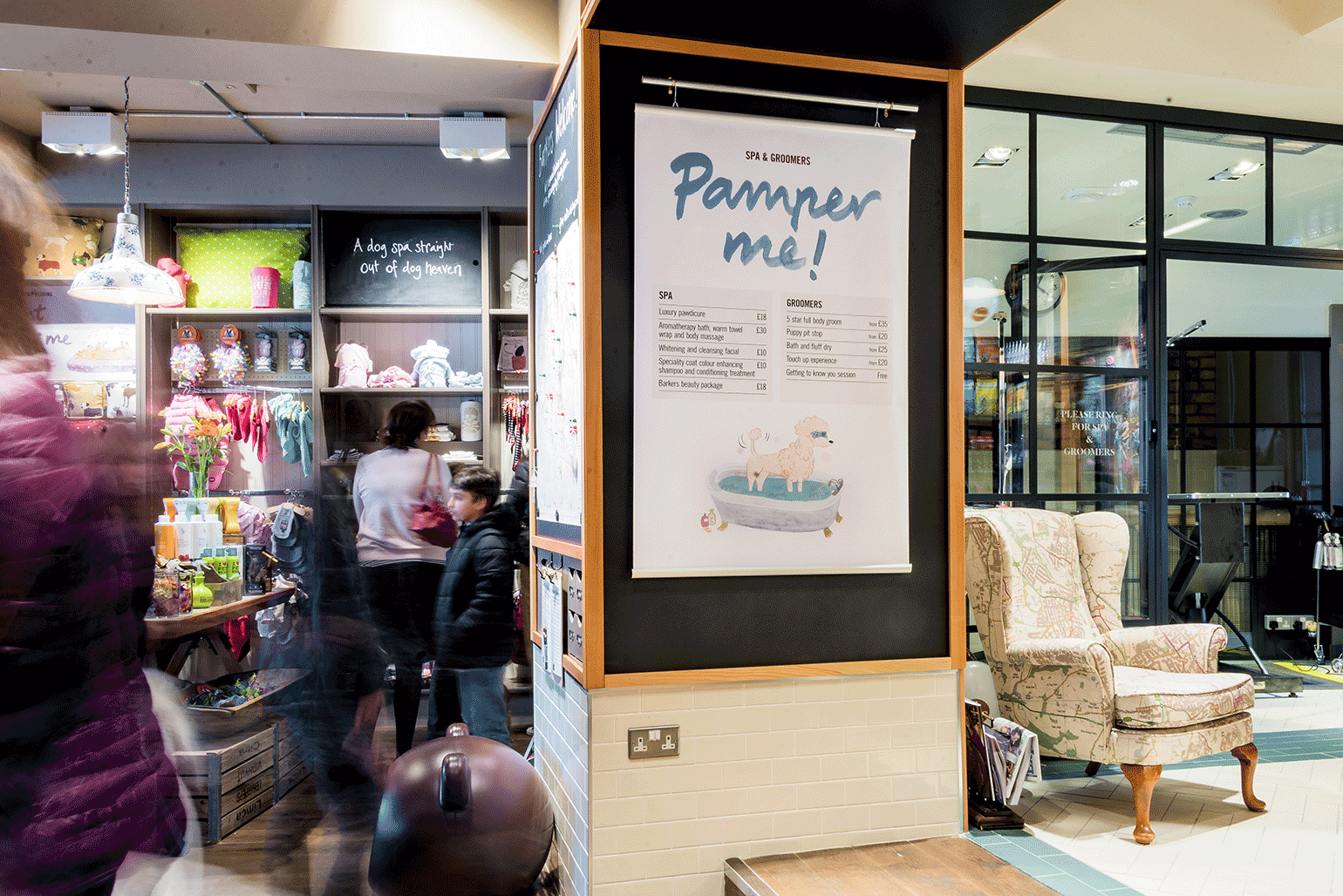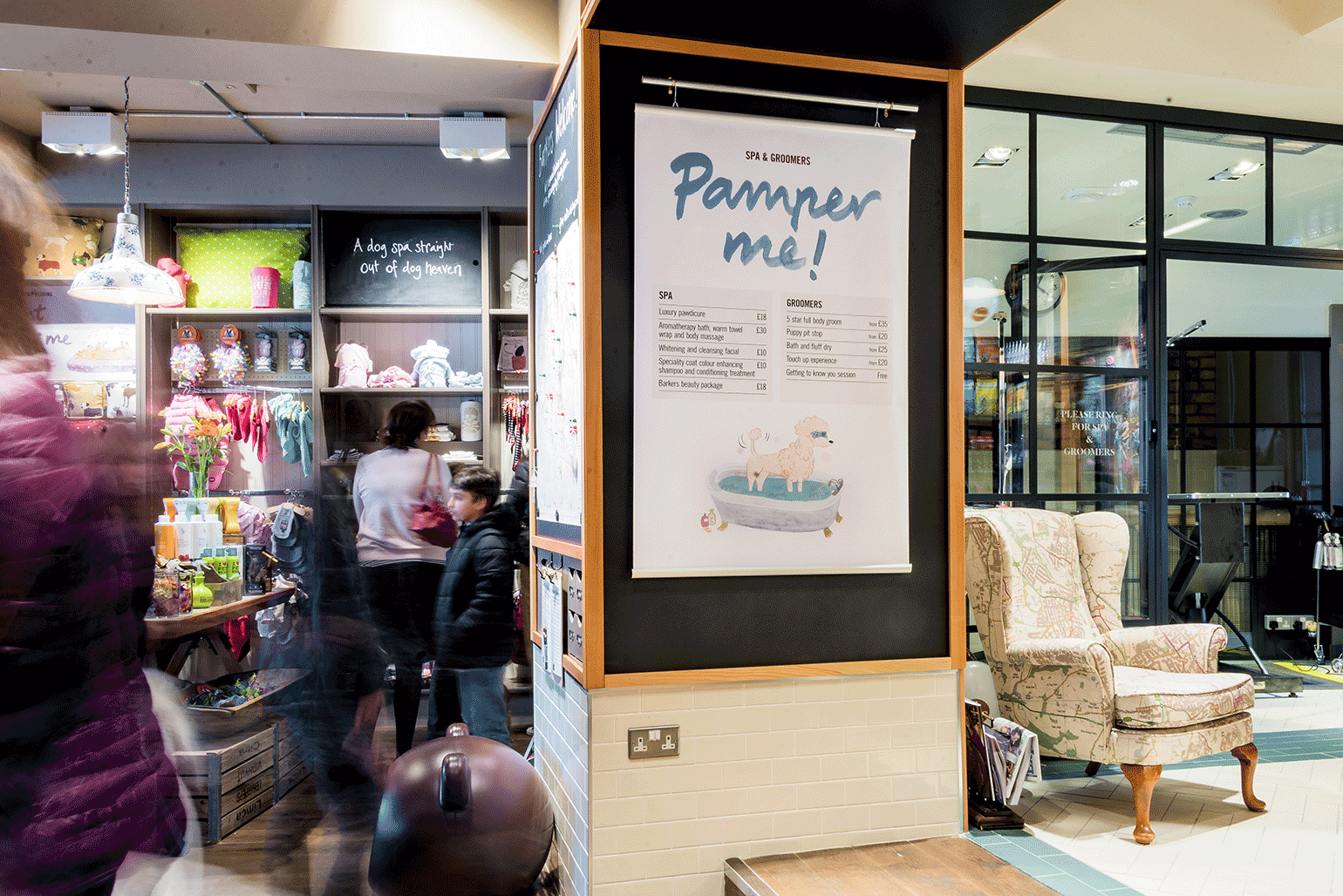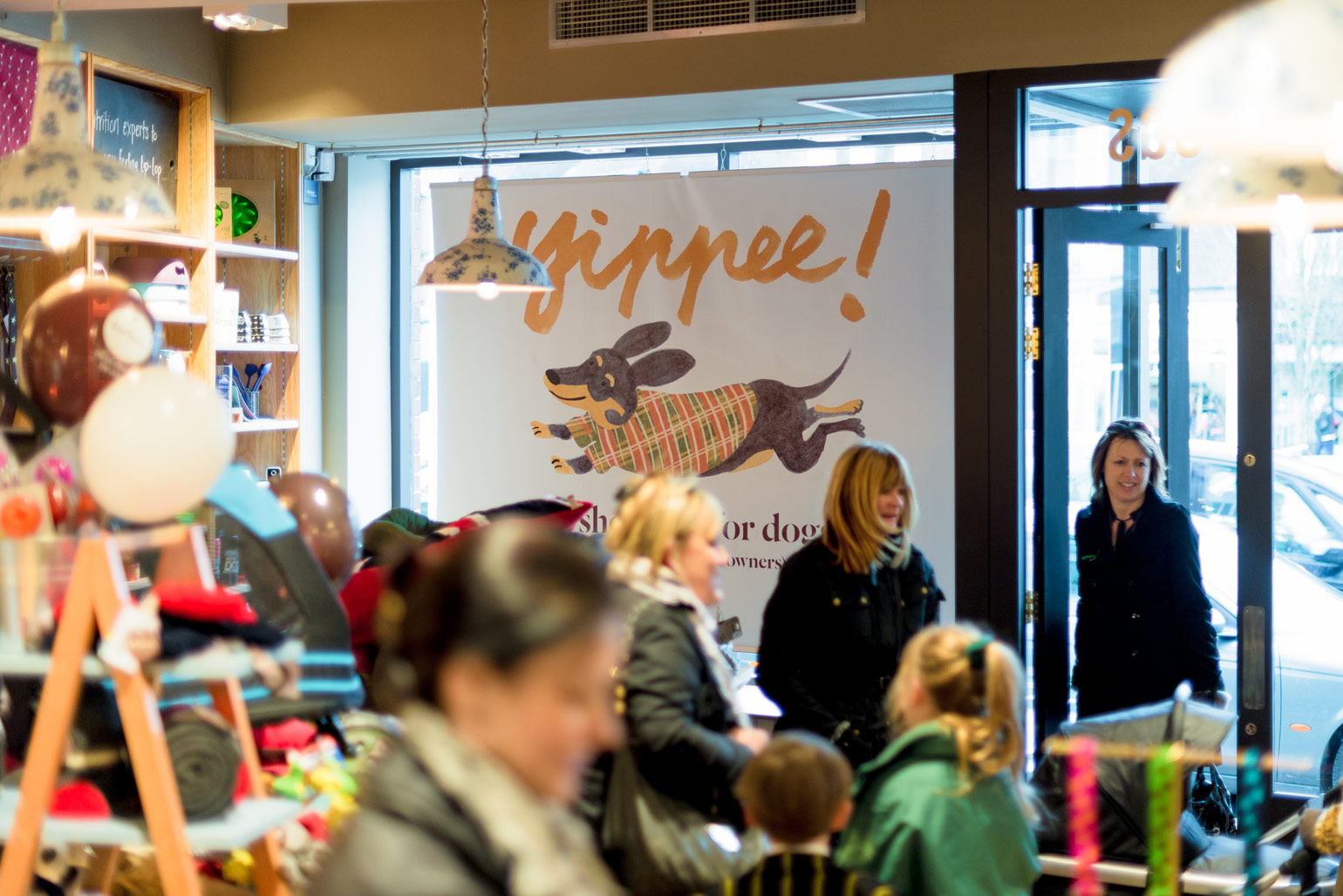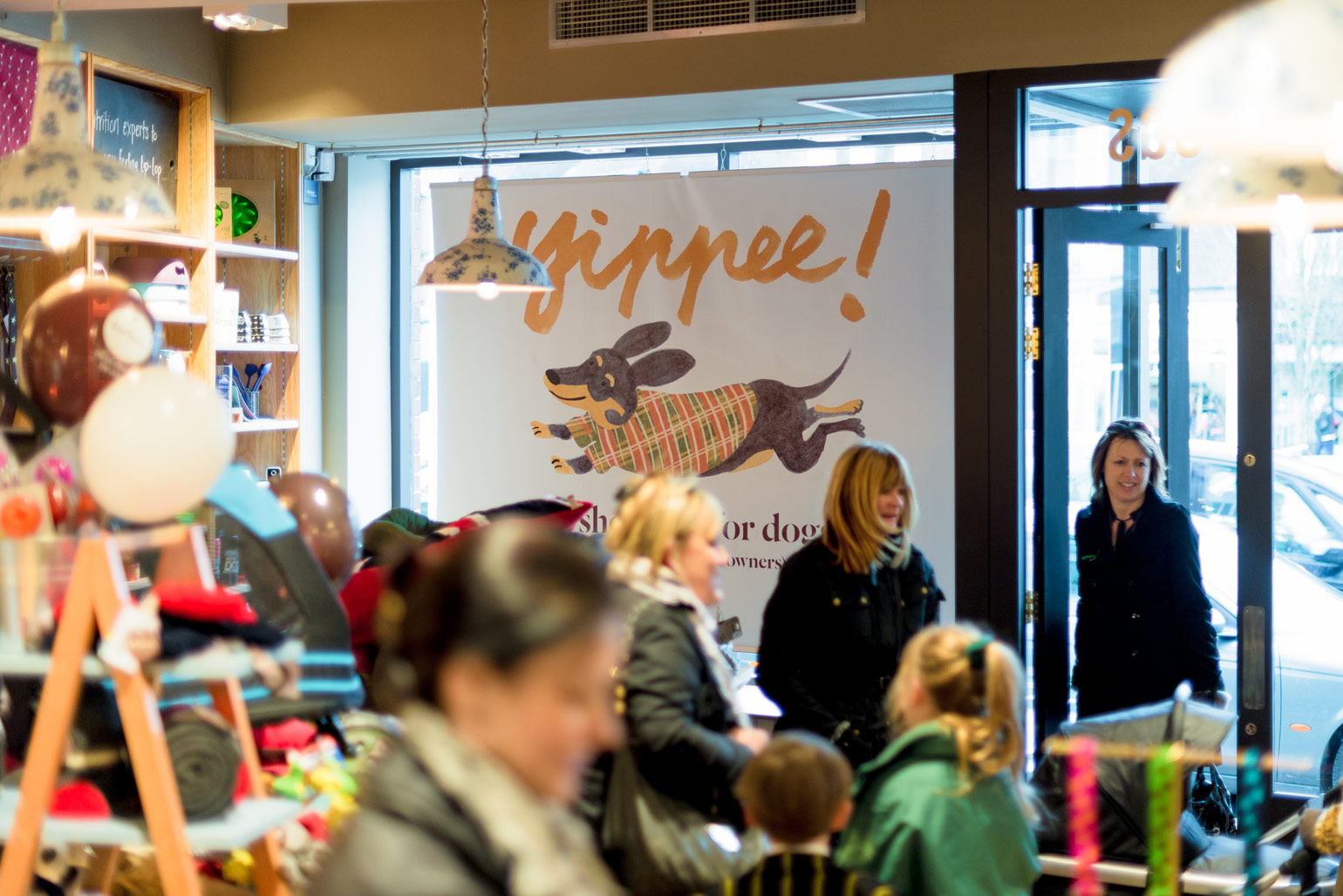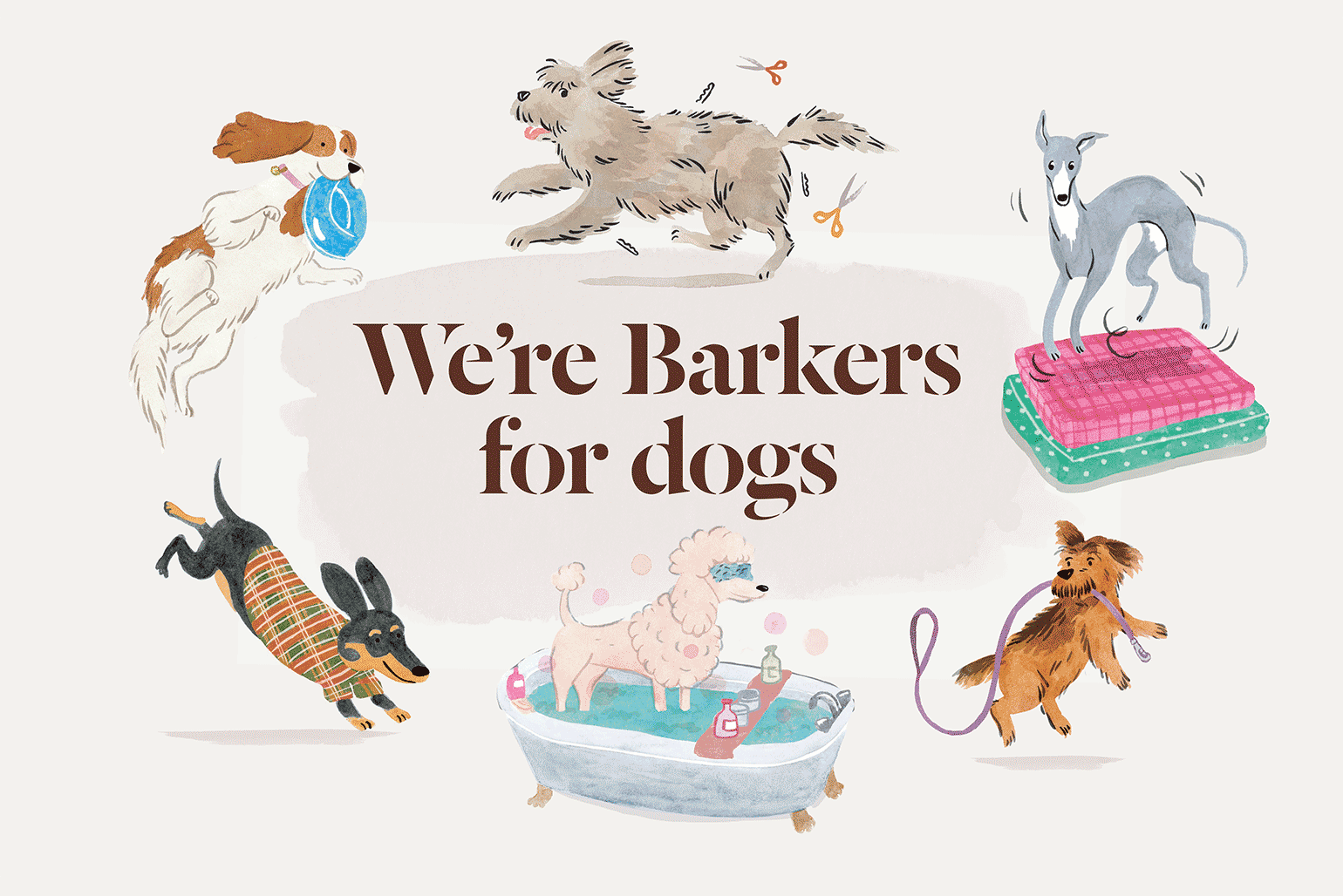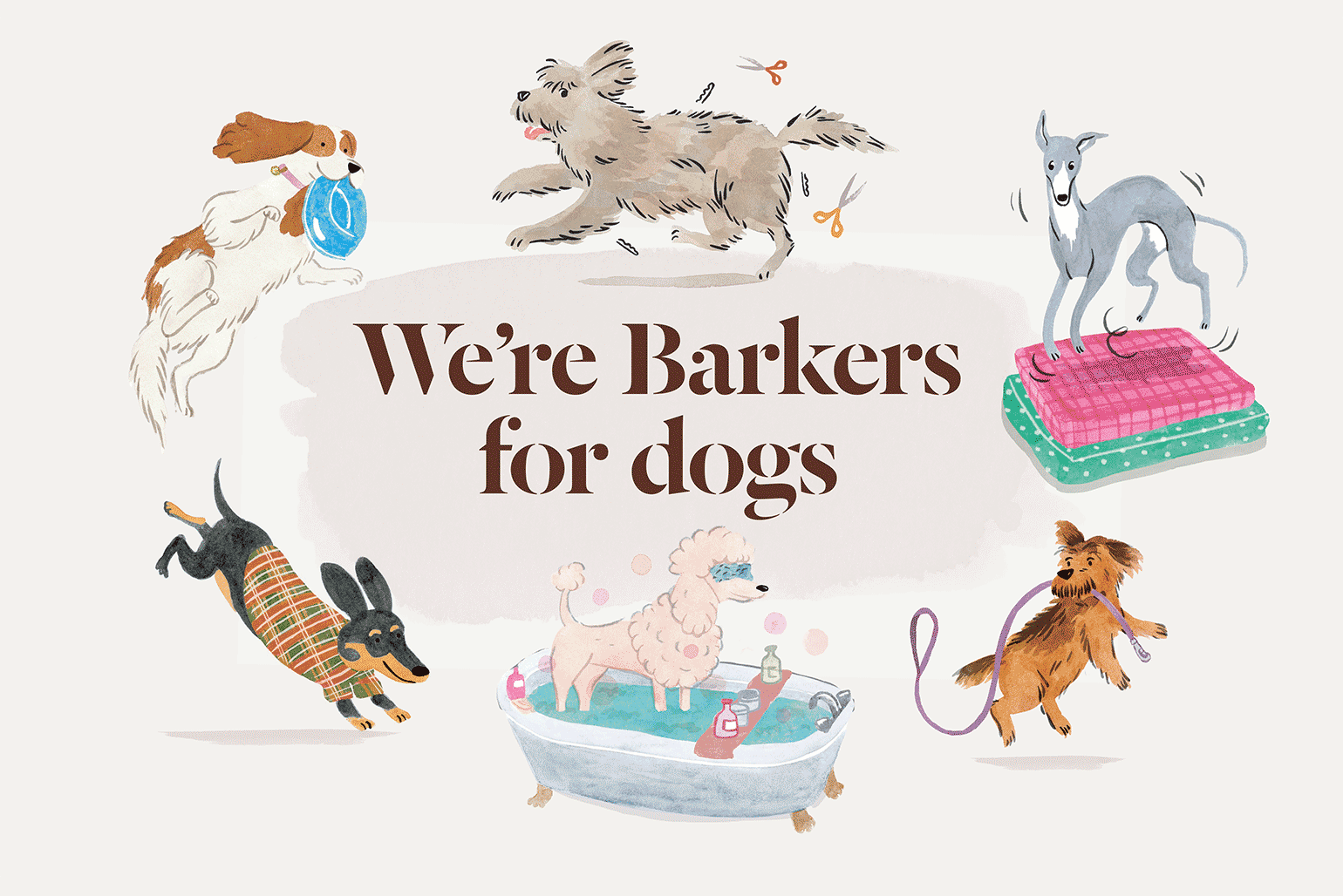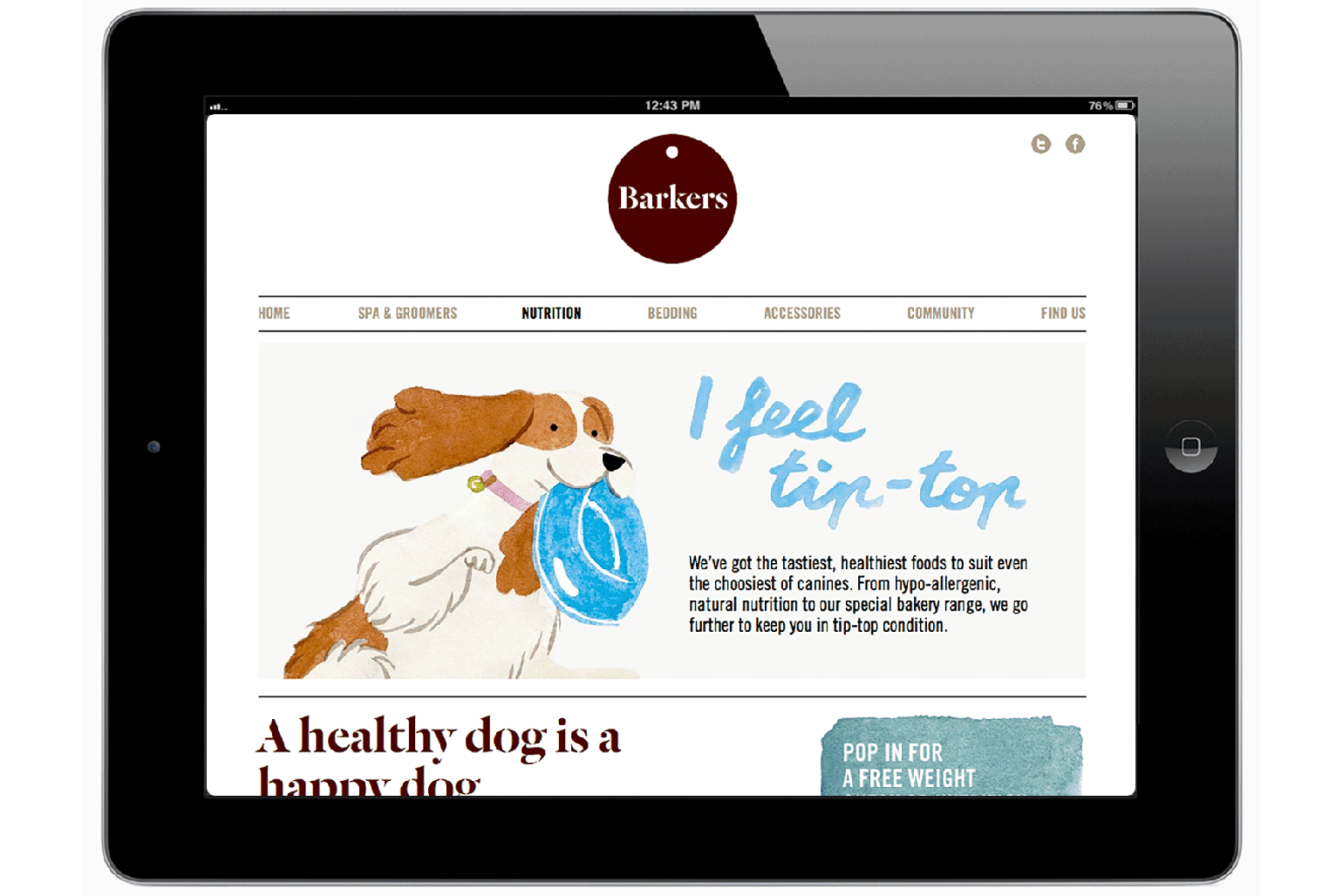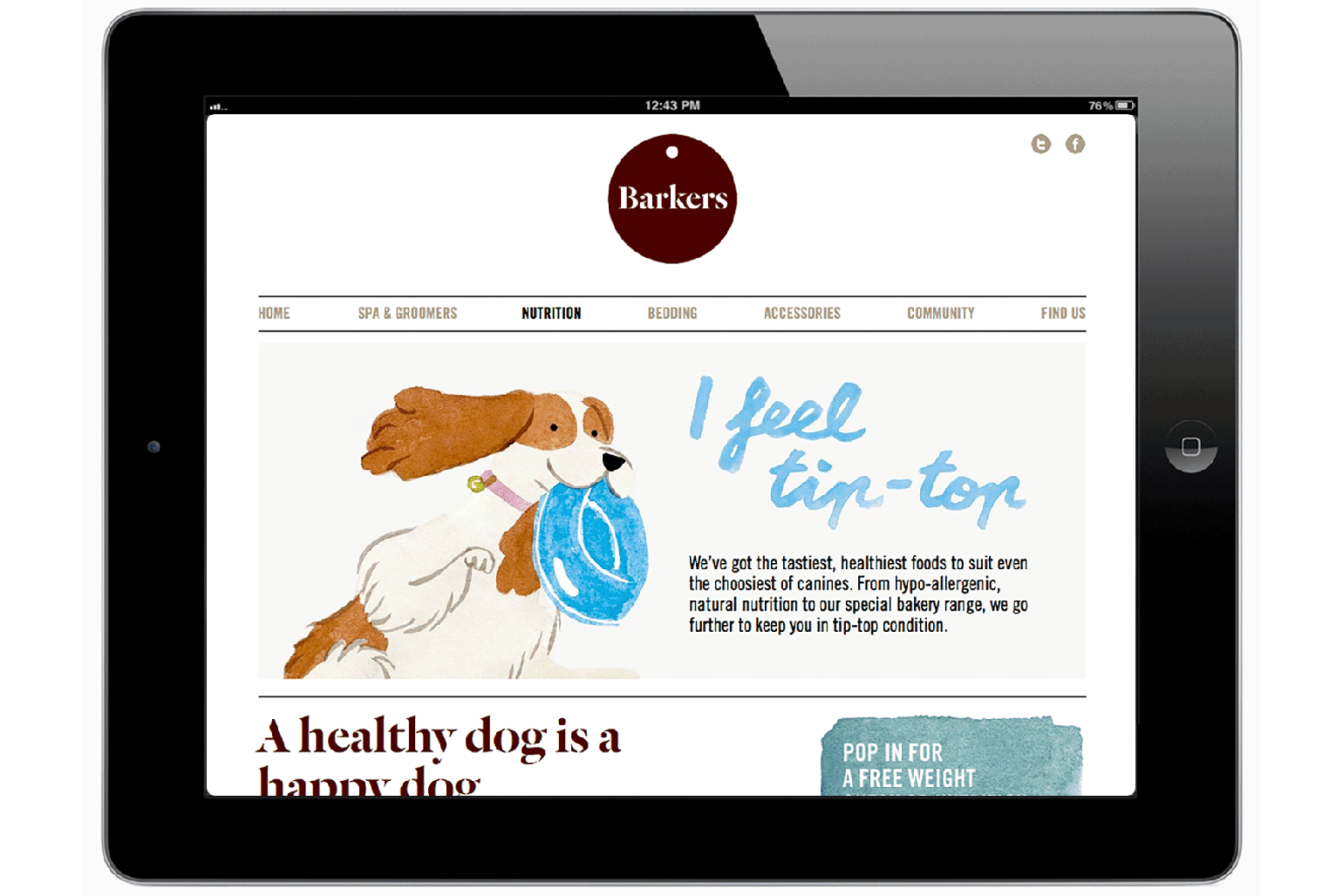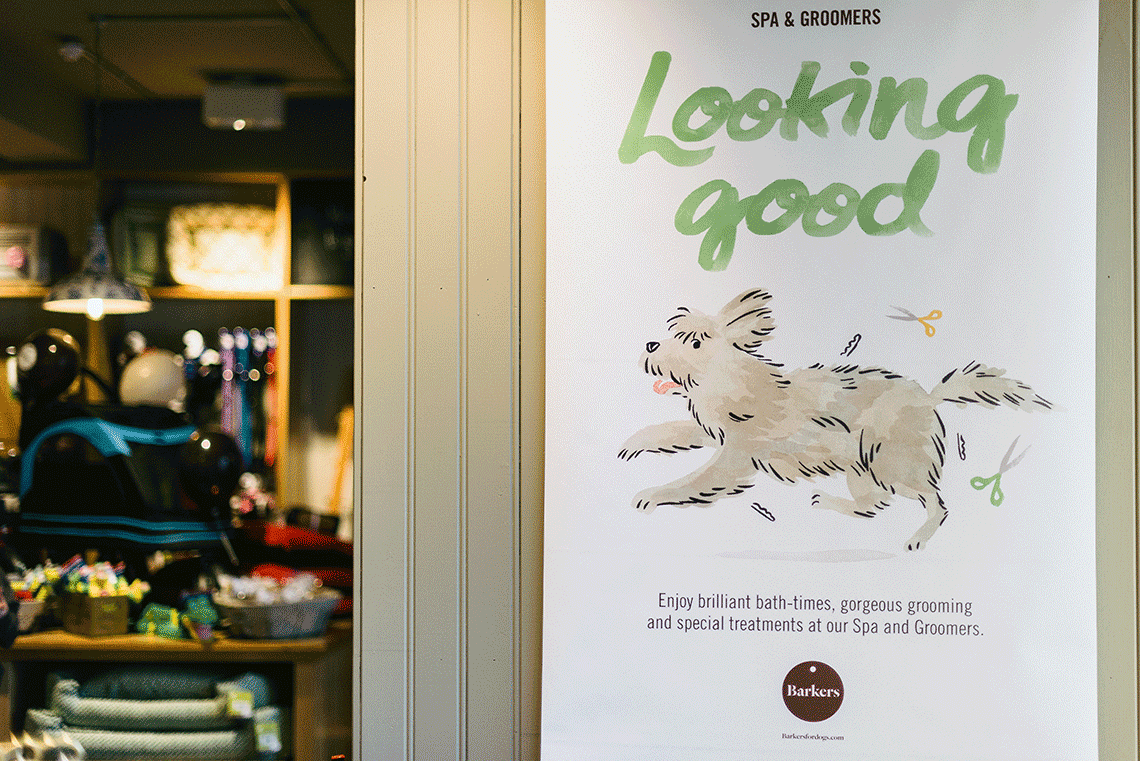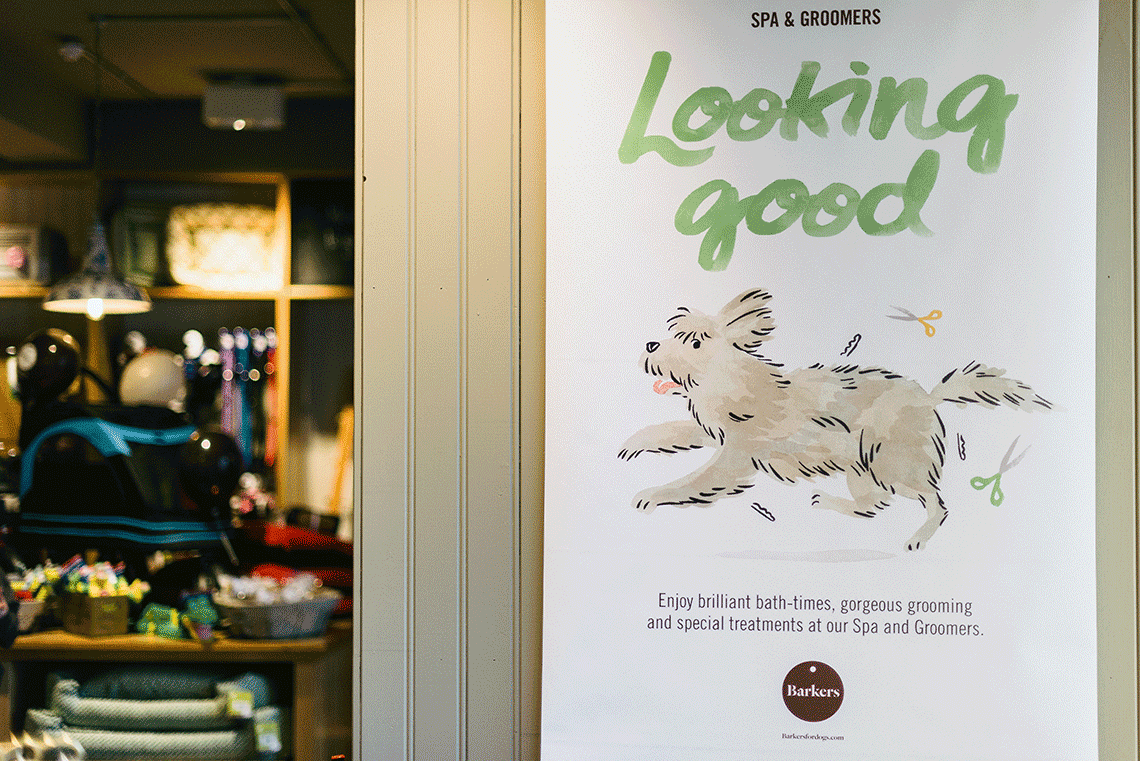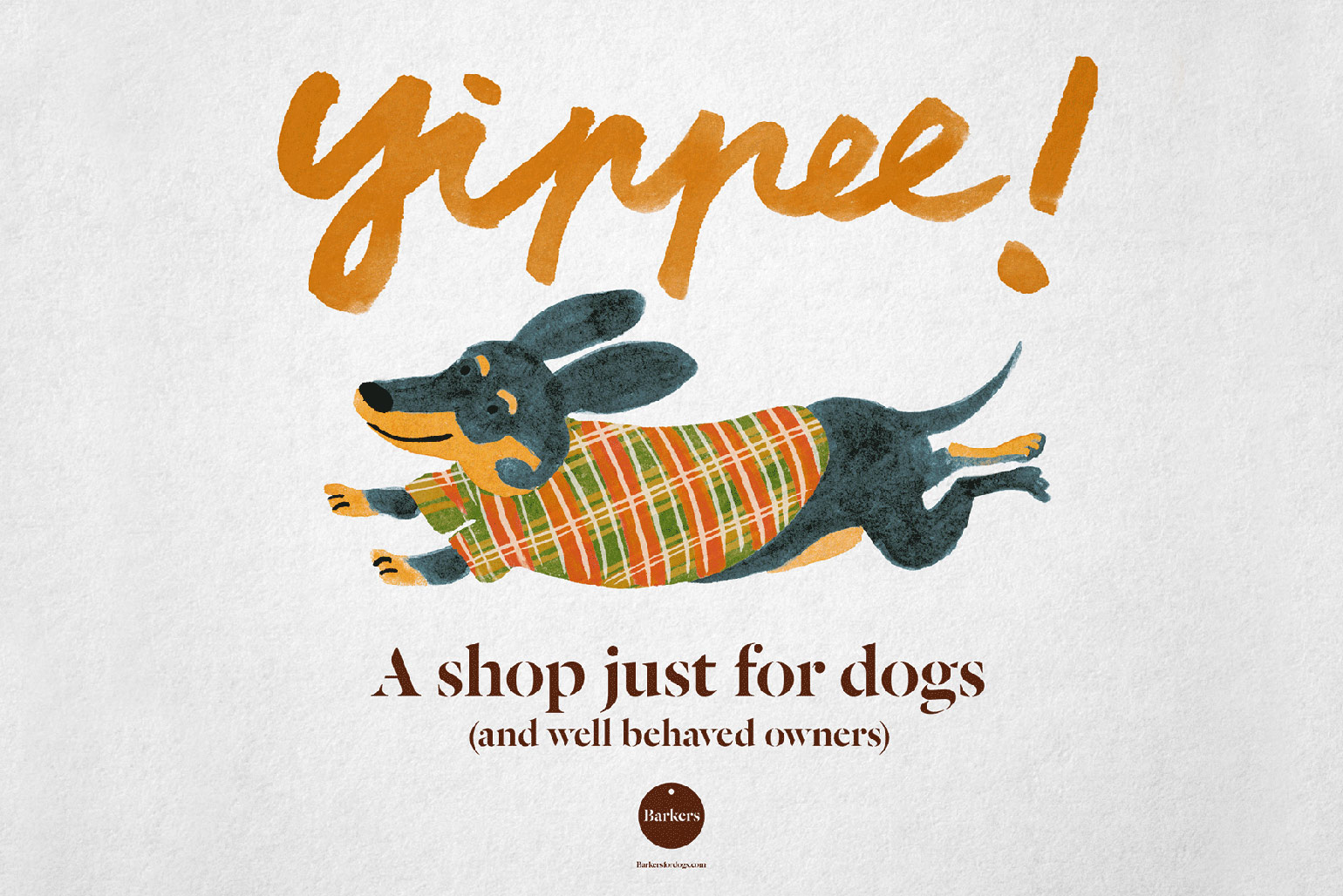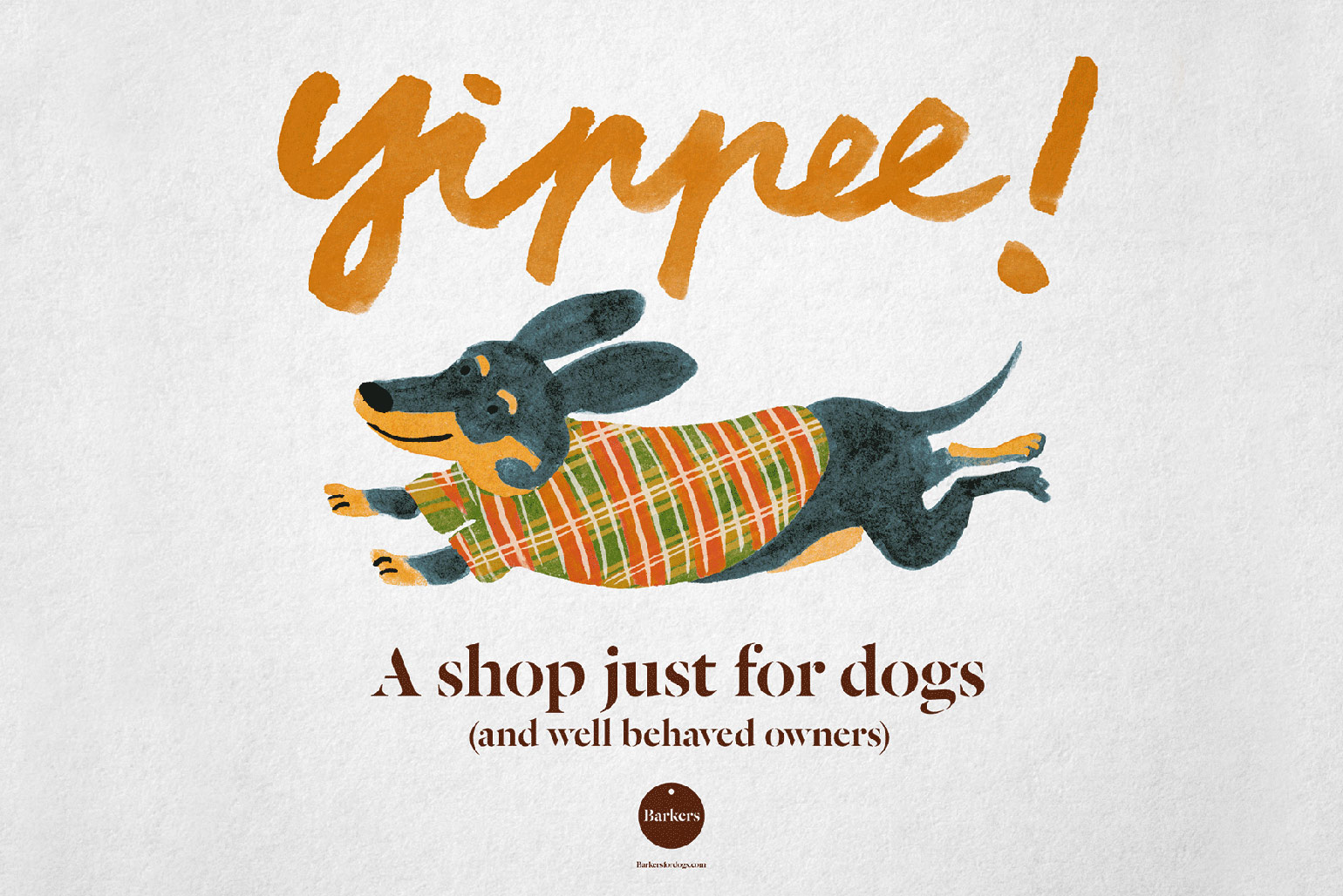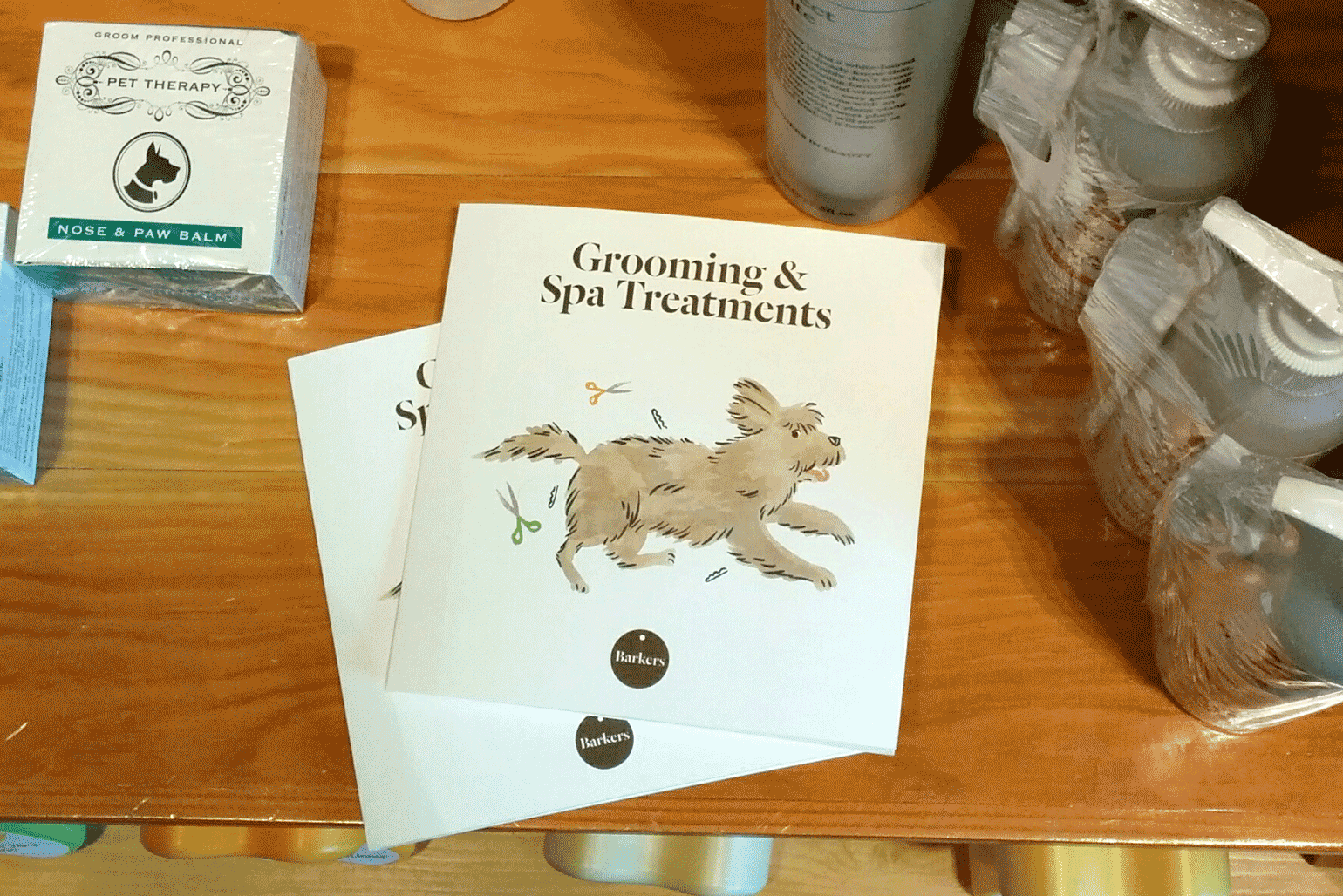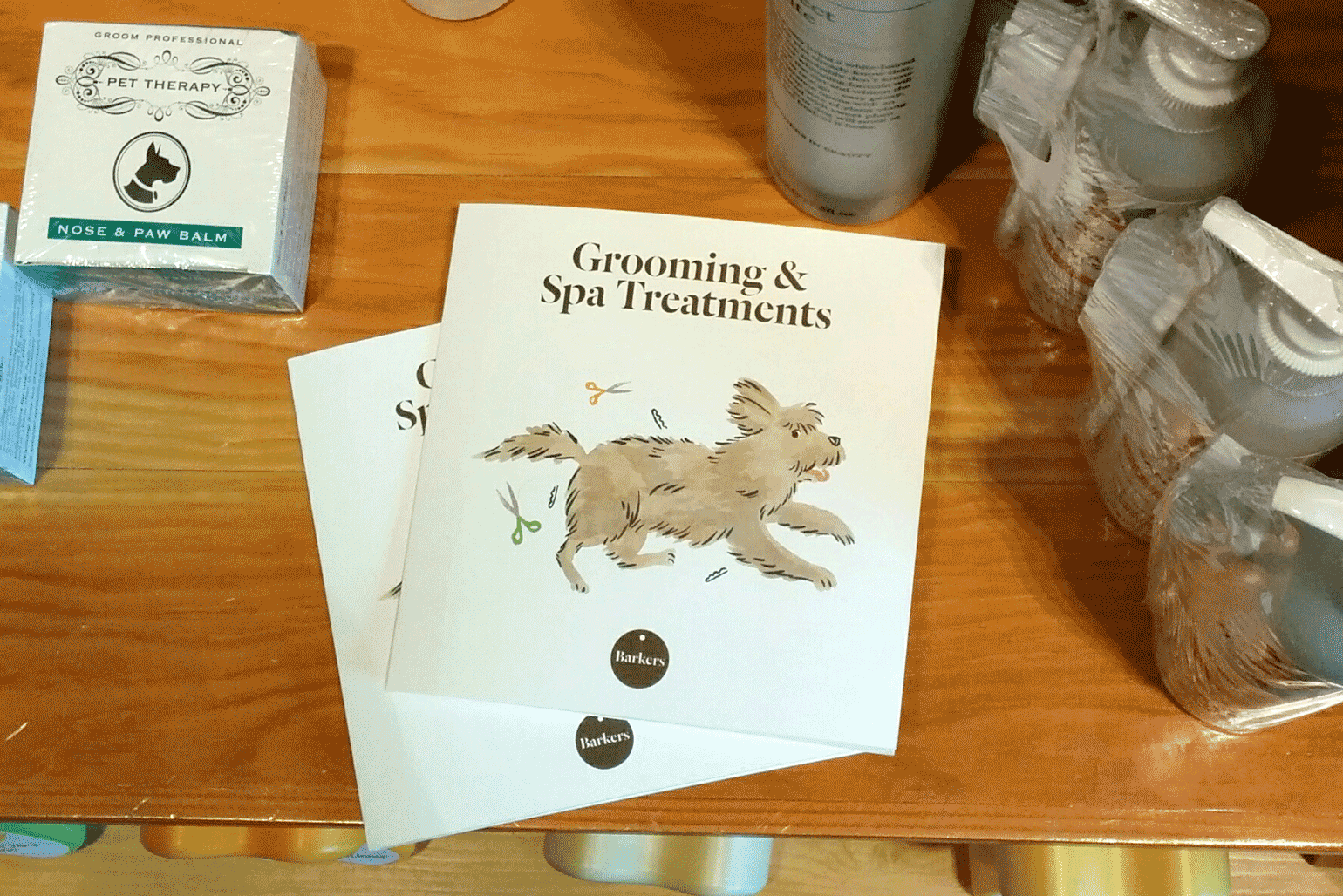 I was also asked to draw a sketched version of two funny dogs to be used for cards and packaging. 
↓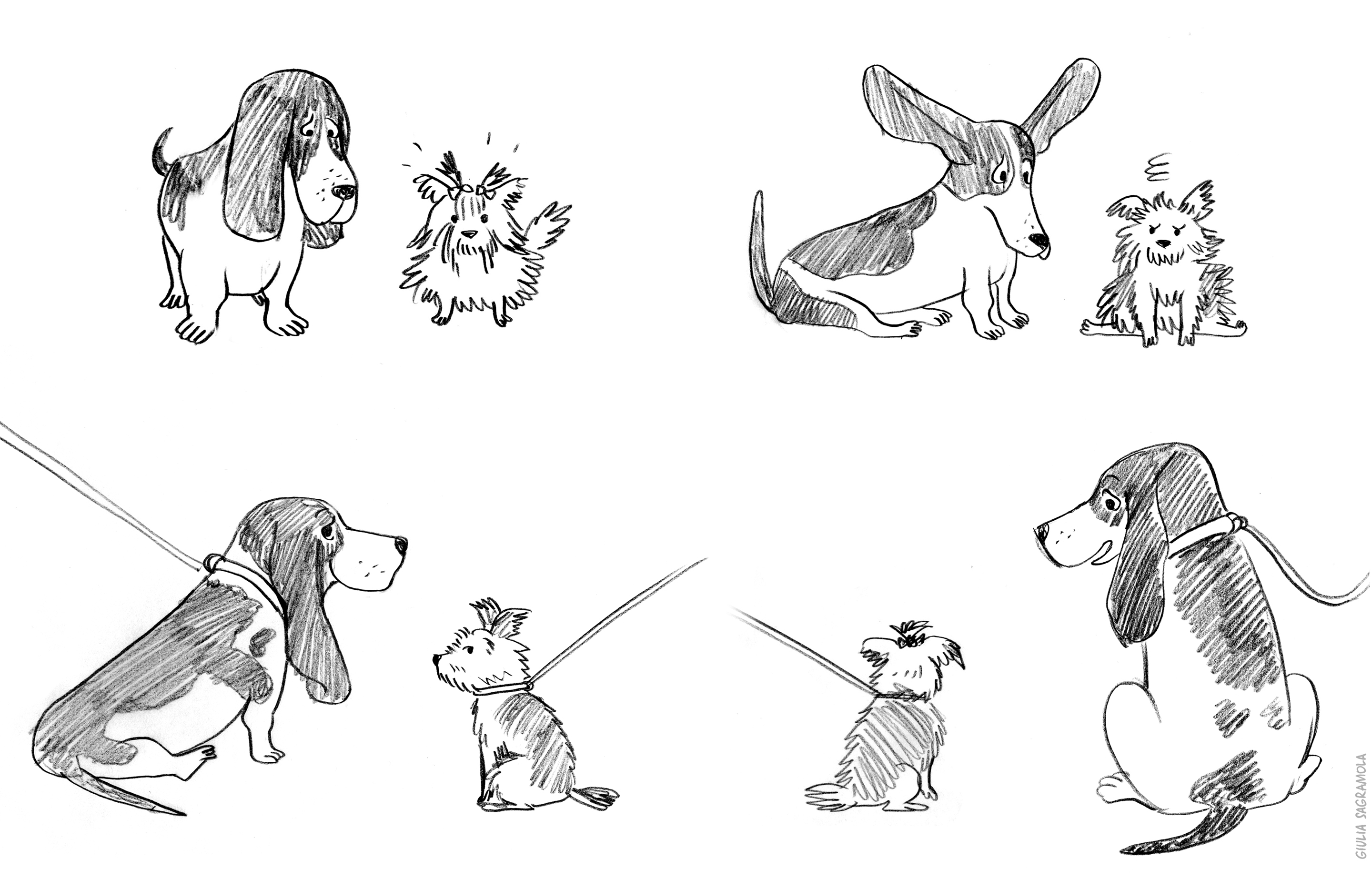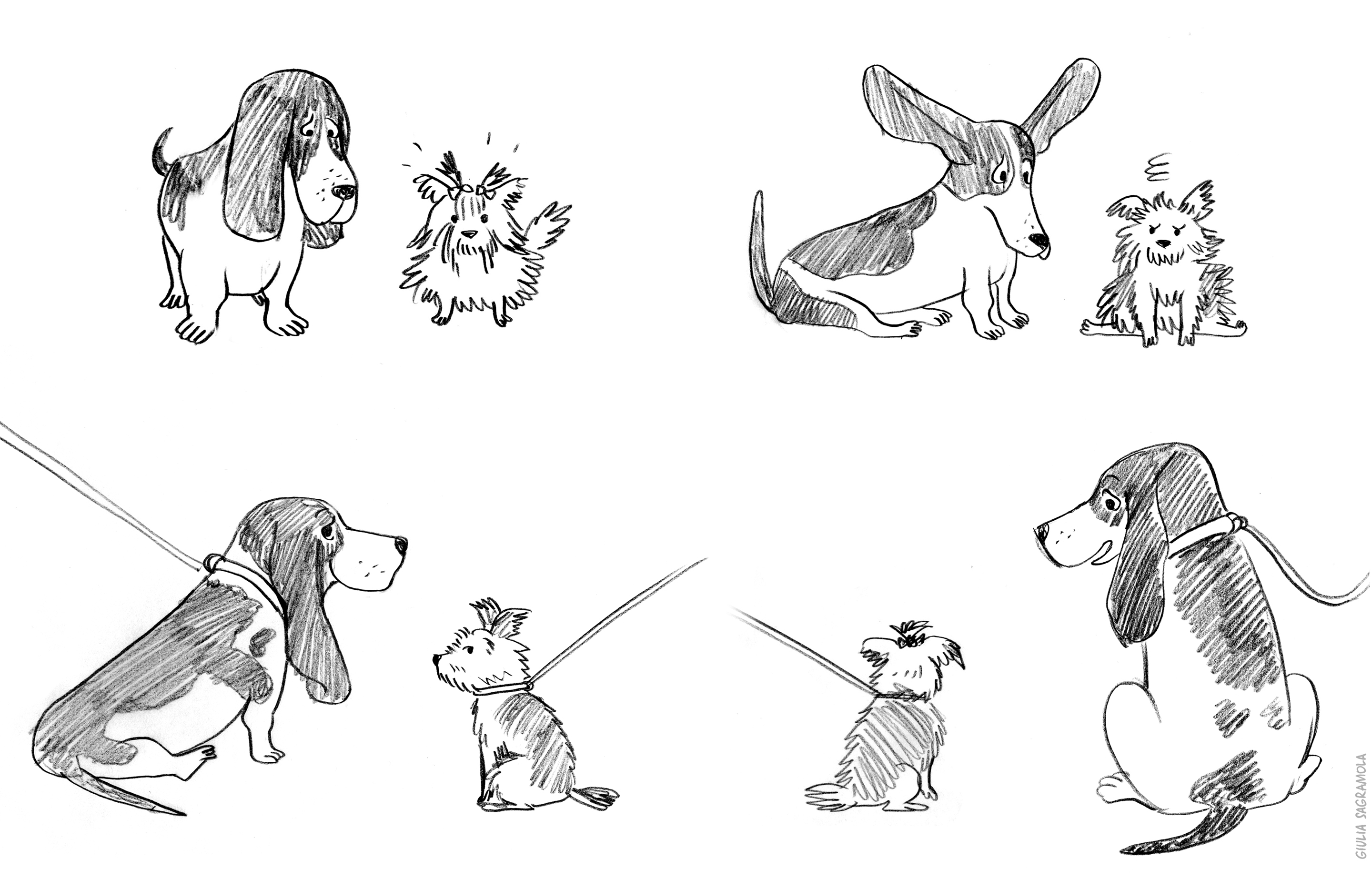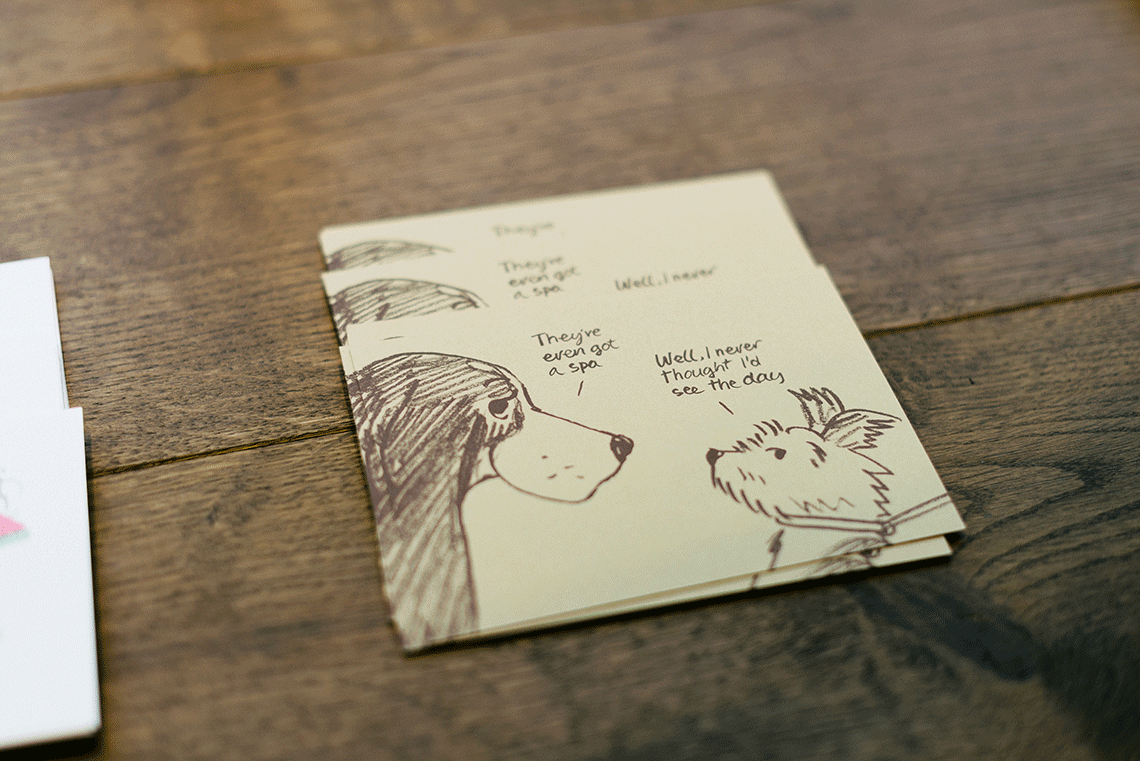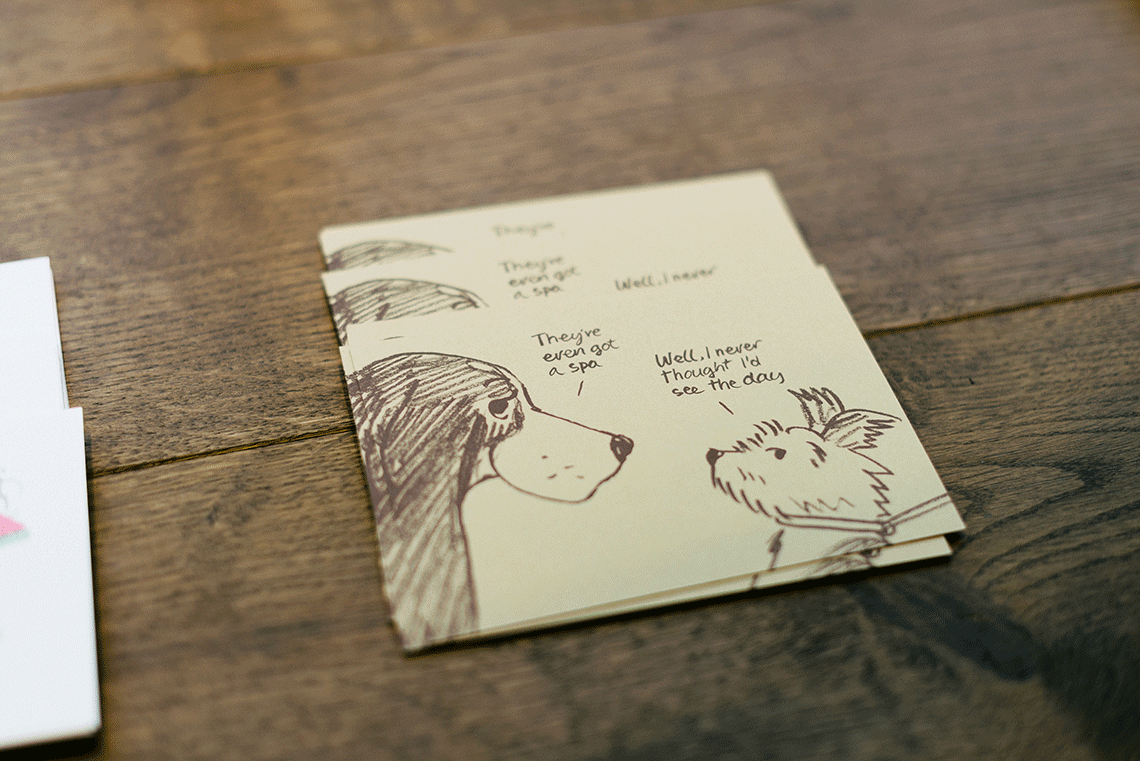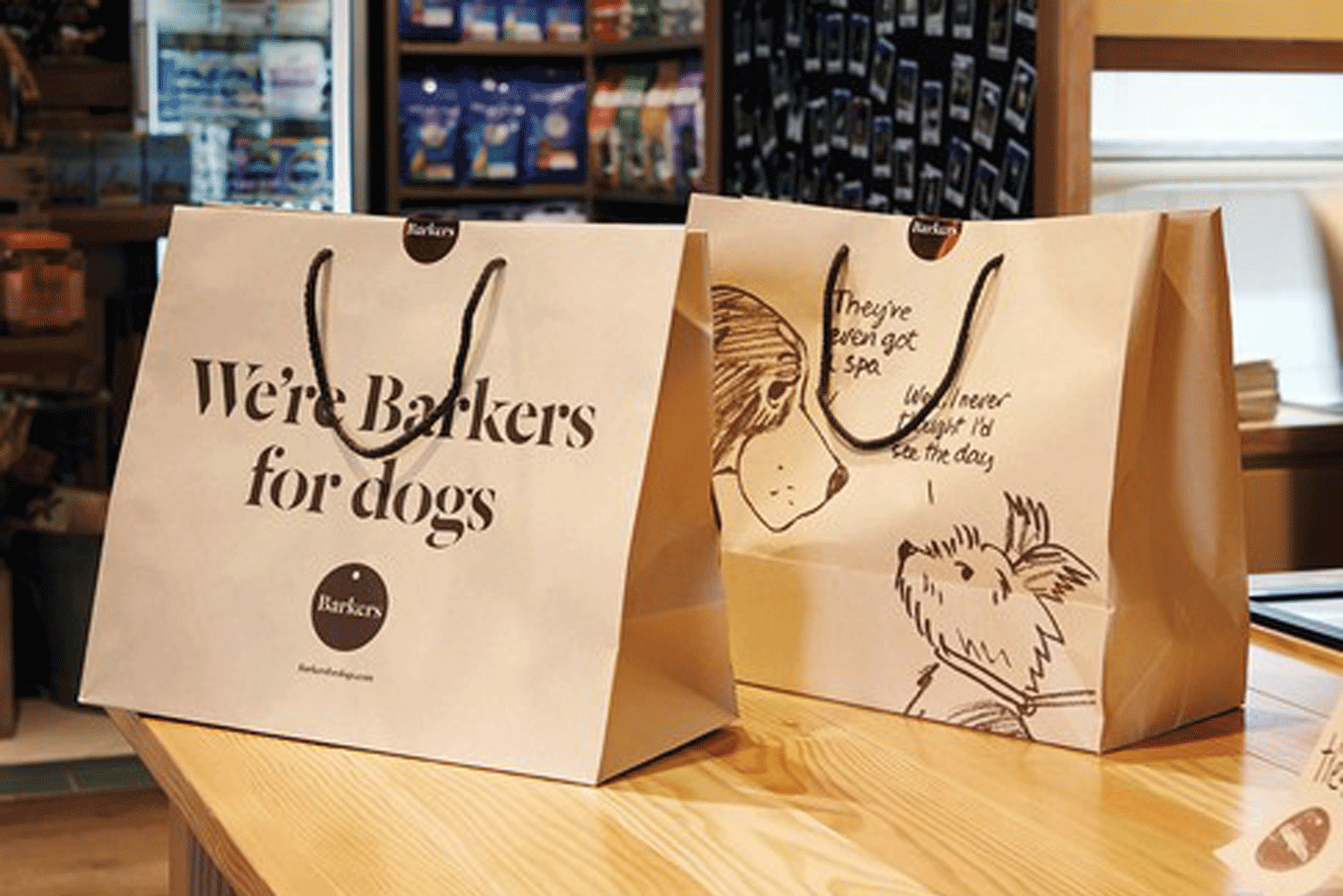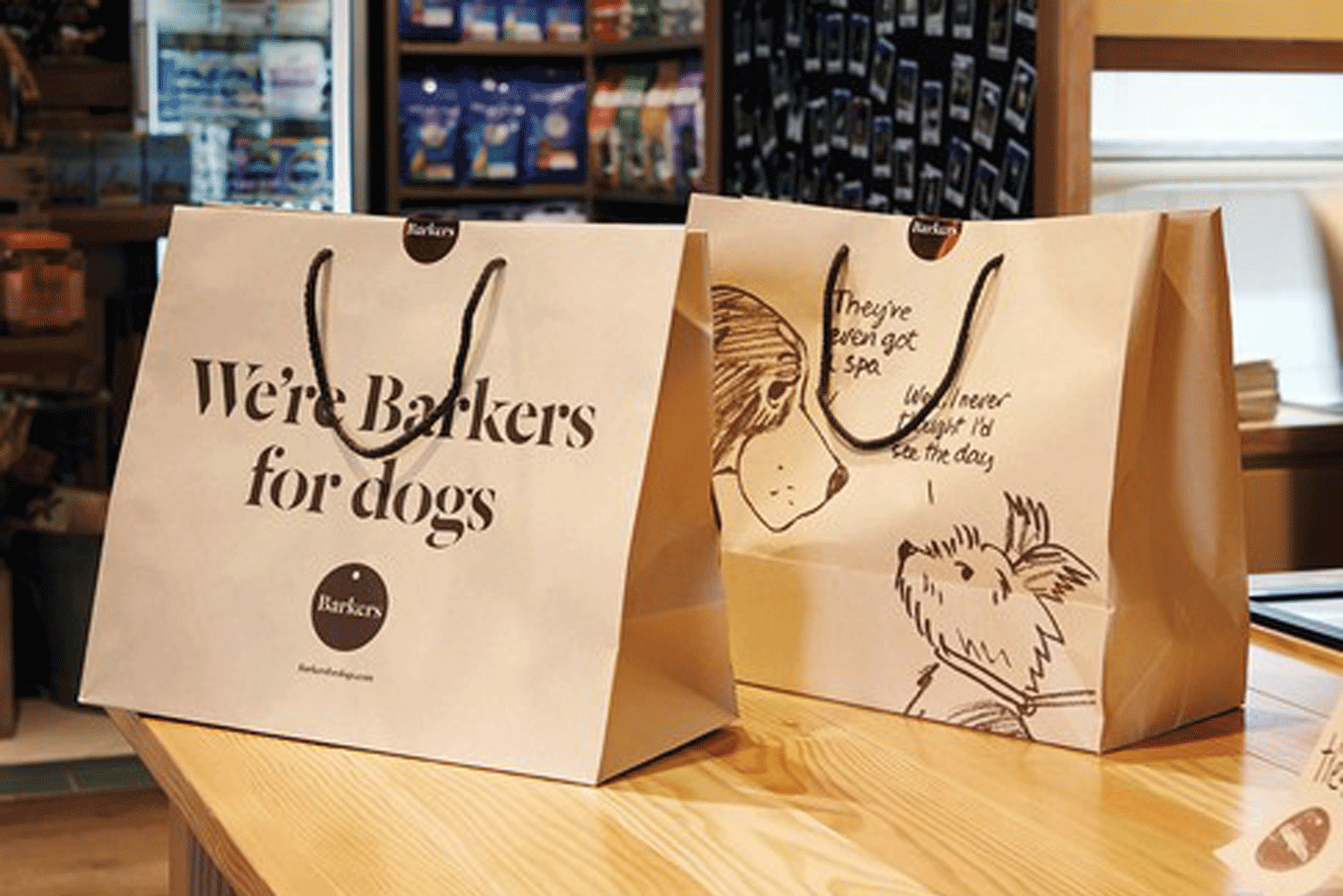 Over the years I've been regularly called upon to create new illustrations.
↓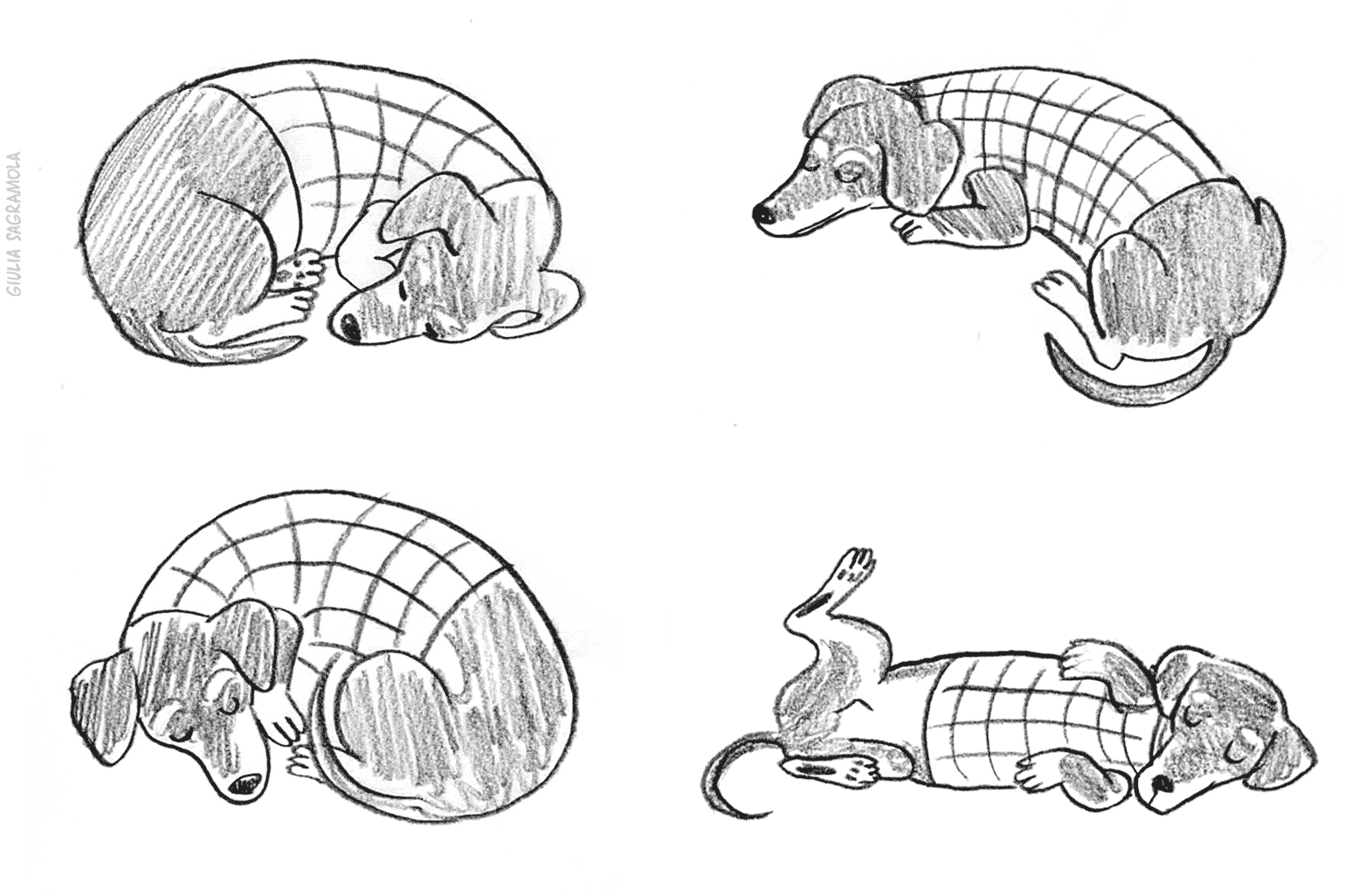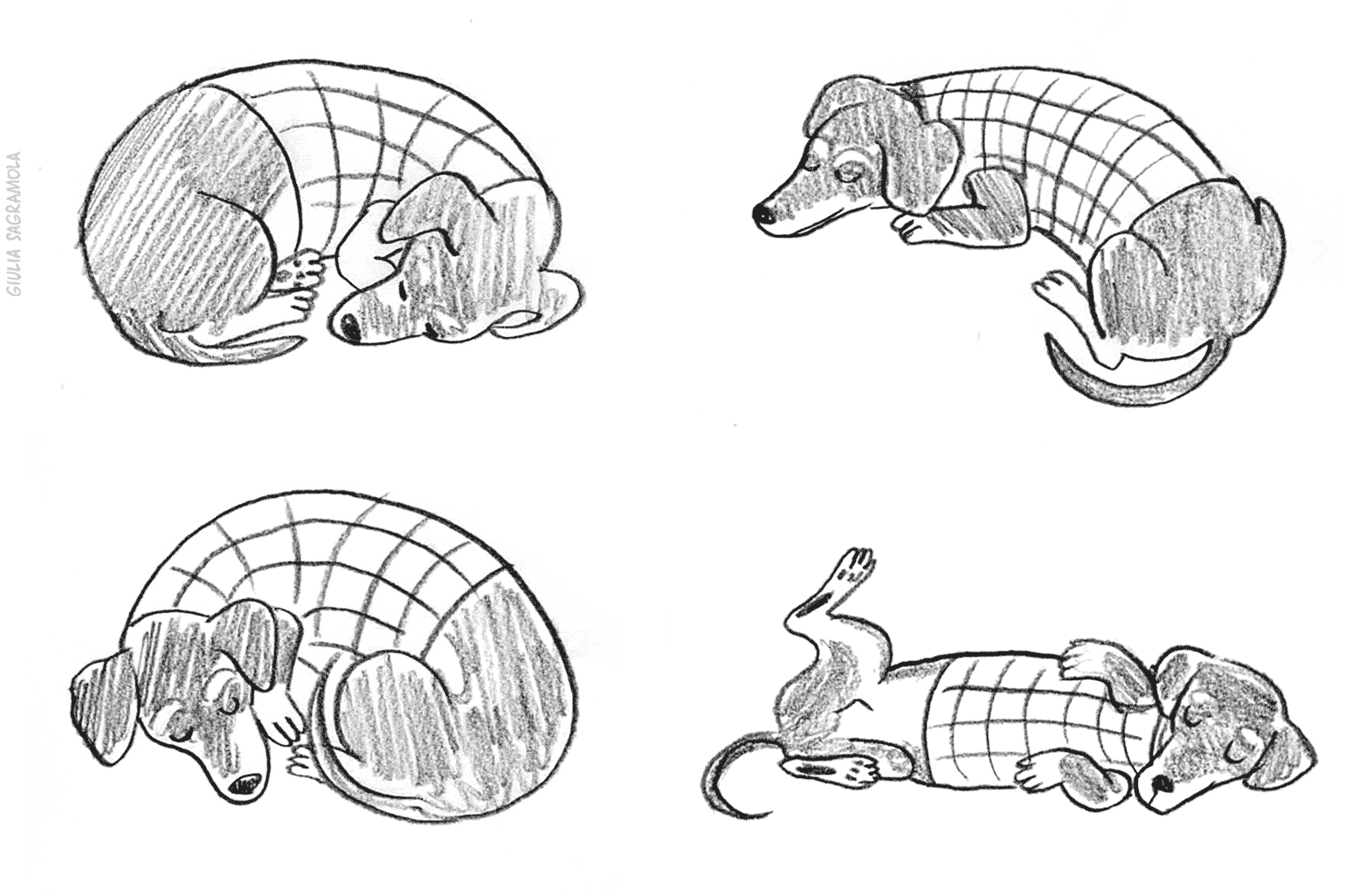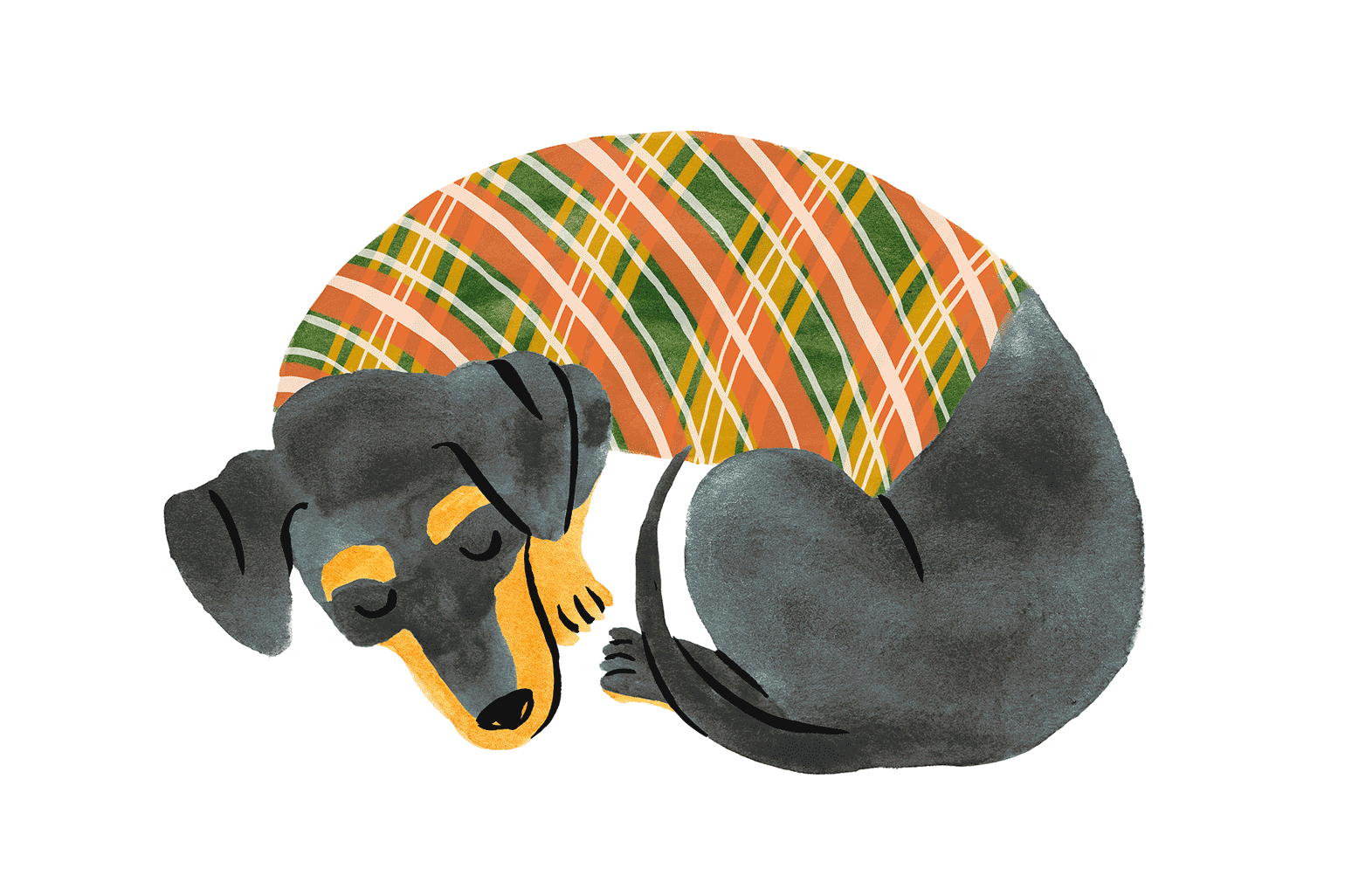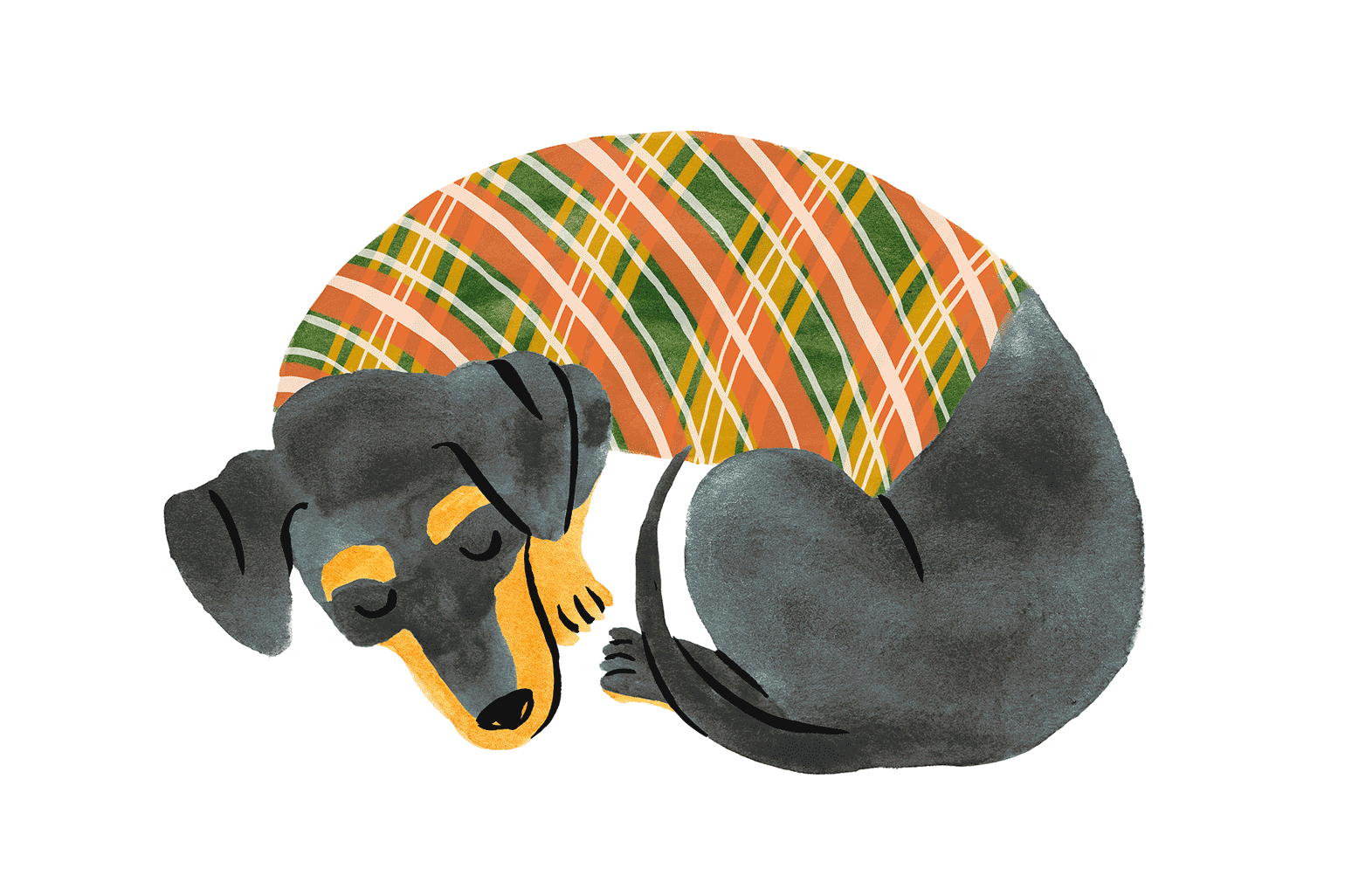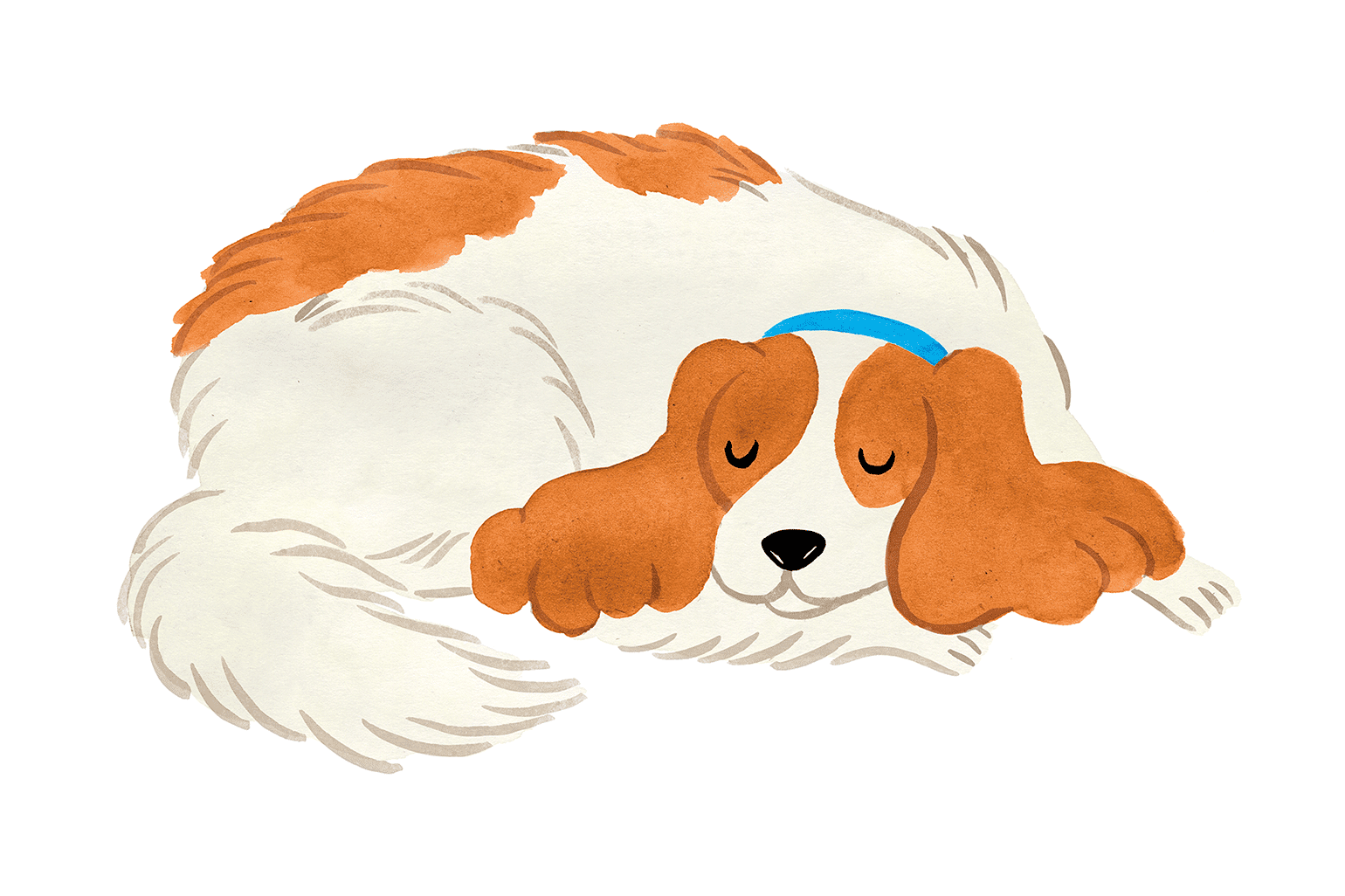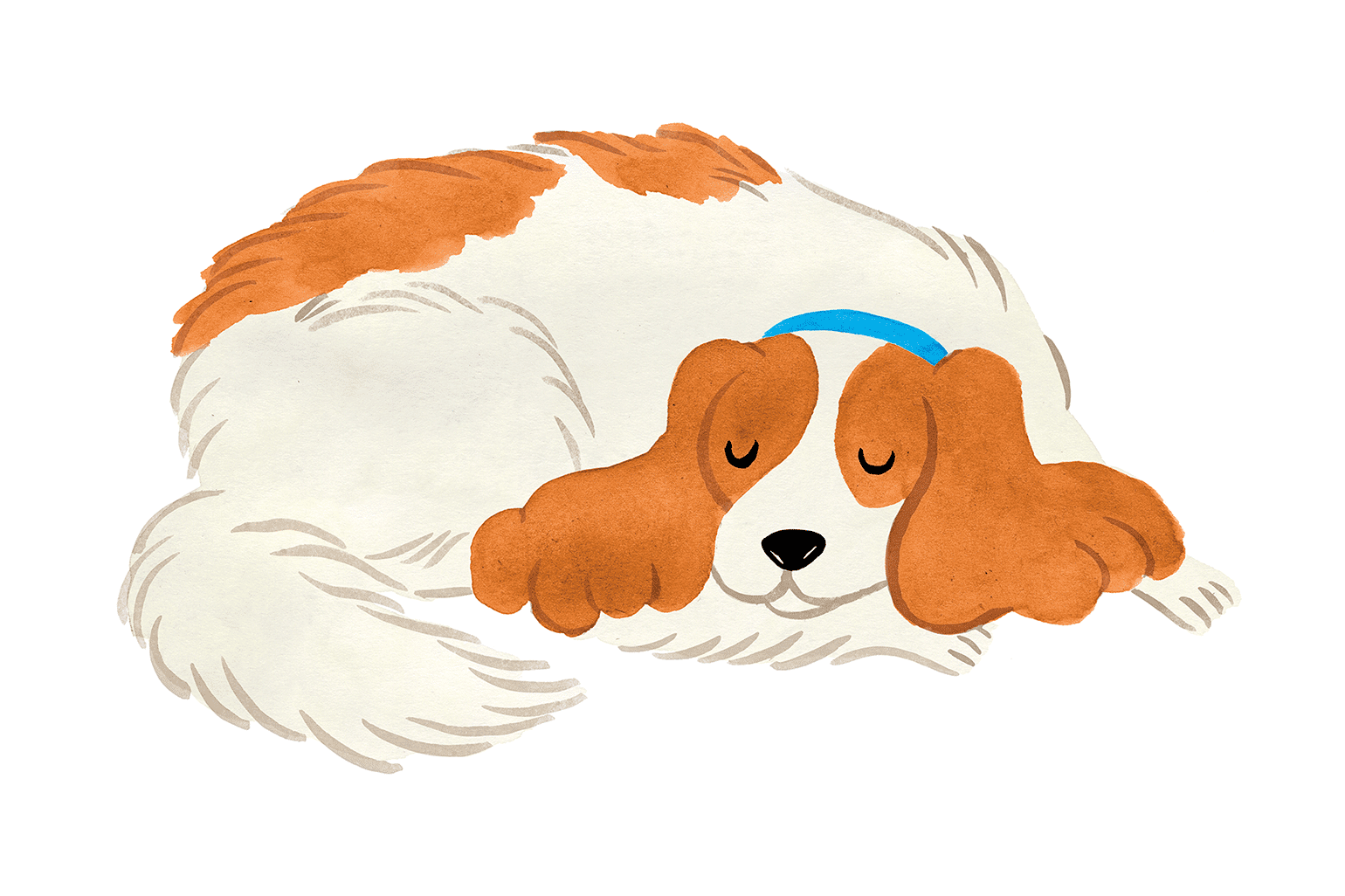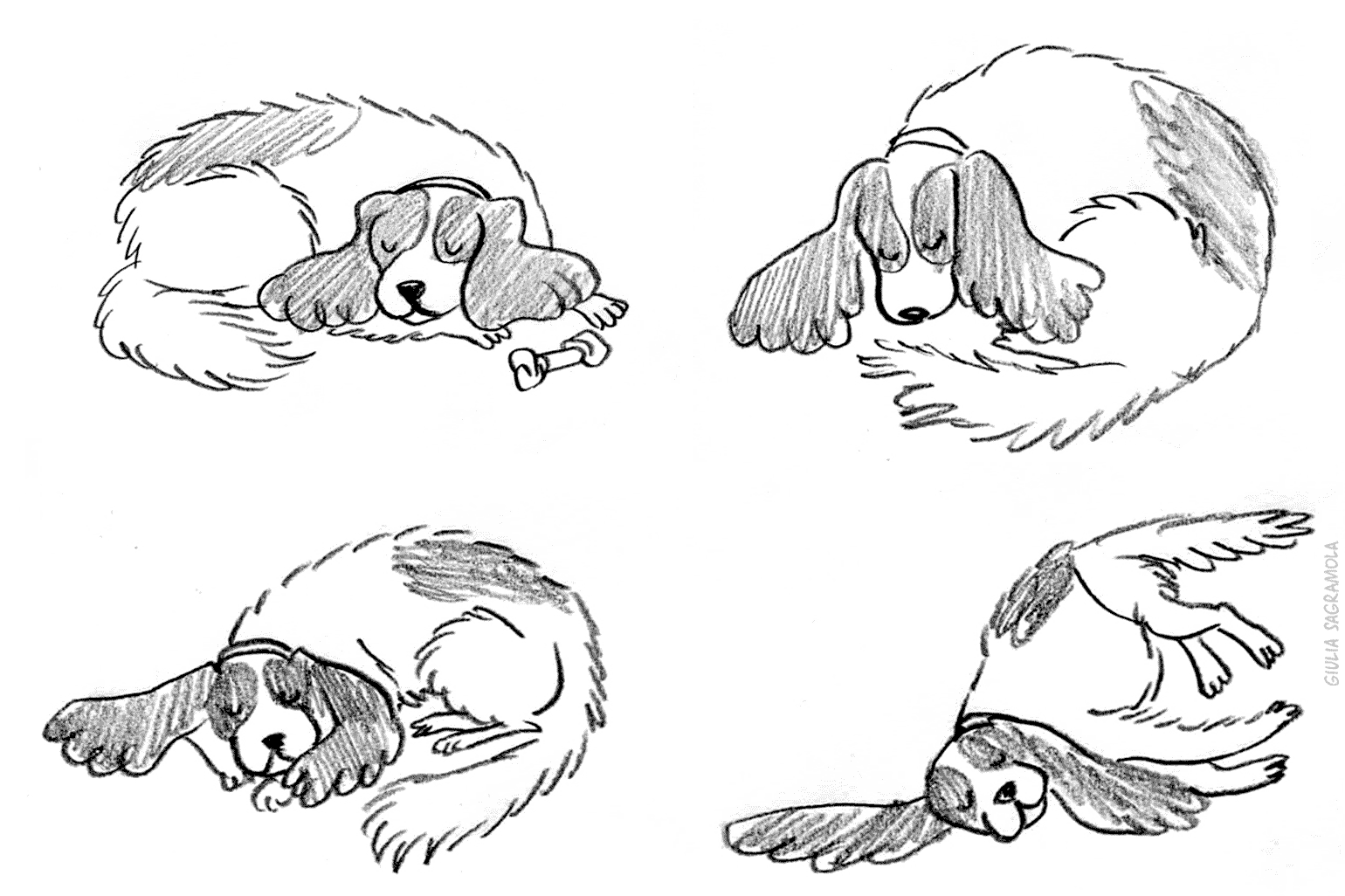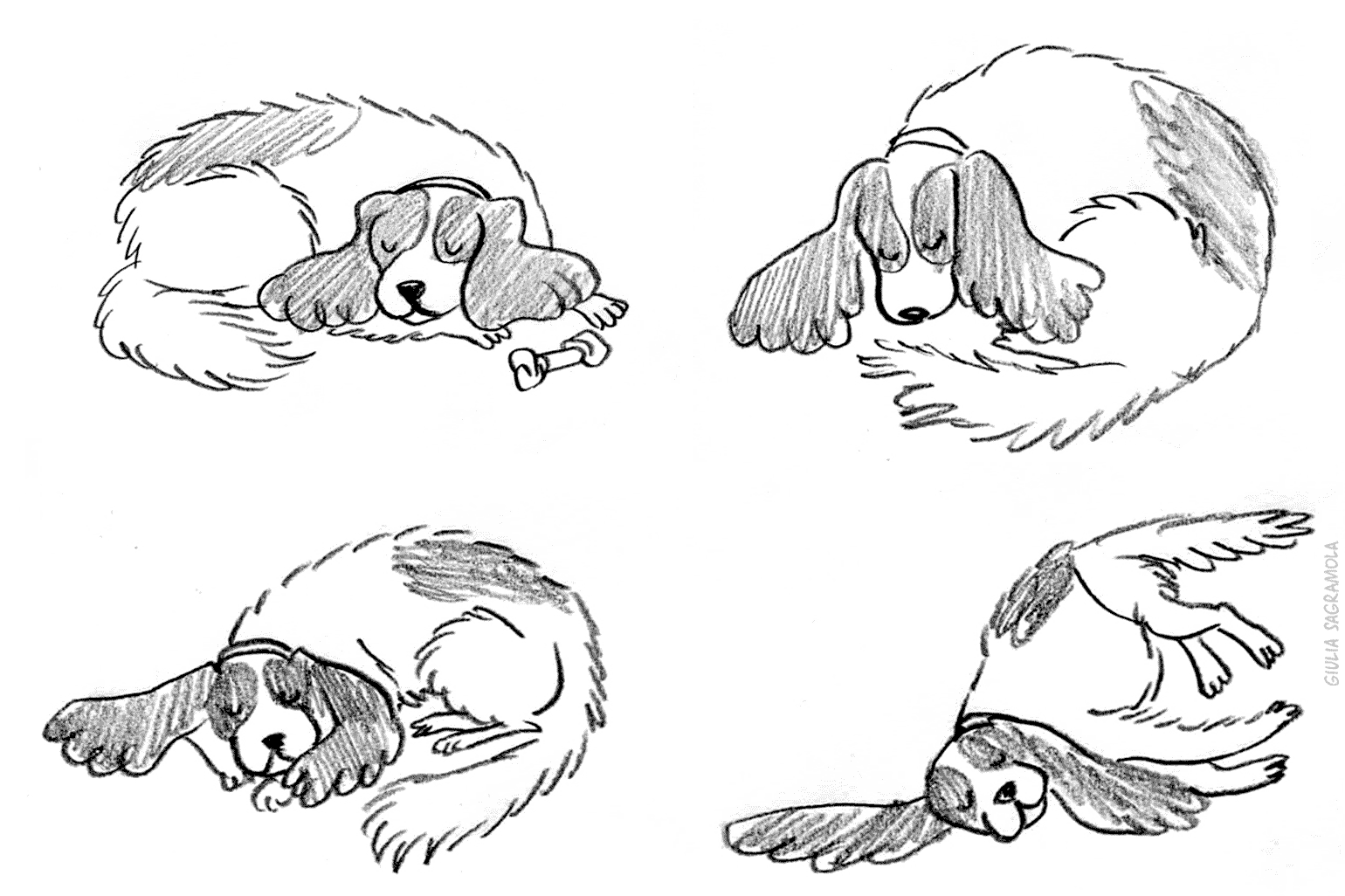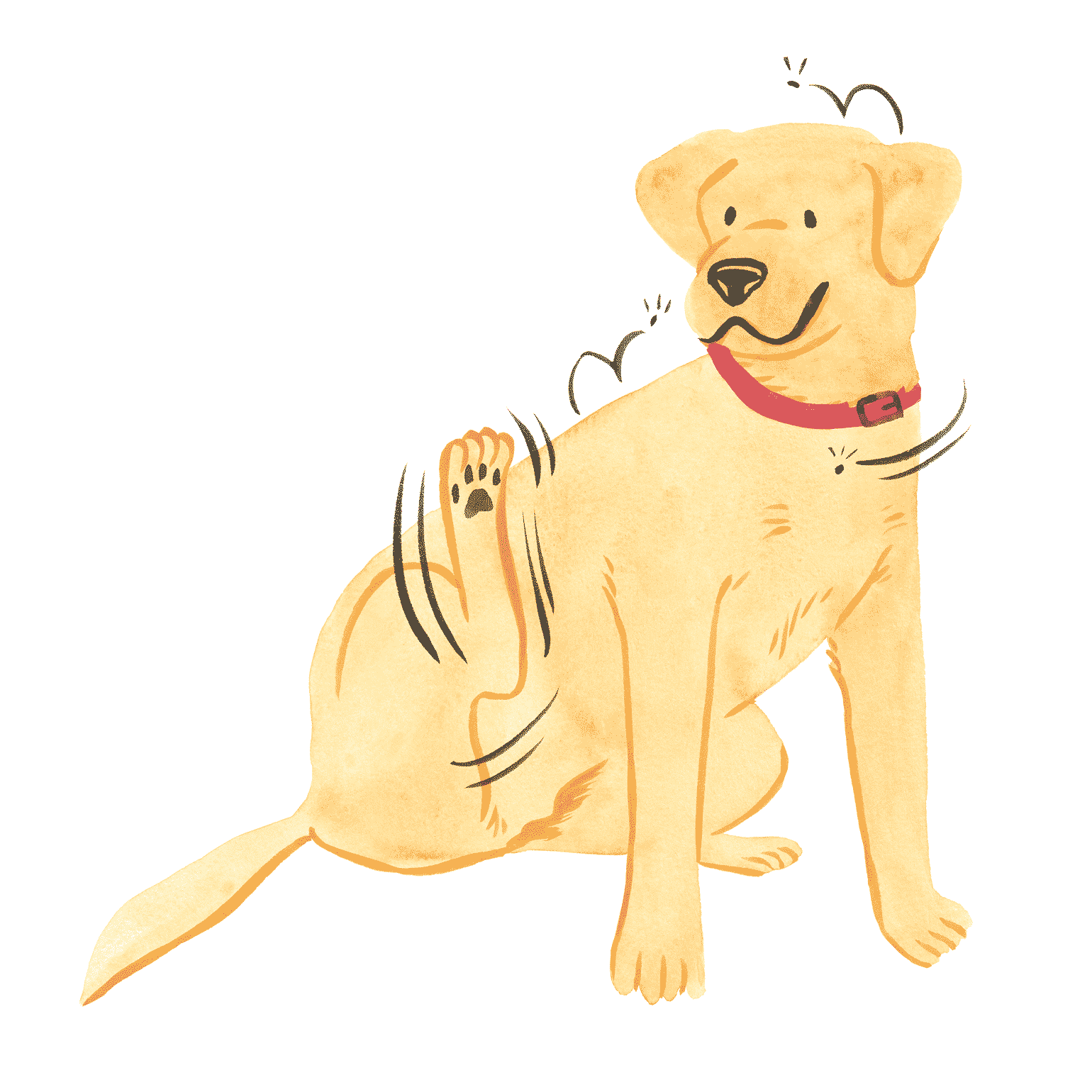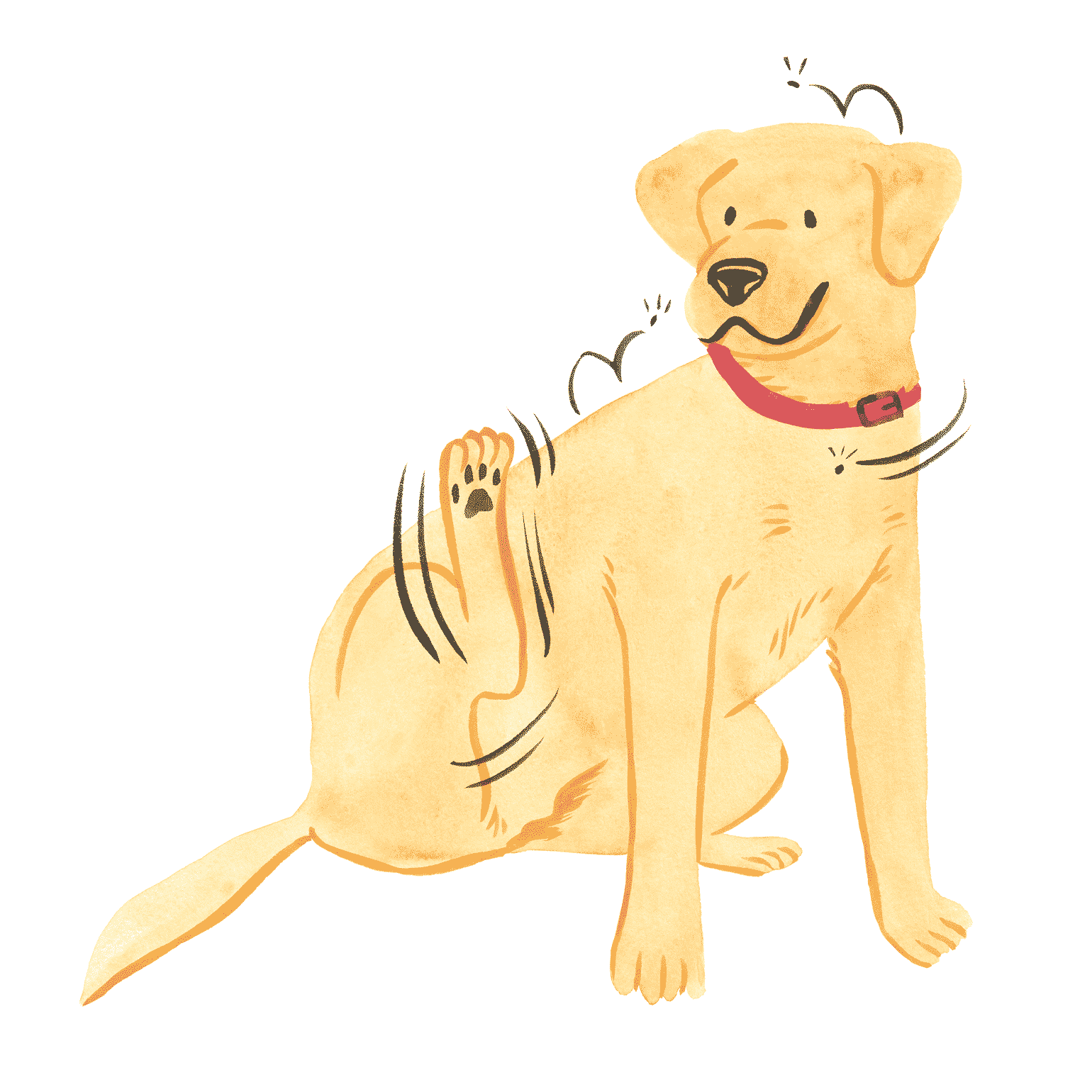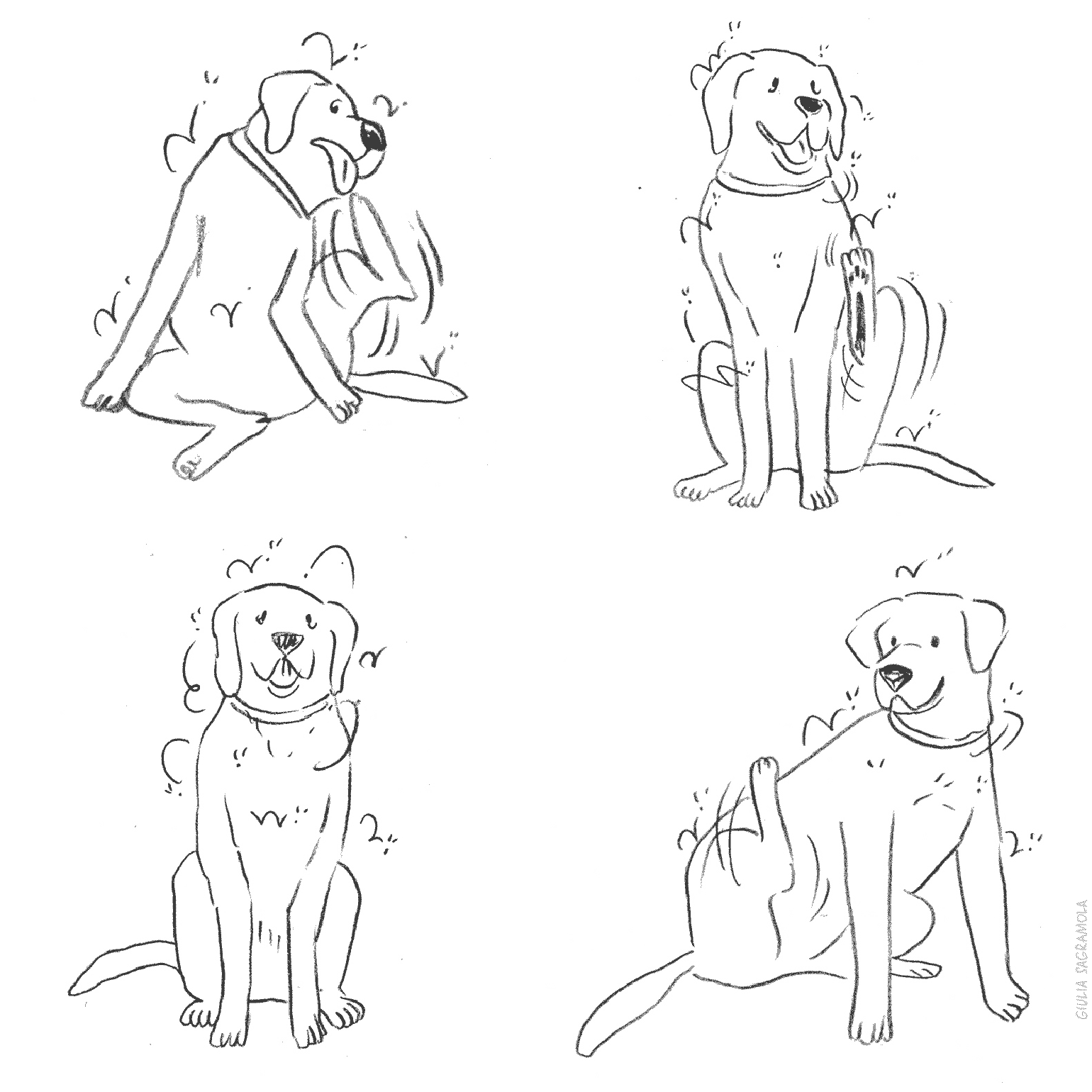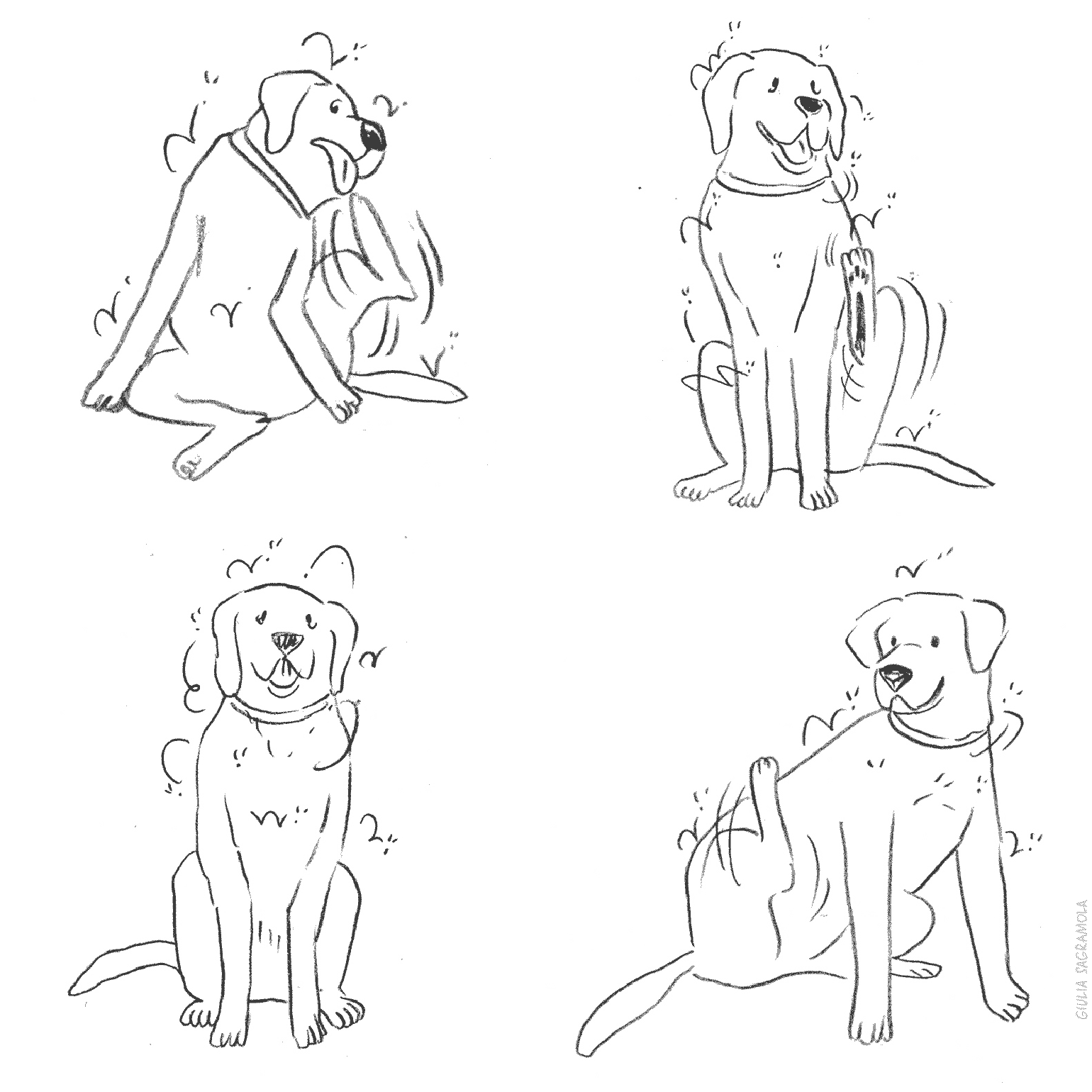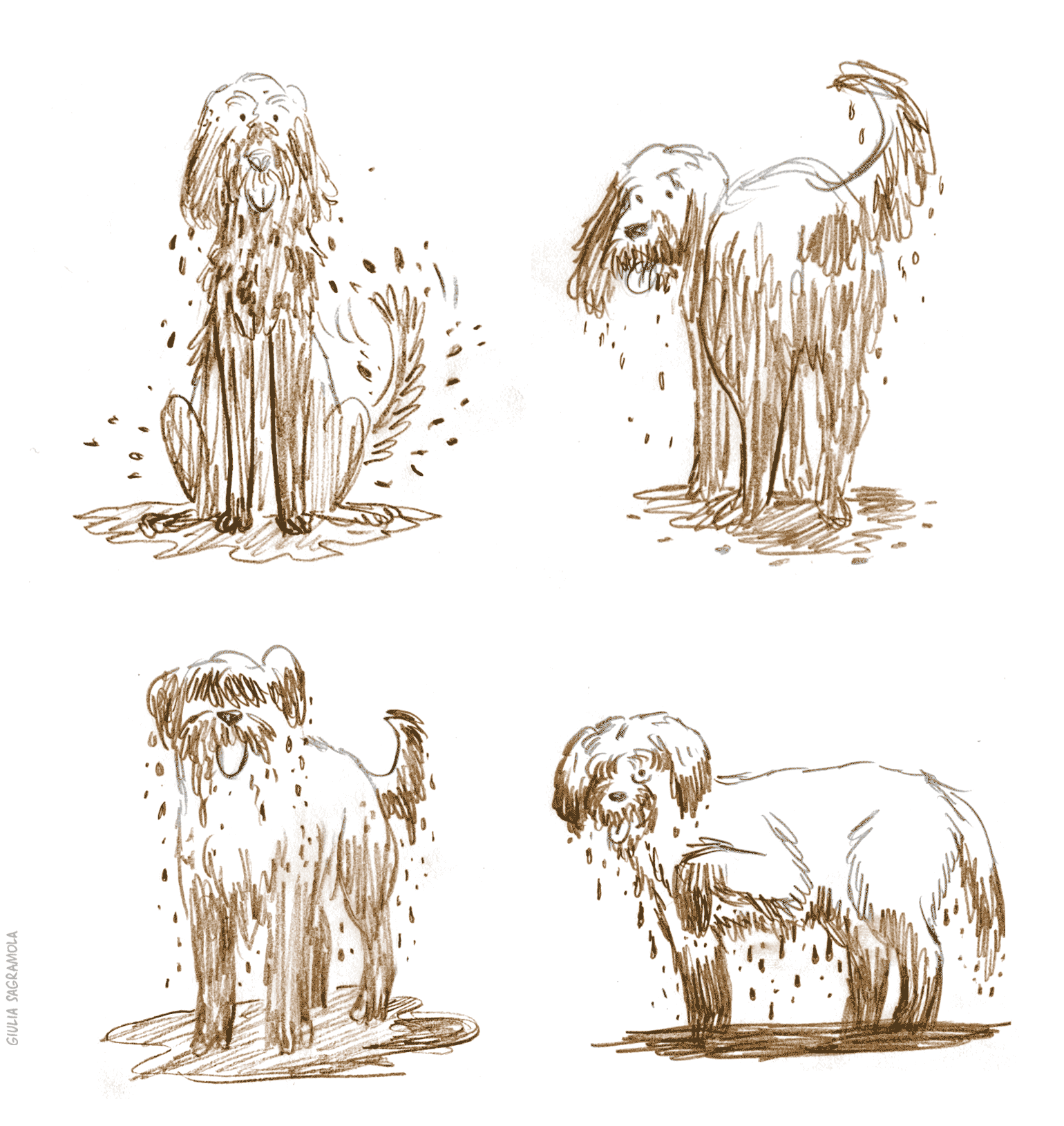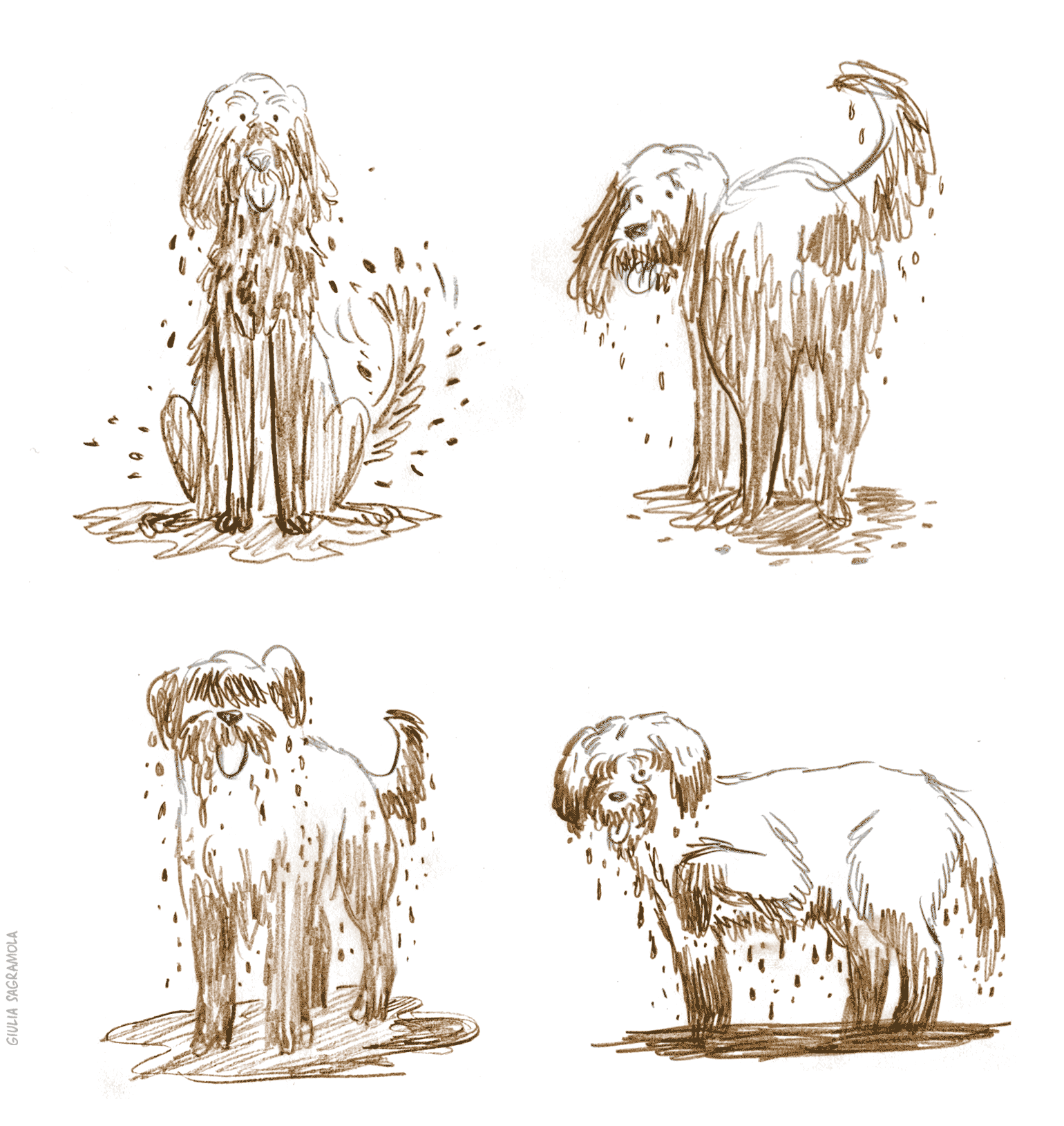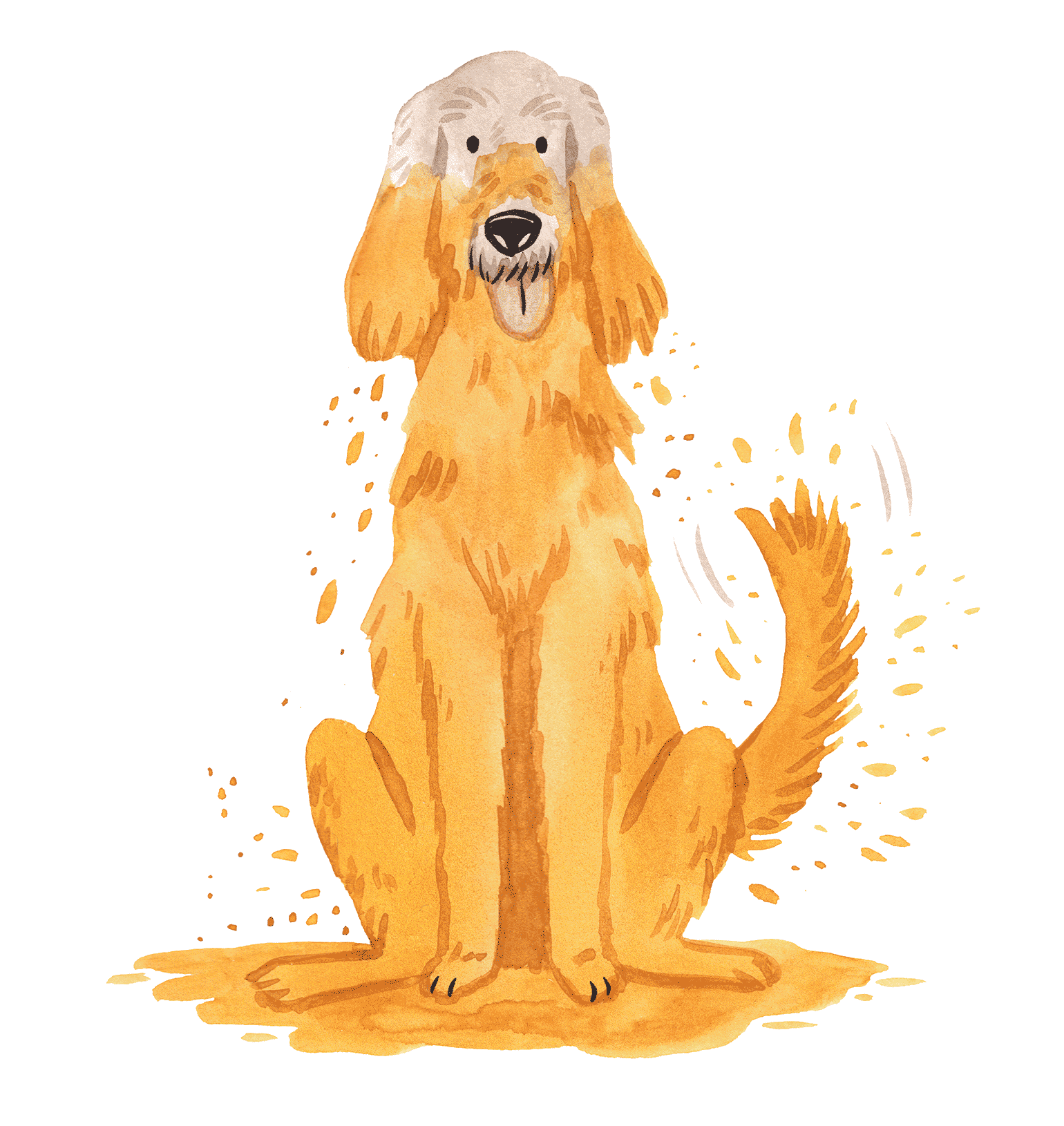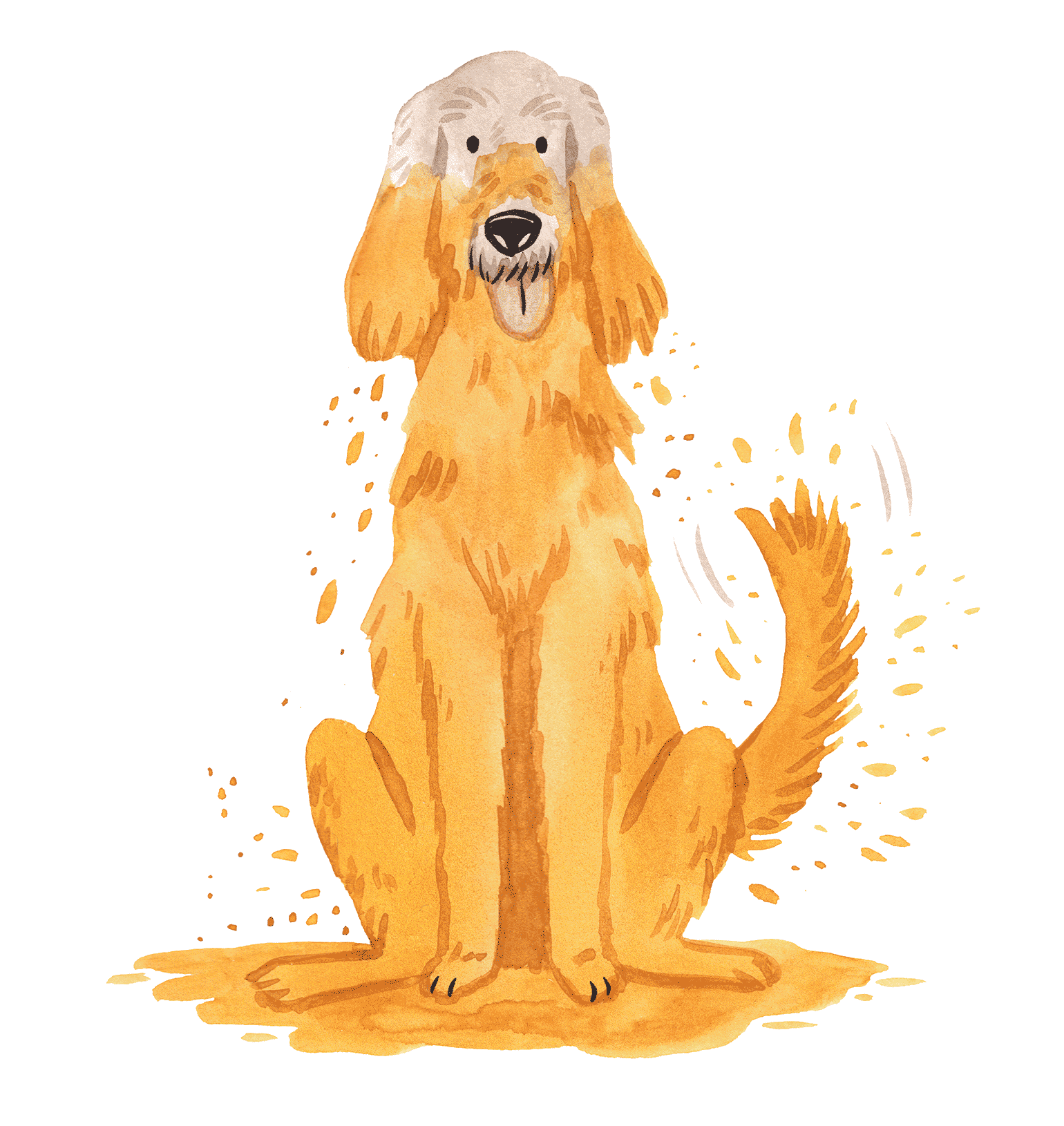 Thank you
for reading till here!