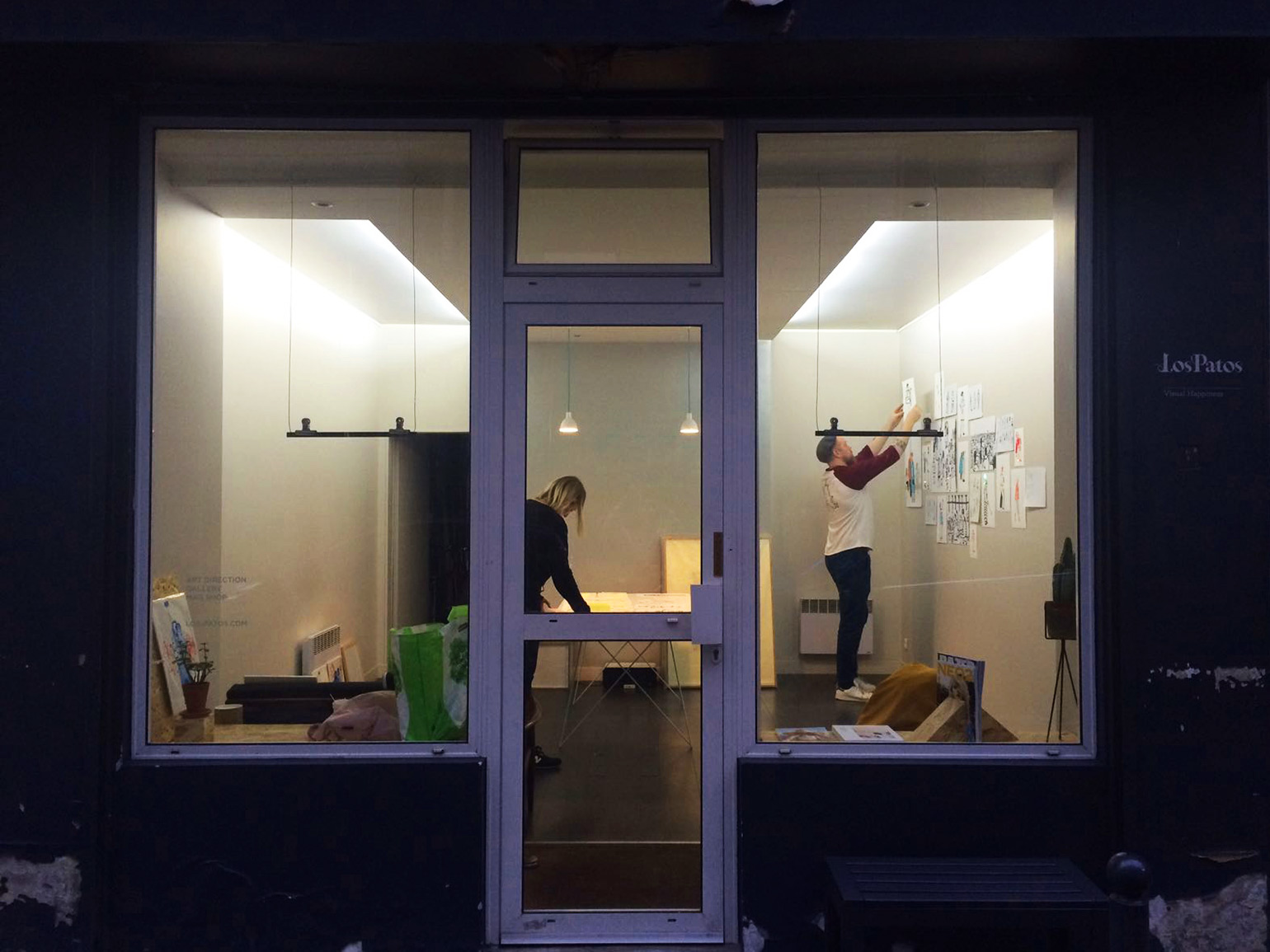 My solo exhibition at Los Patos studio in Paris just closed. Here's a little sneak peek from the installation of the show, thanks a lot to Brahm Revel, Giorgia Marras, Matteo Mastronardi and Inés Iglesias for the help!
Here are more photos: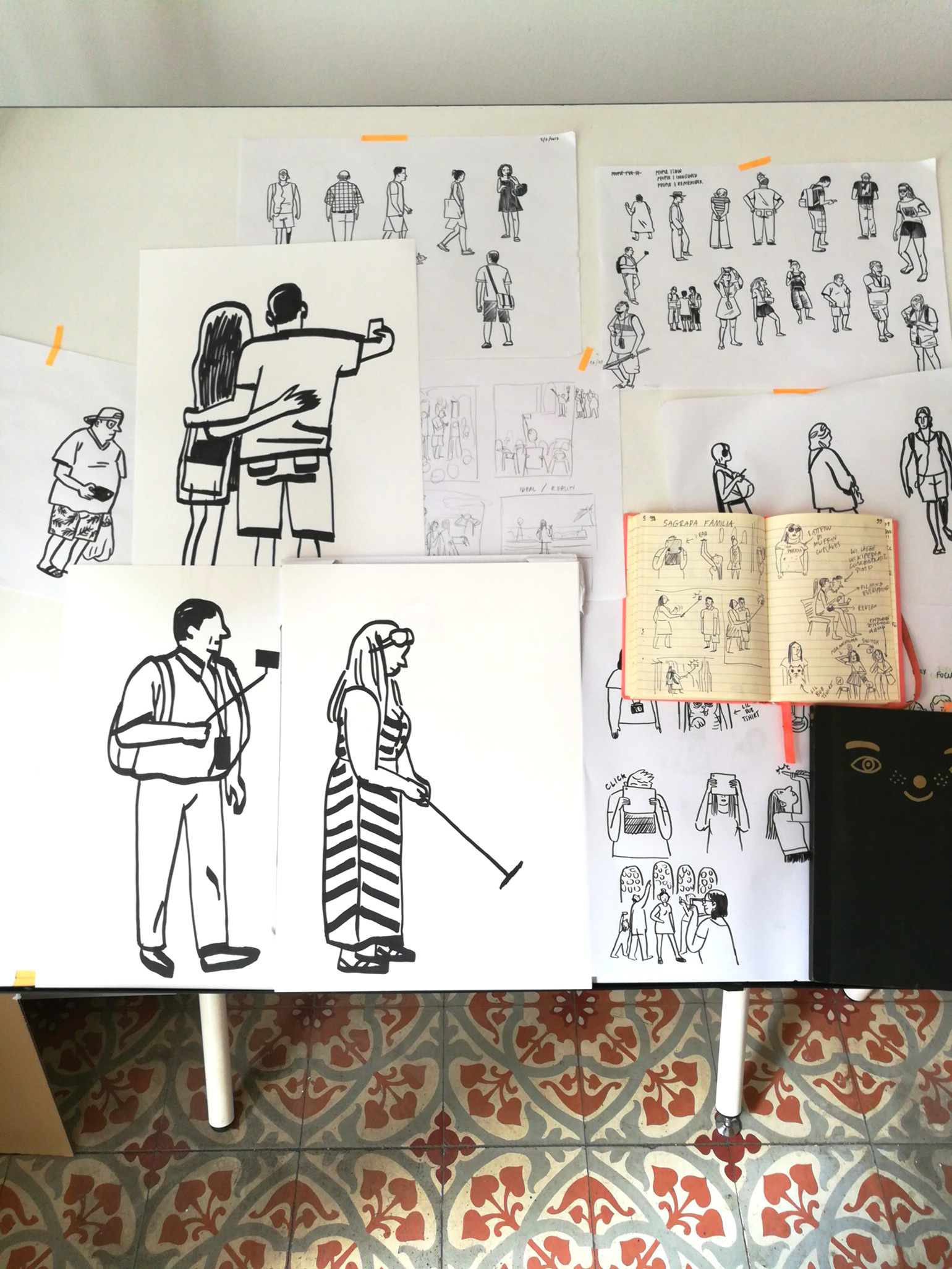 A detail from my work in progress on my studio table.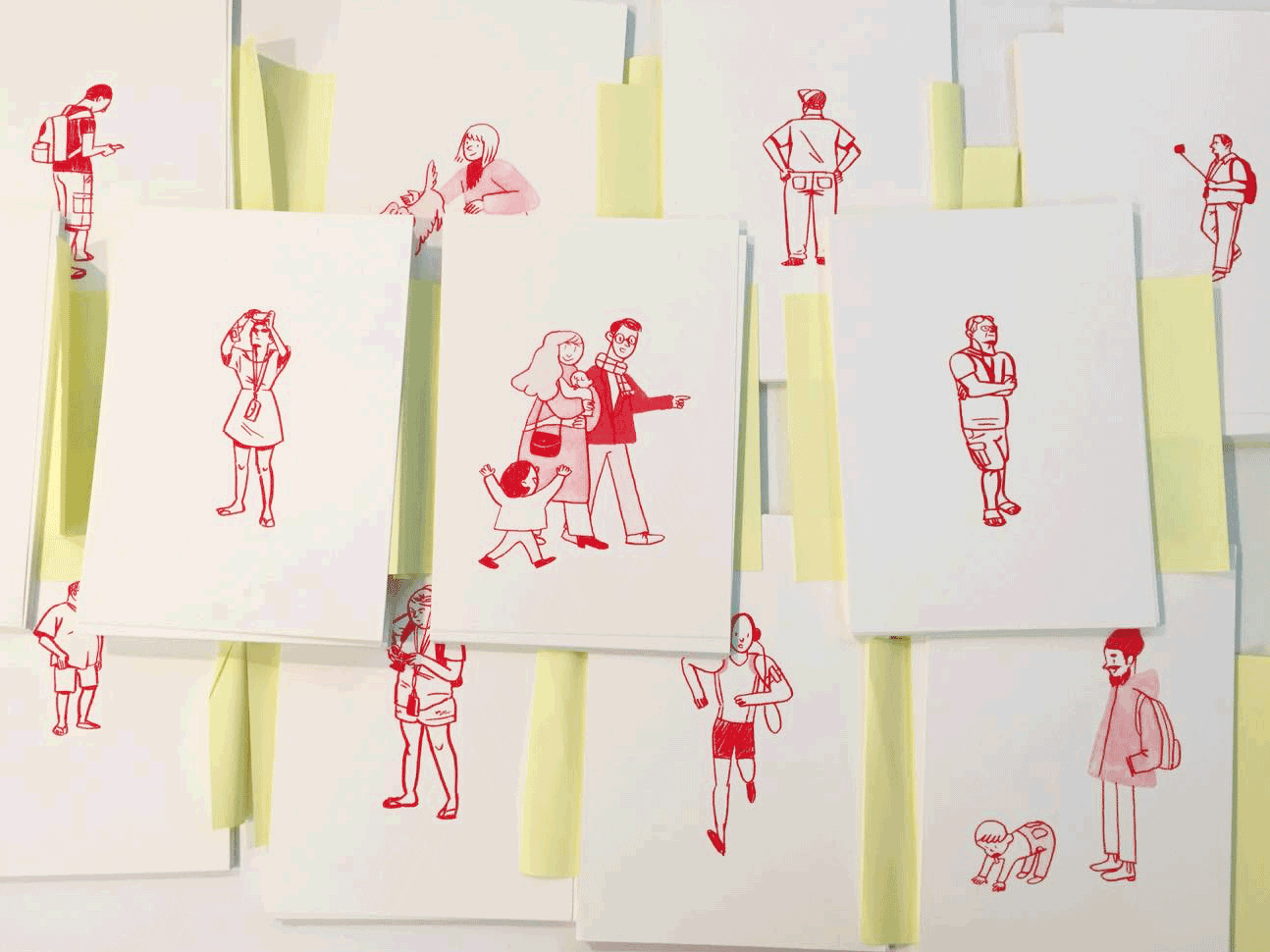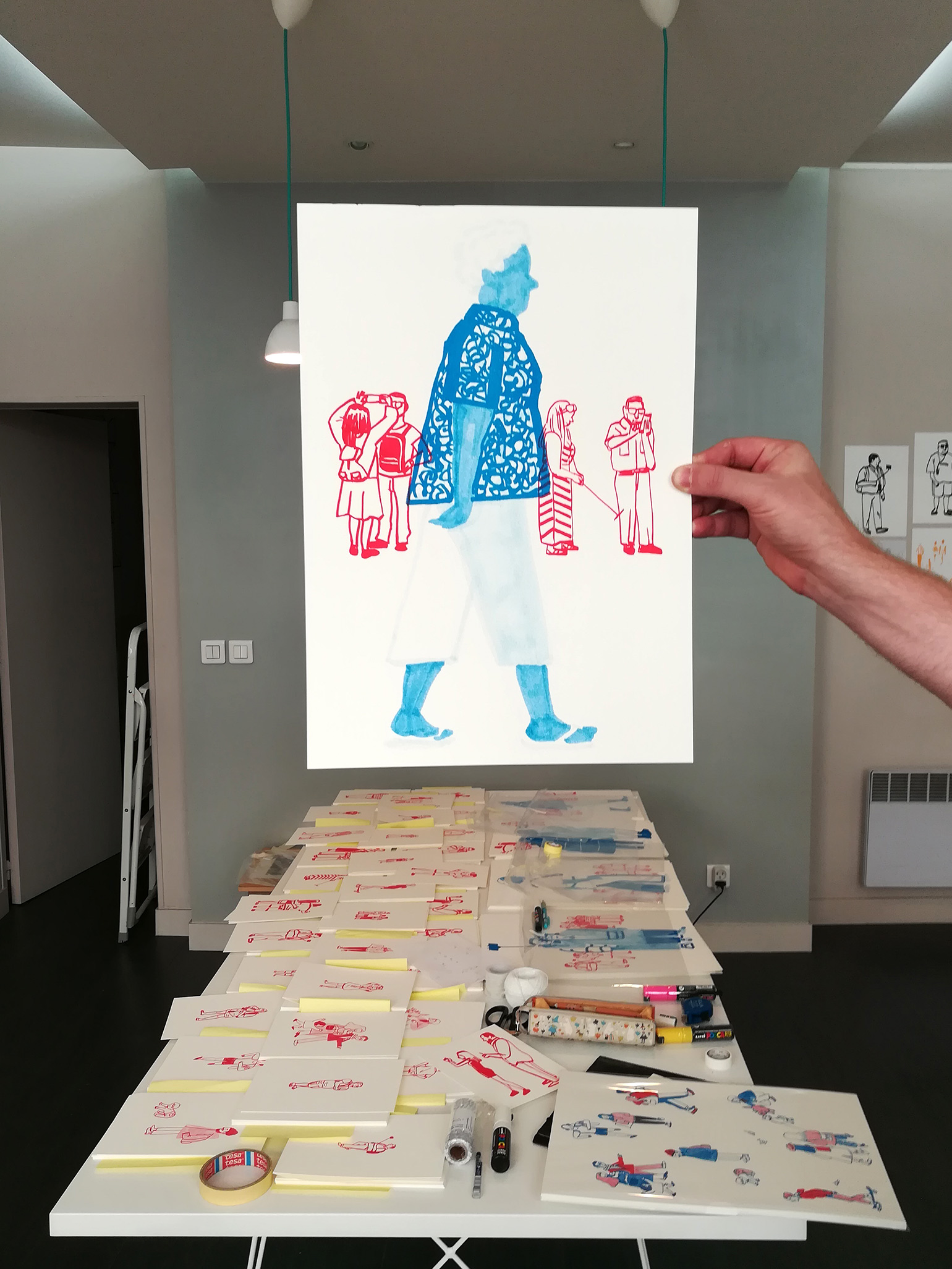 For the occasion I printed A5 and A3 risograph prints in one color (red) and 2 colors (red+blue). I'm currently setting up my online shop, they will be available starting from November 25th.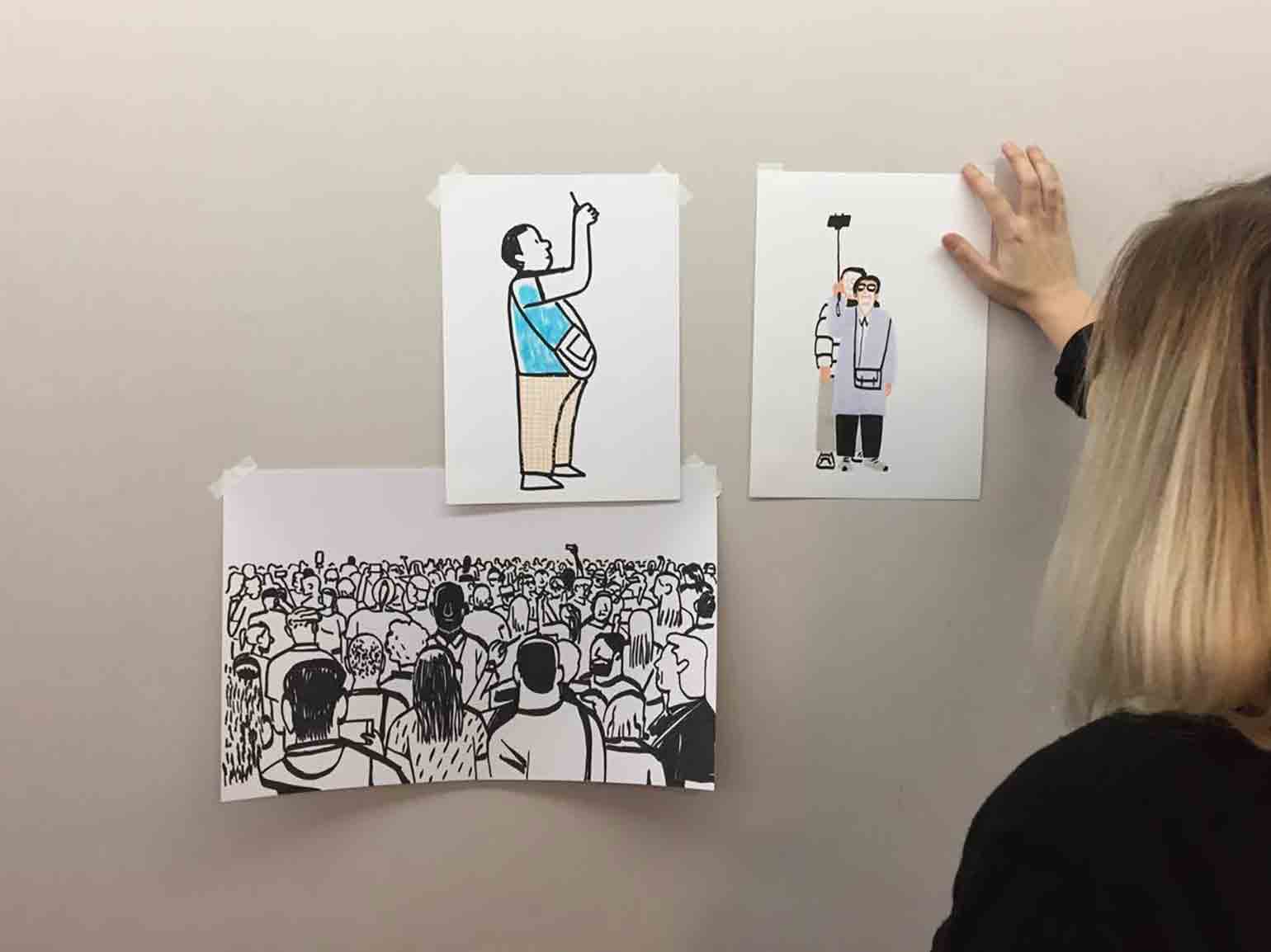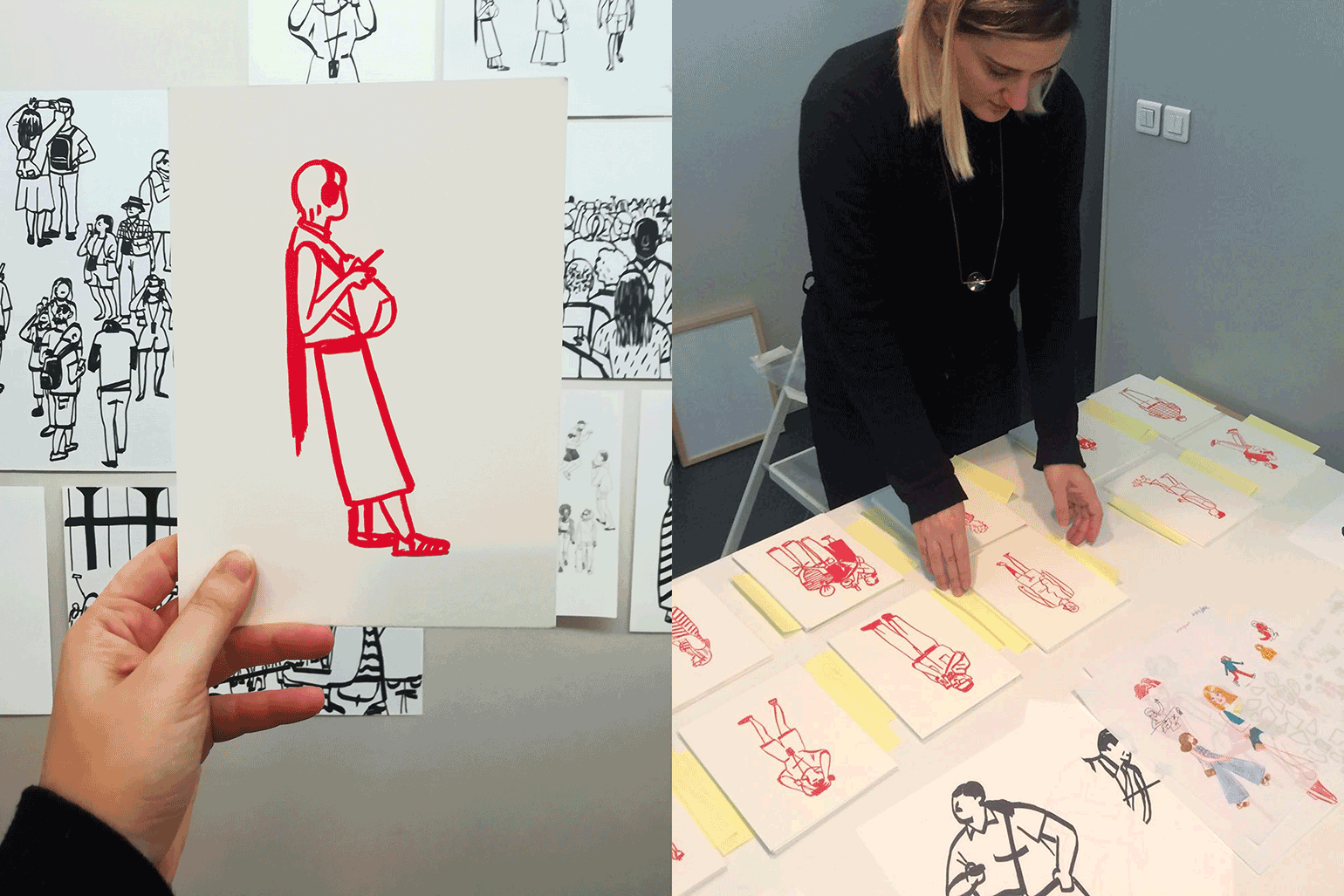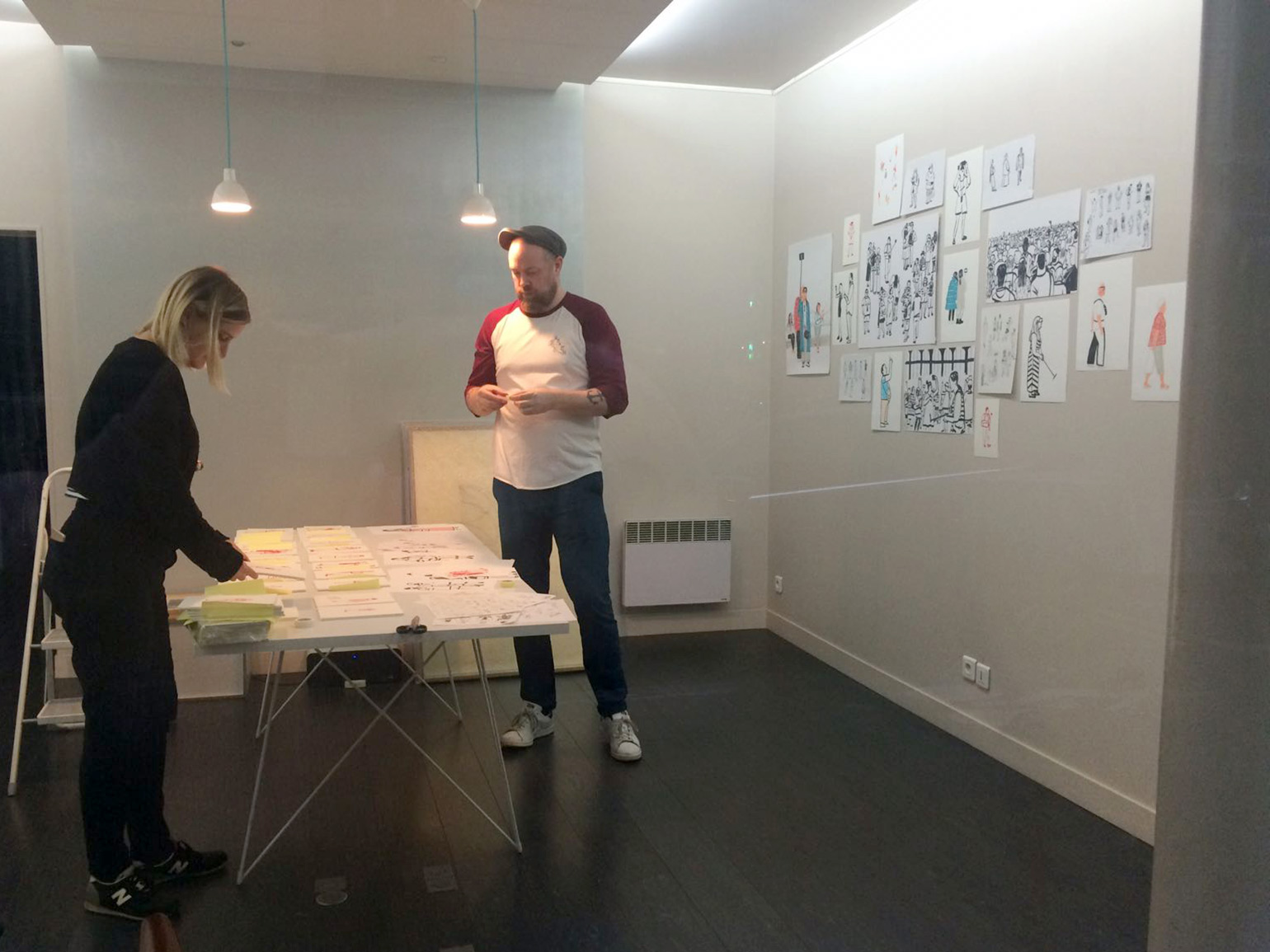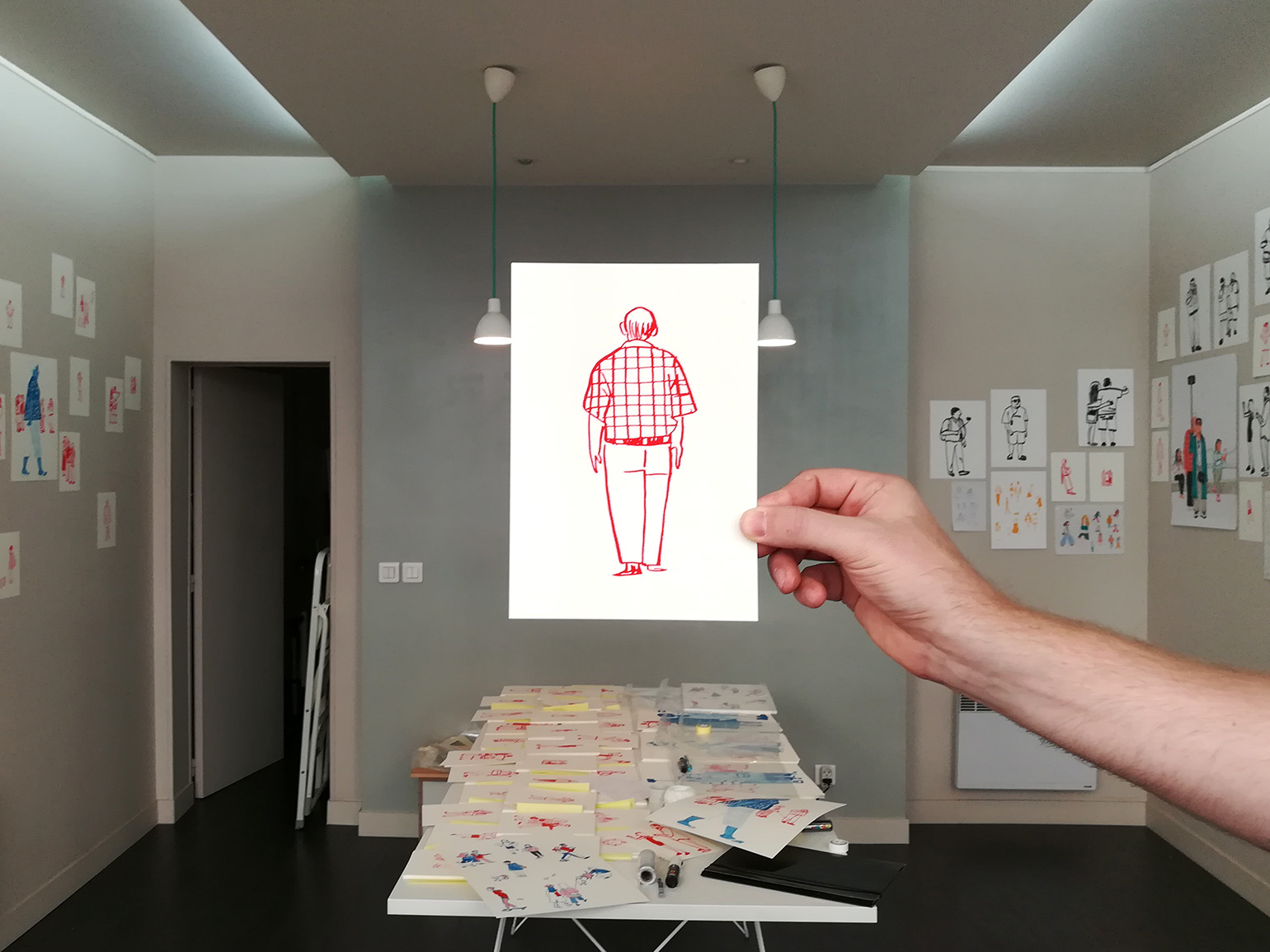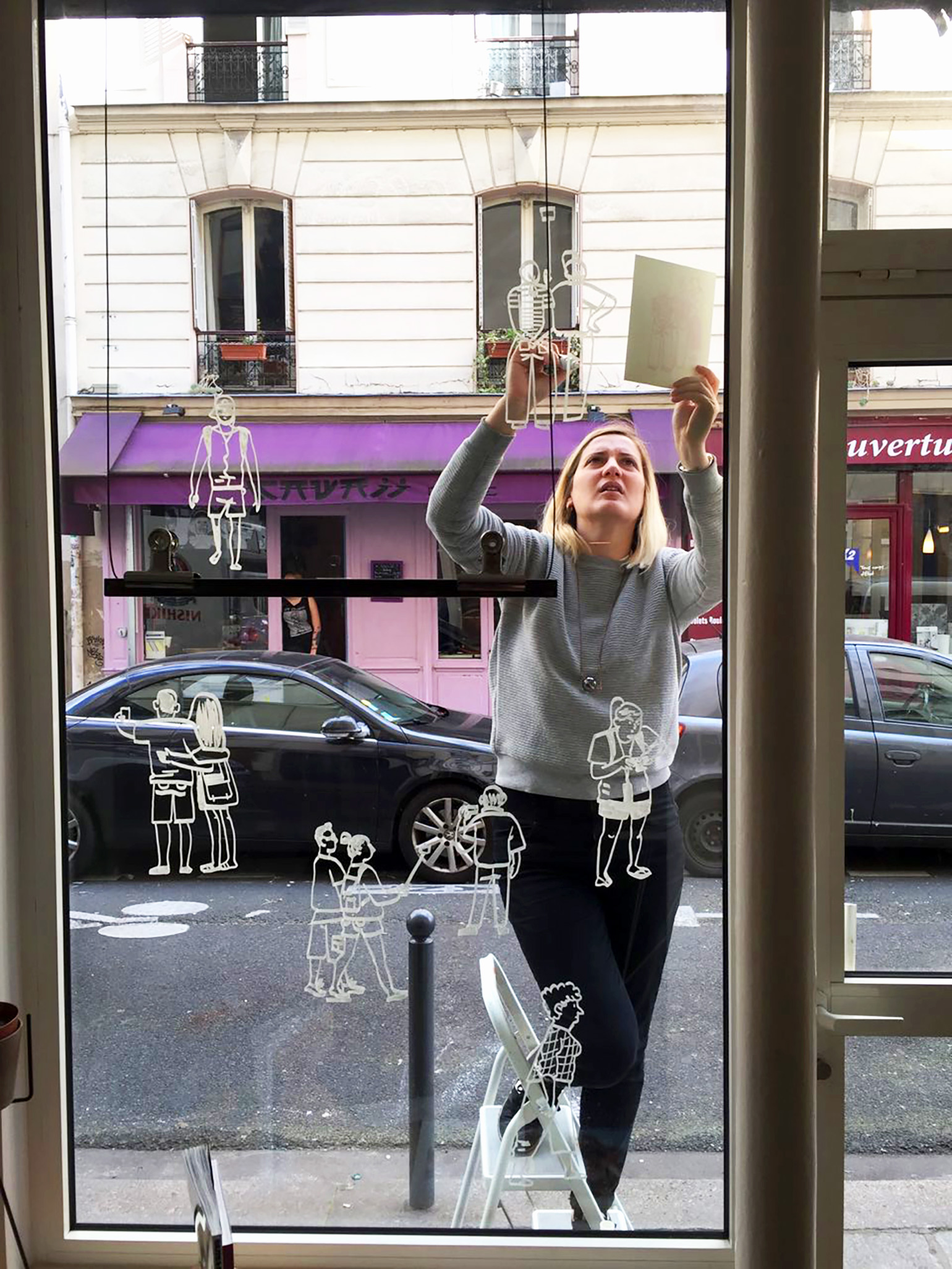 Drawing the window was something I really loved!