My illustration for Hello Ma Baby! published by Panoli in 2016.
It's a tribute to One Froggy Evening, the 1955 American animated musical short film by Michael Maltese and Chuck Jones.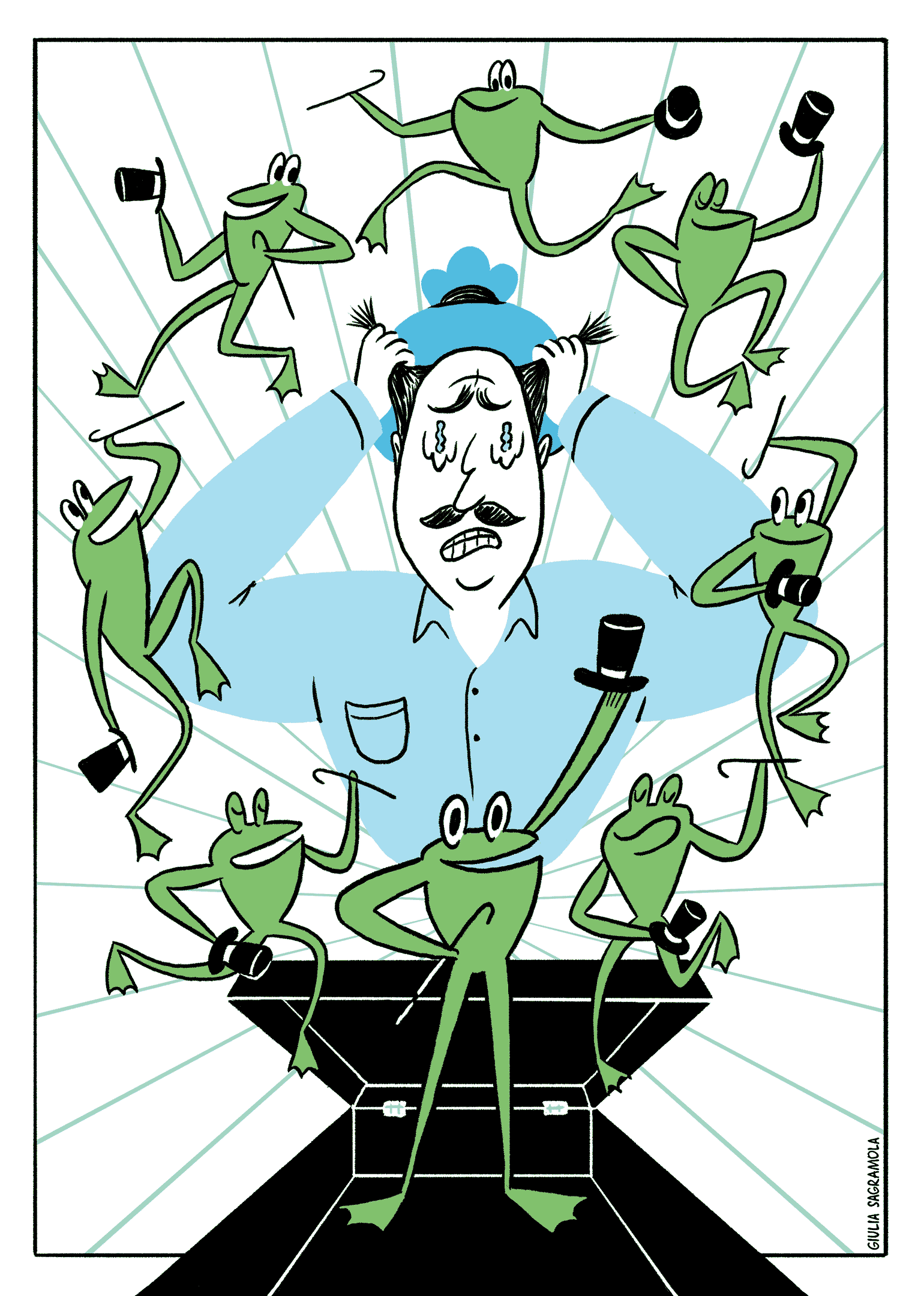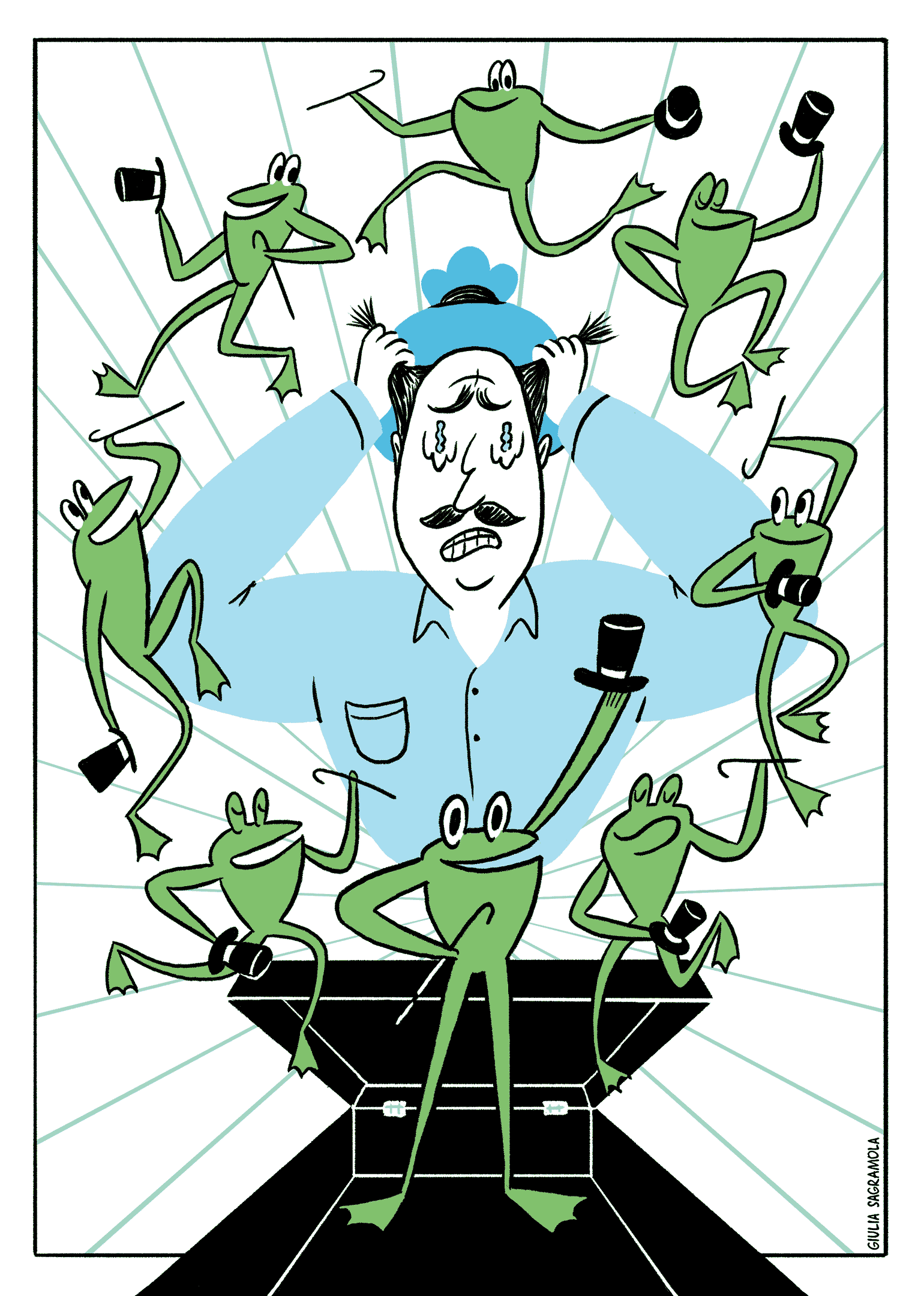 Here's my first sketches, in which I brainstormed the idea, drawing different types of frogs and scenes. You may recognize Pepe The Frog and Trump interacting with the frog character, don't ask me why.
↓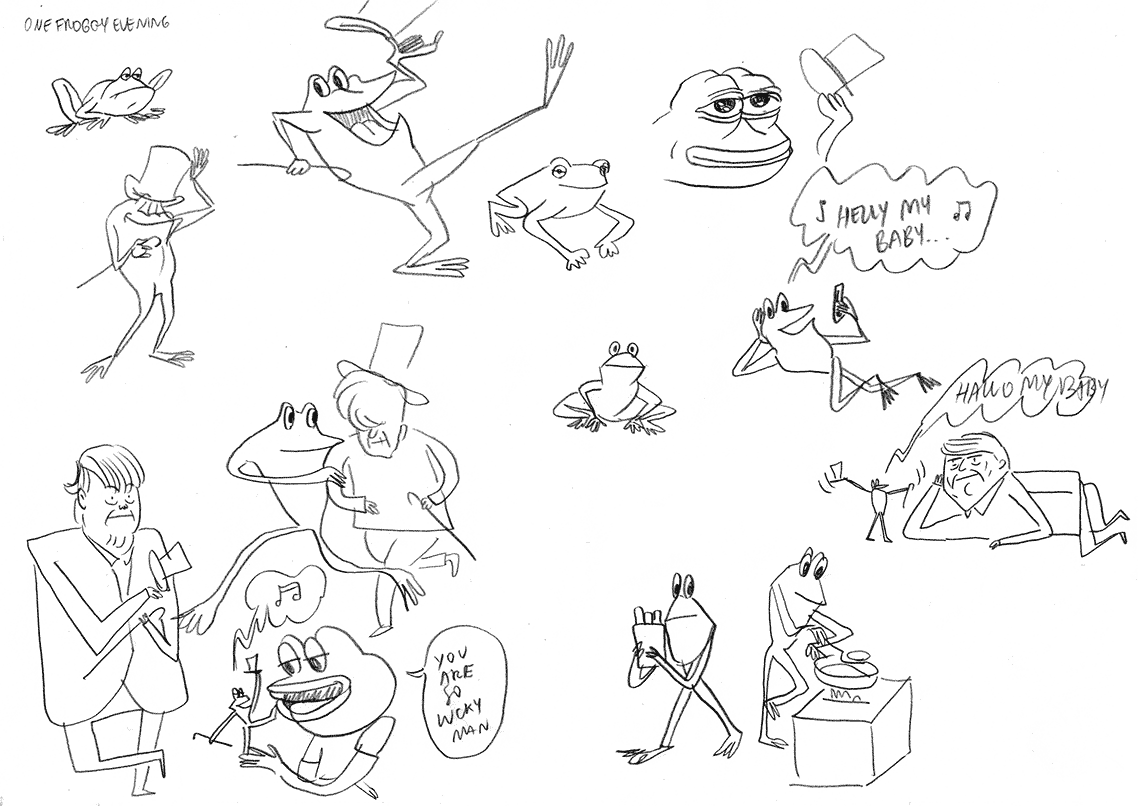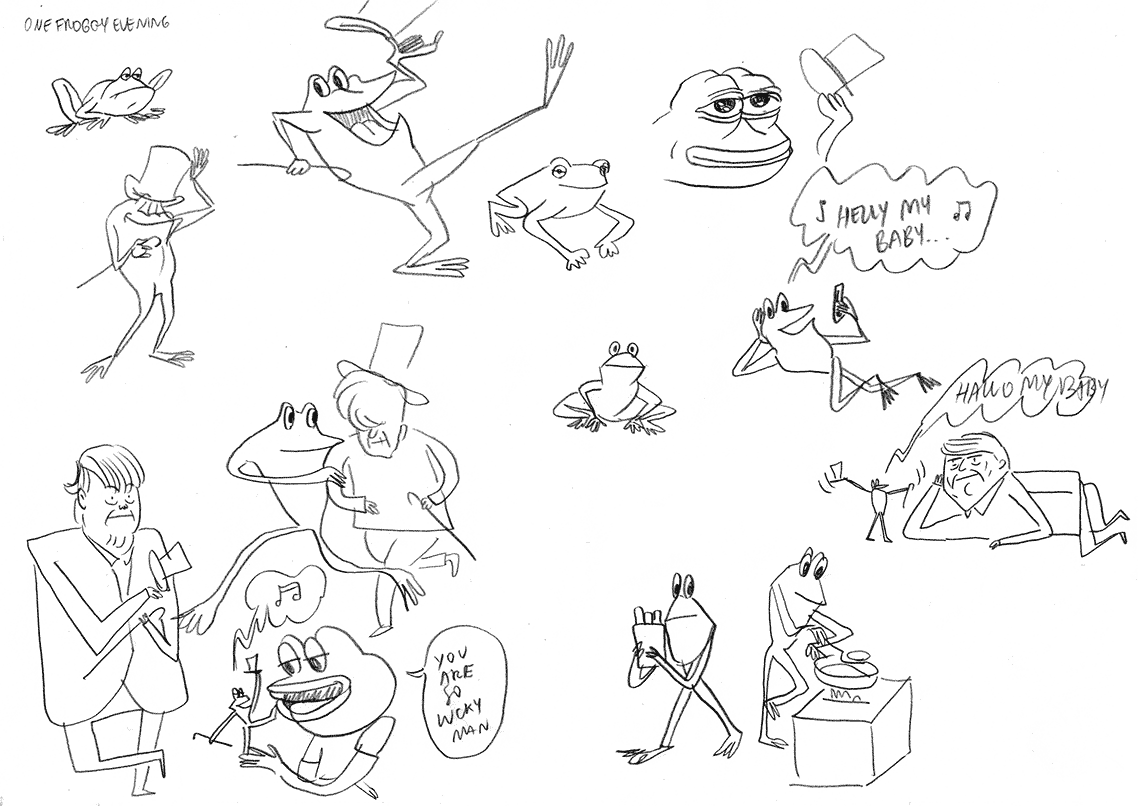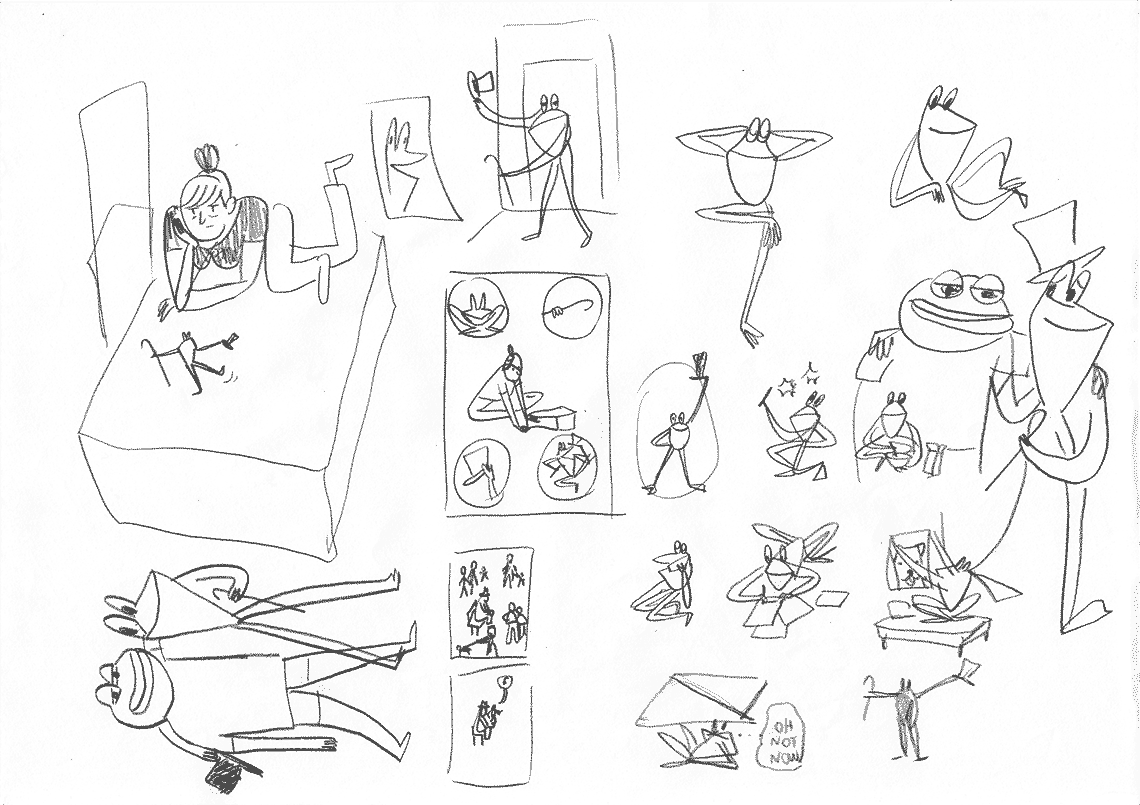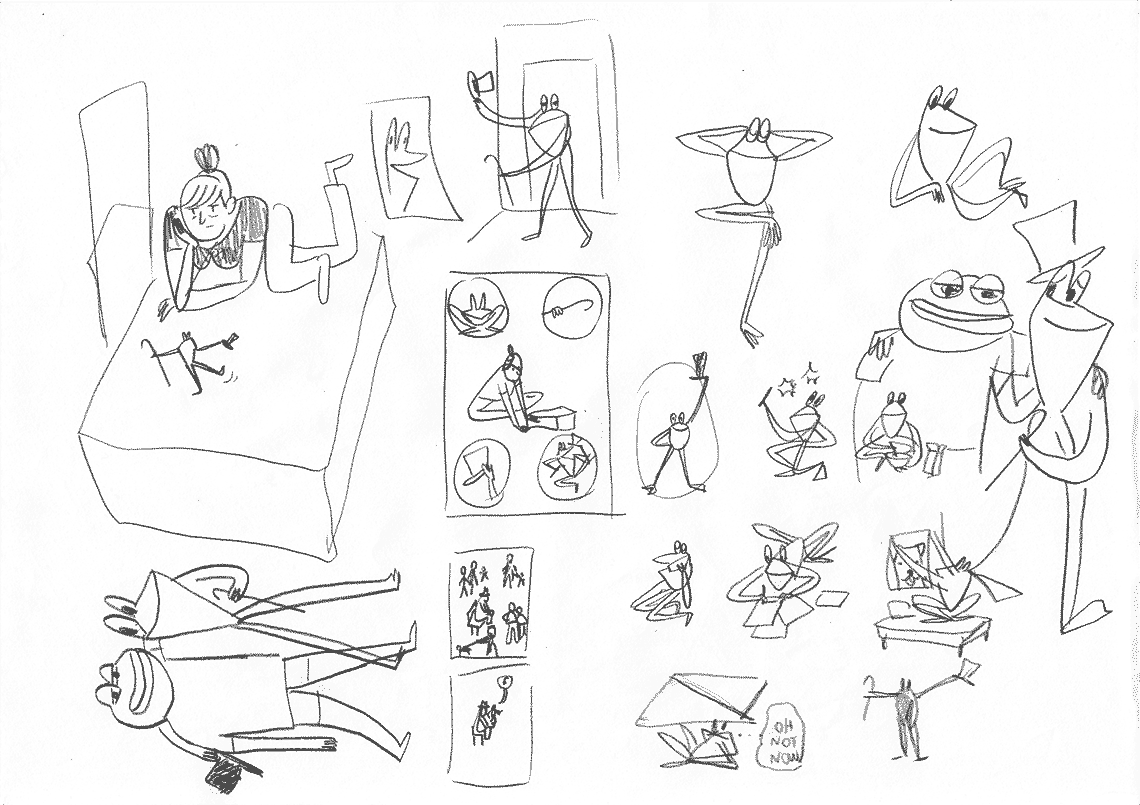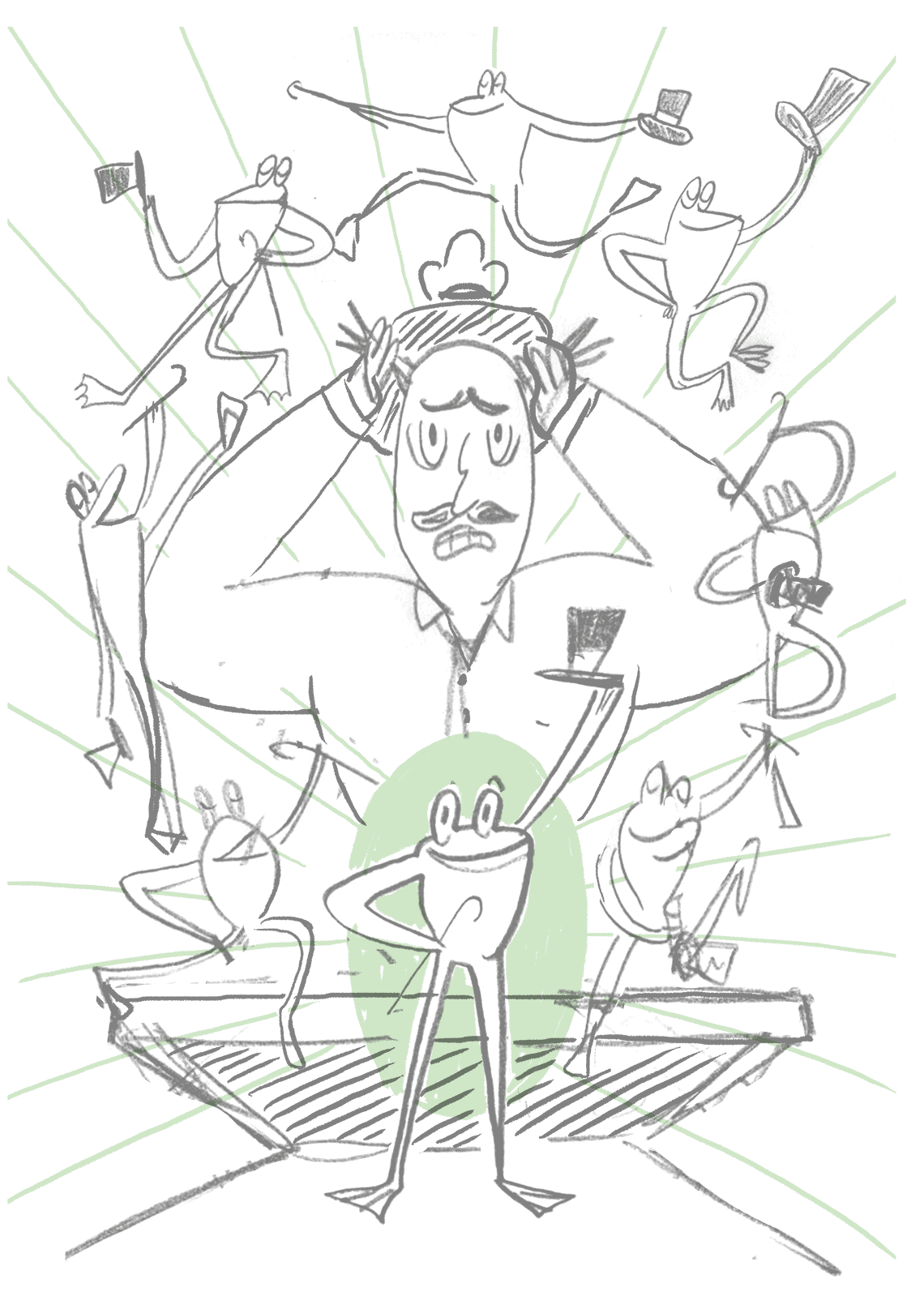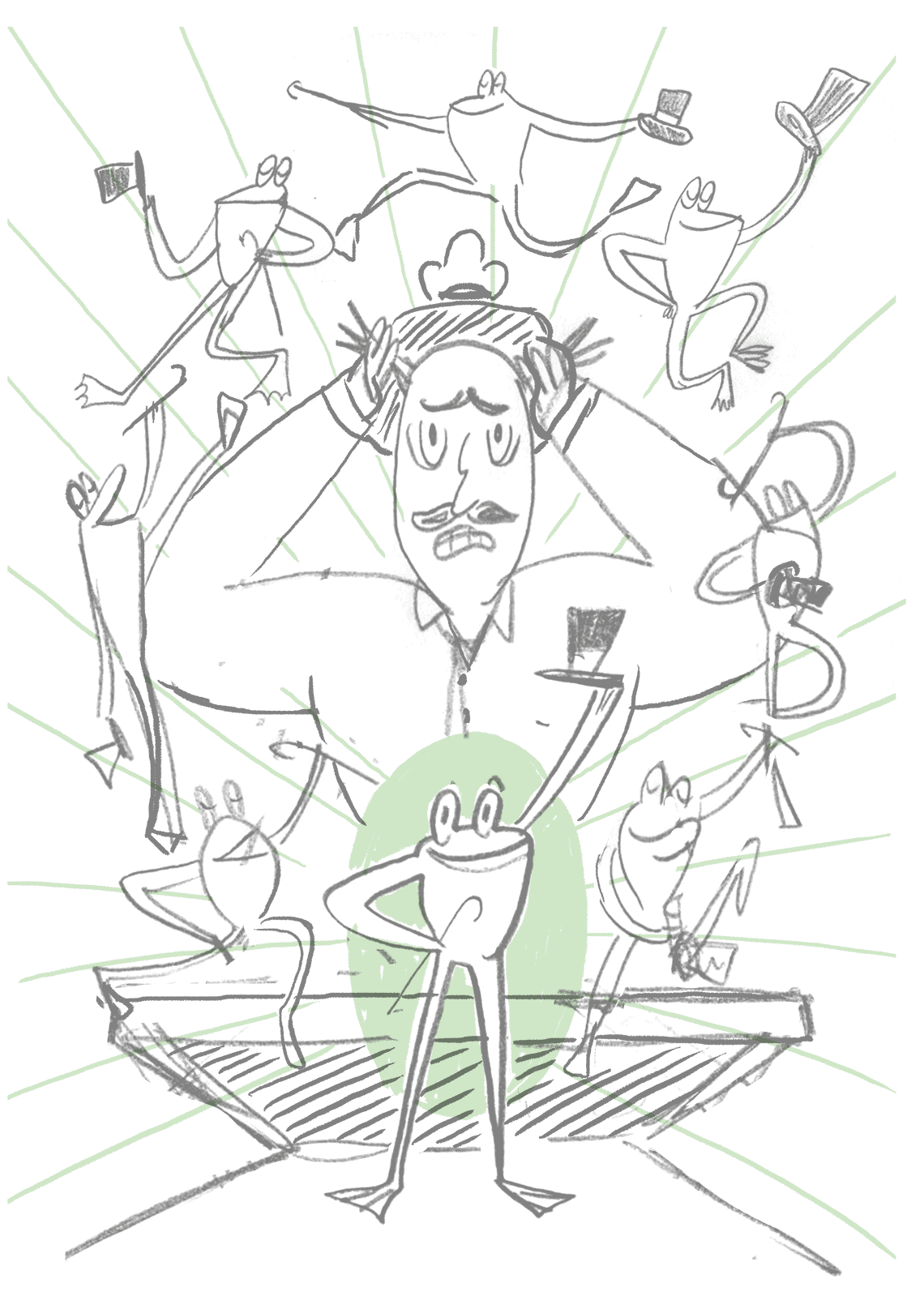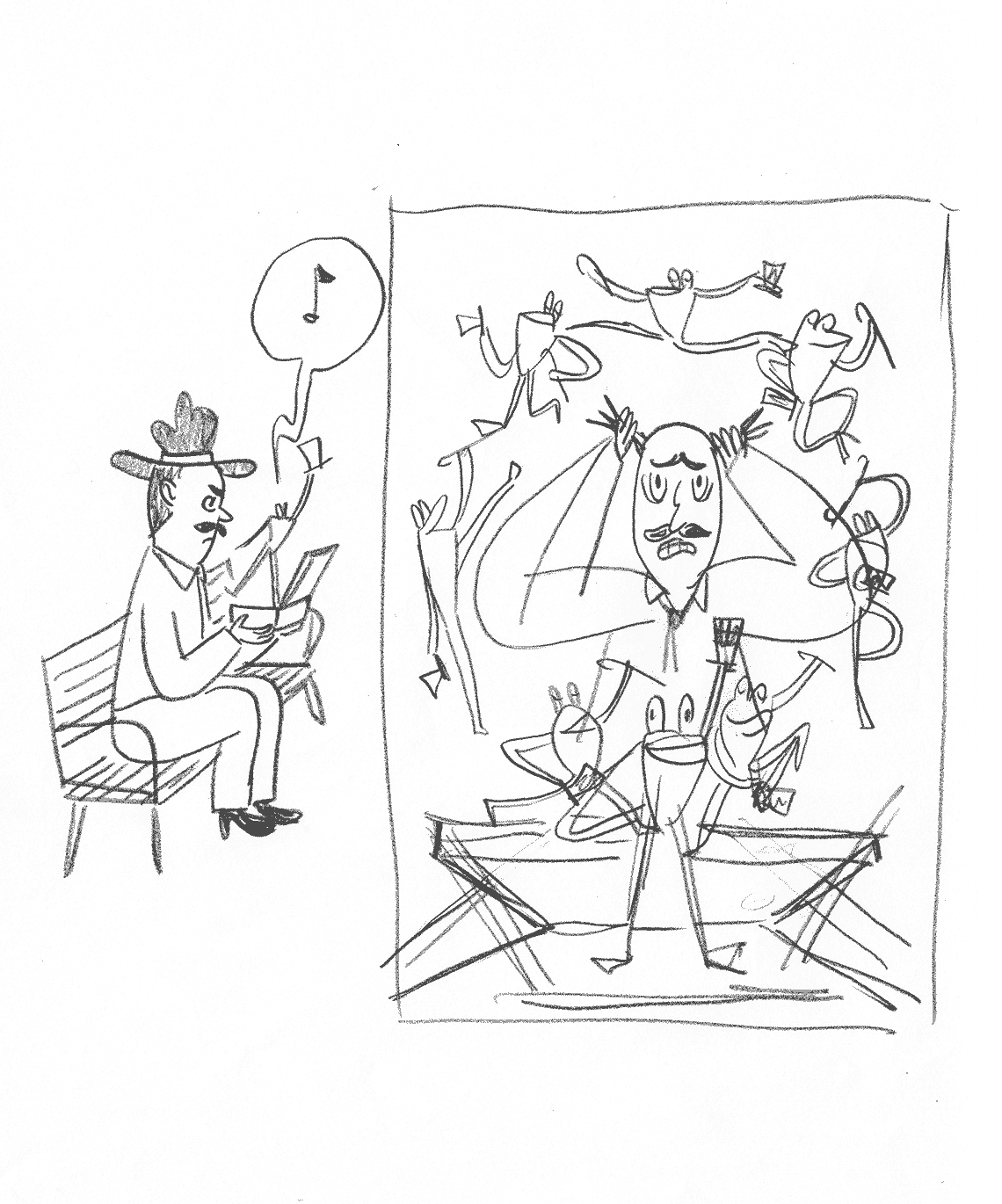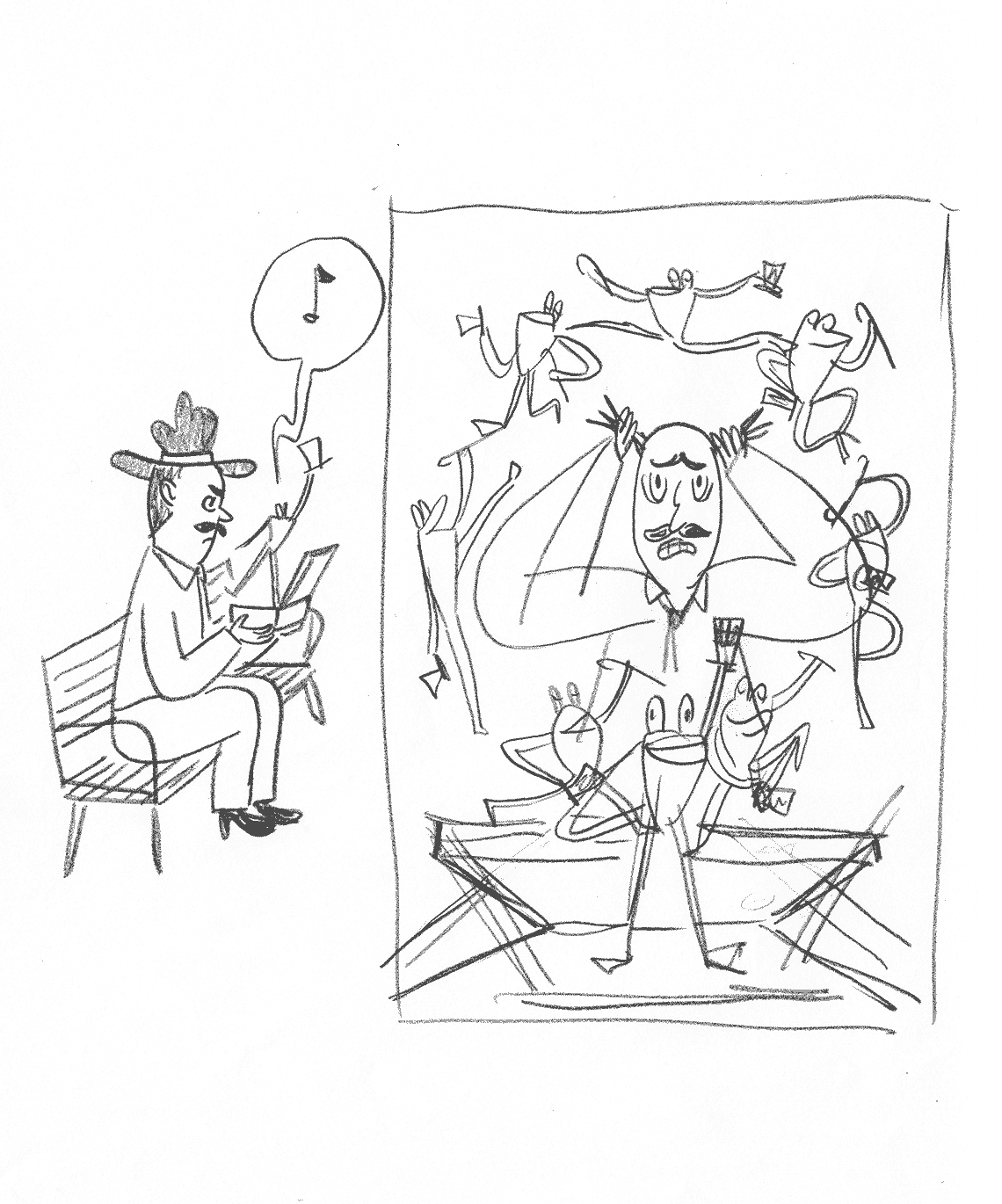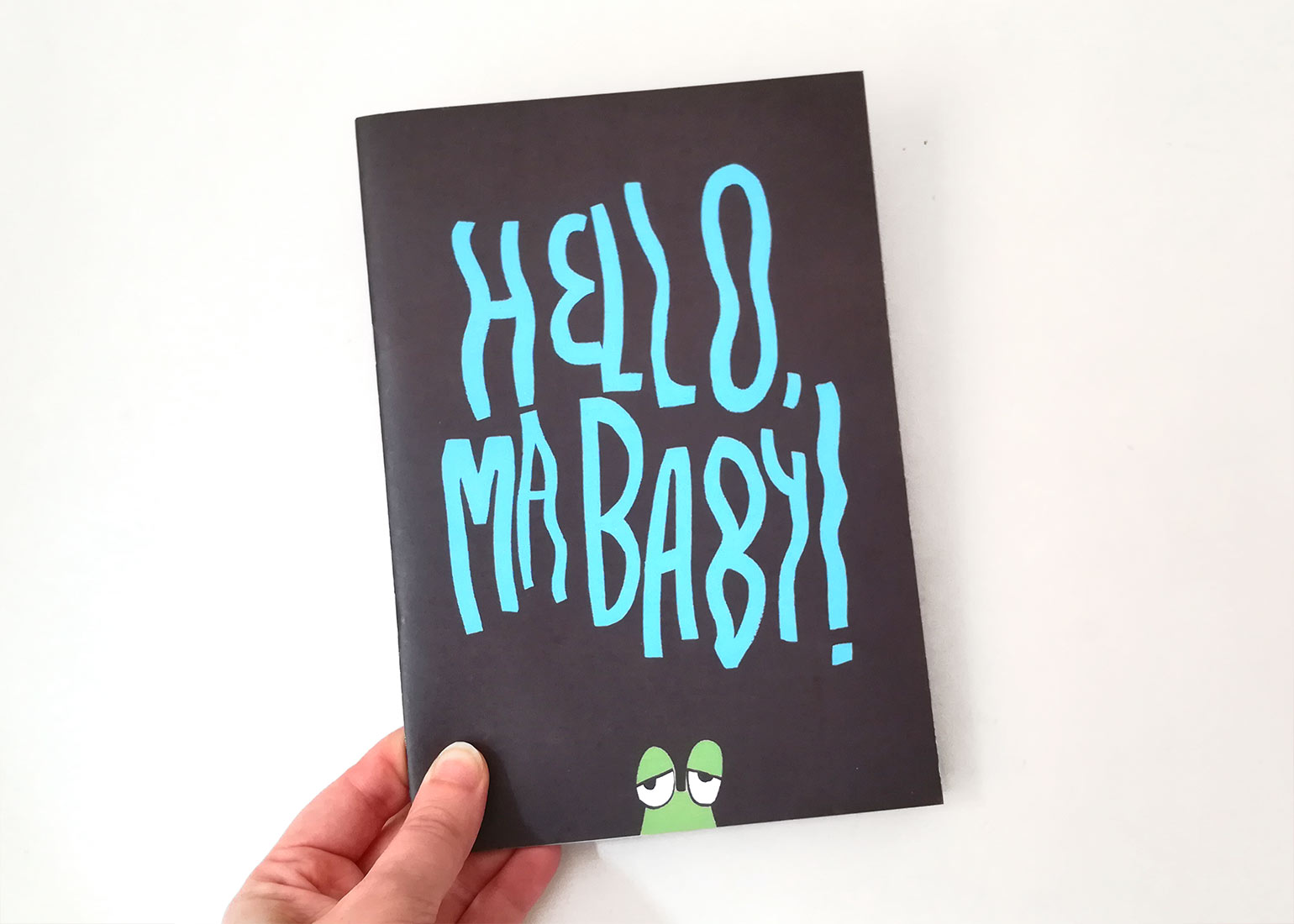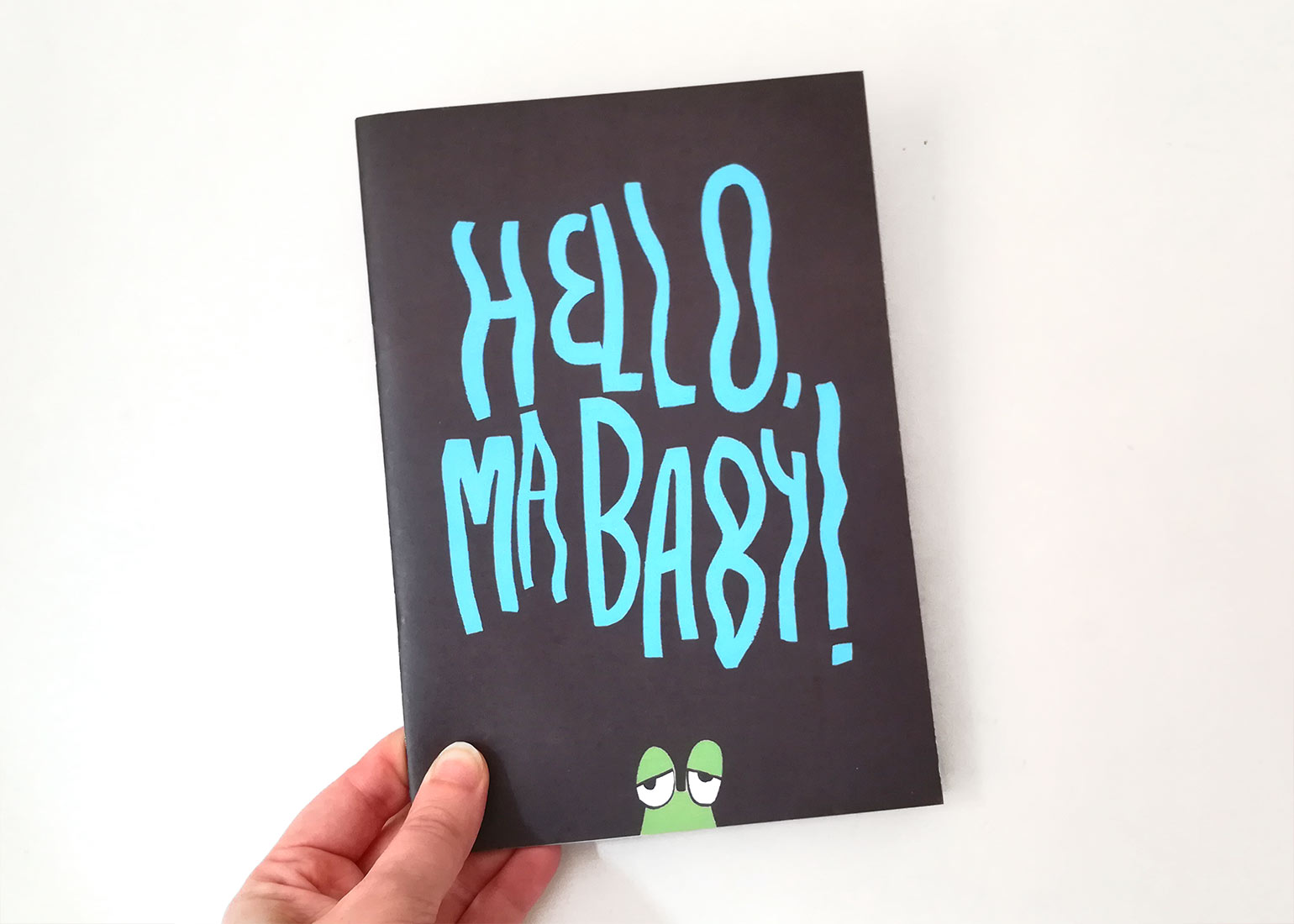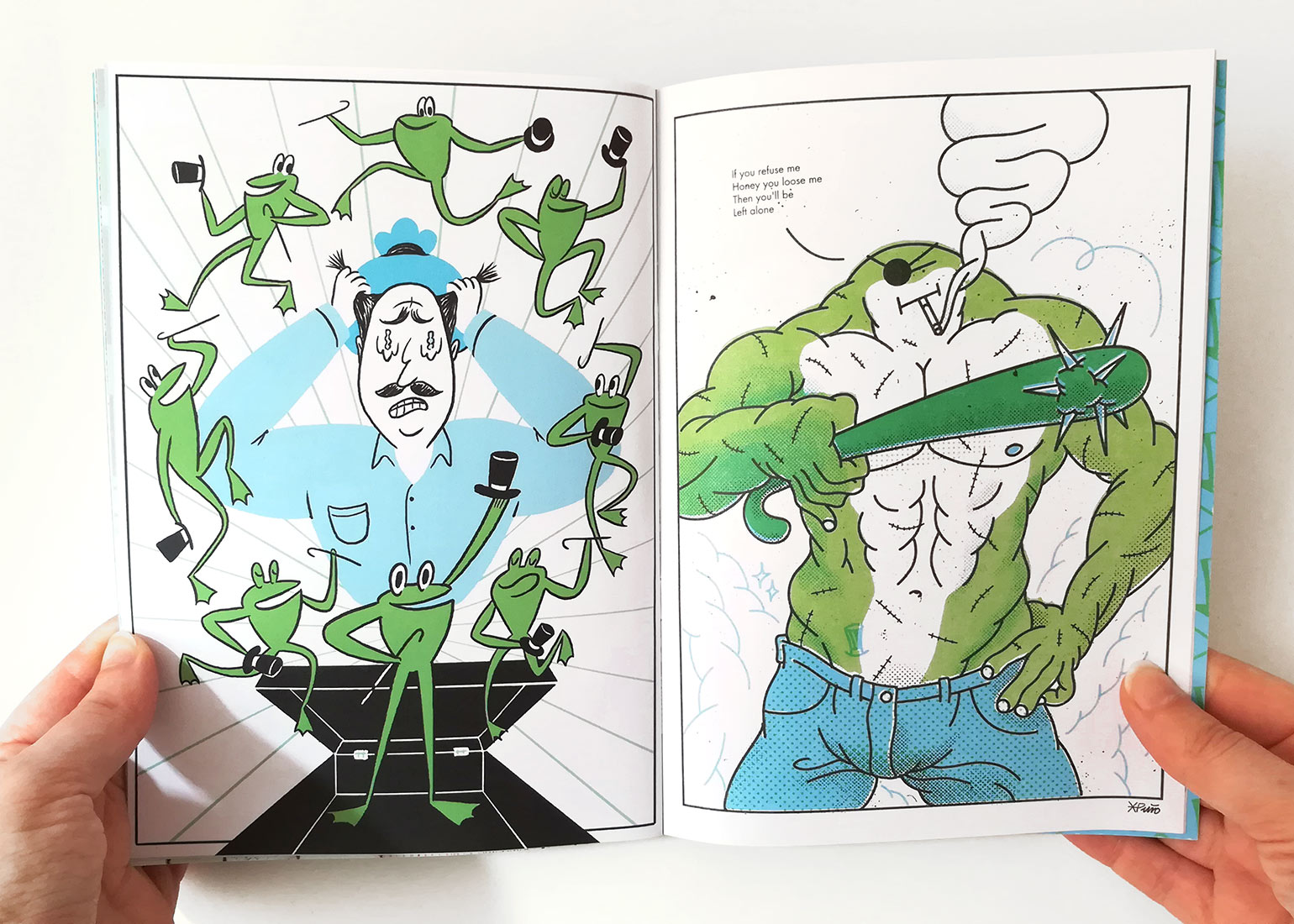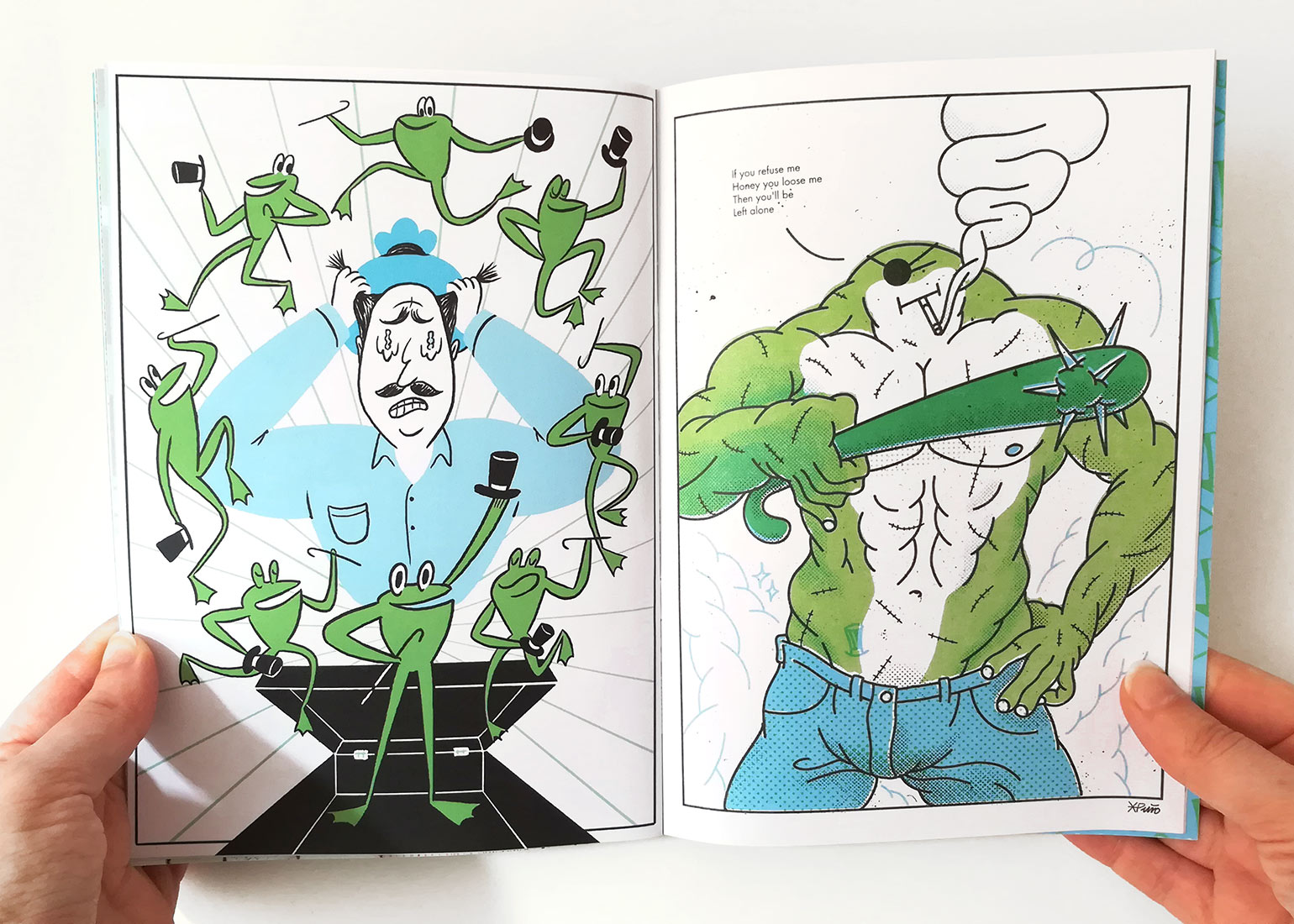 If you'd like to see more of my working process, I regularly post about it on Patreon.